The Importance of Eating The Vegetables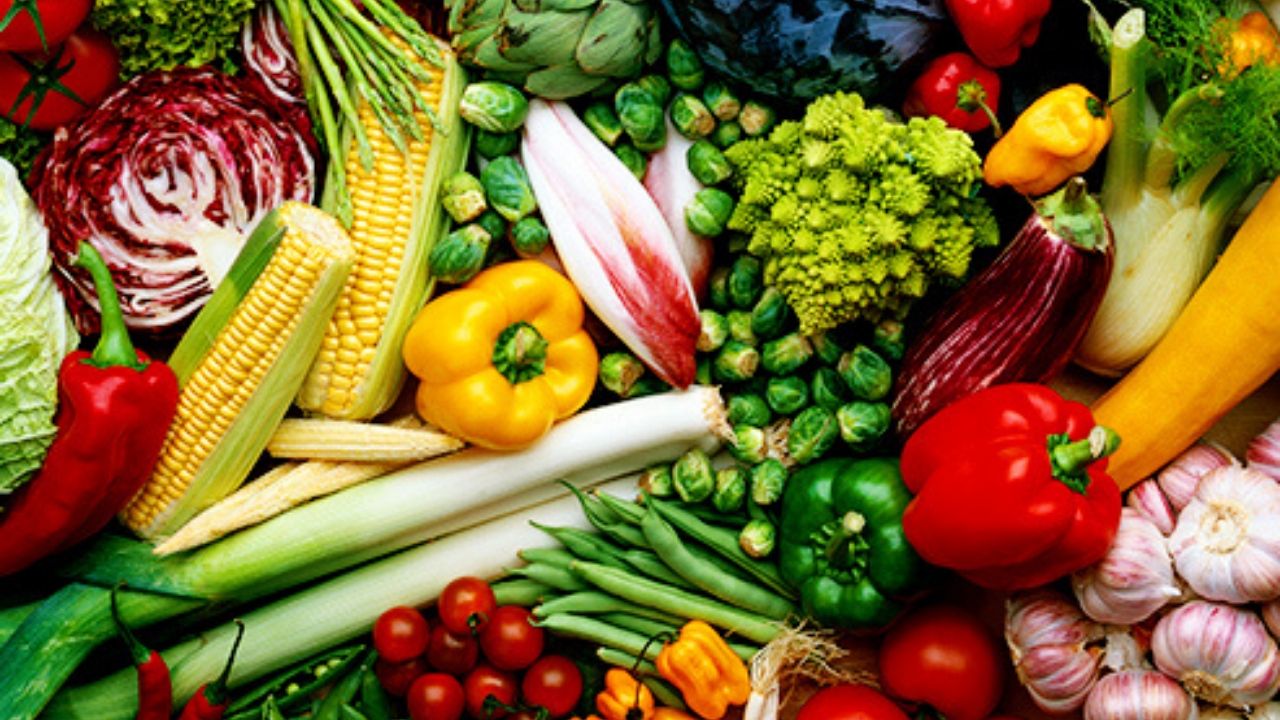 Welcome to our "Eat More Vegetables" issue. The idea is simple. We want to inspire you to love produce. How? Delicious recipes! Some of my favorites from this issue: the zucchini rollatini with smoked mozzarella (yum!), the fennel broiled with Farm and Judith Fertig's grilled beets with raspberry-thyme sauce. And then there's the Israeli story focused on the first meal of the day, jammed with—you guessed it—vegetables. If I could, I'd munch the crispy artichokes over labneh every single morning and follow it up with a sabich, an Israeli pita sandwich with roasted eggplant and piles of fresh parsley. I promise, you are about to eat very well!
This is our fourth year riffing on this "eat more vegetables" theme. To me it's fun! (Though my view is admittedly a little warped. I lust for all produce!) We also do this annual issue because it's anobvious way to help all of us eat a little healthier. But the past few weeks I started wondering, is it really so obvious? Yes, at the moment, more than half of Americans say they want to consume more vegetables. And simultaneously, going plant-based only, aka vegan, is gaining steam like never before.
But as these plant-power trends keep growing, the contradictory rumble of alarming ideas about the danger of vegetables keeps breaking through. Just as we were wrapping up these pages, two separate people brought up the book The Plant Paradox, in which the author warns that vegetables contain unsafe compounds called lectins that are making us sick. One asked if I thought the concept was bunk and the other told me that he'd read it and found out kidney beans were likely poison! The next day I got an email from my gym suggesting I do a nutrition challenge. I would log what I ate and get deductions for, among other things, beans of any sort and the poor maligned potato. That afternoon, I got a call from a writer telling me that he had gone vegan the week before and was planning to eat that way for an entire year. The purpose: he wanted to see if a 100% plant-based diet could improve his cholesterol enough that he wouldn't need to start popping statins. So which is it? Are plants the enemy or the savior?
Also Read: How to Stay Healthy from Head to Toe
These conversations were reminders that nutrition can be confusing. In this digital age it's hard to know which ideas are backed by solid science and which are sketchy at best, dangerous at worst. This is in part why we asked investigative journalist Patrick Clinton to write about whether the vegan diet is the healthiest possible way to eat. To get to the punch line: yes, it's pretty clear, according to a preponderance of studies, that if not the single healthiest diet, it's among the healthiest, when done right. But Clinton's piece also brings up some of the over-the top claims being tossed around by some vegan-advocacy organizations, such as "eating an egg a day equals smoking 5 cigarettes a day." Clinton helps put these alarmist theories in perspective.
Since we are doing an entire issue trying to get you to eat a more veg-focused diet, you can guess where Eating Well lands on the question of whether we should be worried about eating plants. Nope! We're not. But where are we on the question of whether we should all go 100% vegan? We're not there, either. We love it all. We believe in pleasure… pleasure mixed with a dose of balance and good sense!
Bonus: Behind the Emerald Curtain
Green juice isn't a new concept, but drinking straight-up celery in the name of better health? We look at the science.
MEET THE LATEST MIRACLE CURE GONE VIRAL.
Proponents say slugging entire glasses of juiced celery lowers blood sugar, blood pressure and cholesterol, improves digestion and fends off inflammation, anxiety and even certain cancers. (And this is the abridged list of claims.) But what makes celery juice so special?
The most popular explanation for its purported healing powers is that celery contains a cluster of sodium believed to strengthen the electrical impulses between neurons, improving brain function; to increase stomach acid, aiding digestion; and to break down the cell membrane of pathogens, destroying them on contact. And the only way to get a big-enough dose is to drink an entire head of celery.
Also Read: 8 Keys to Set Health Goals and Achieve Them
The problem: No data supports that this sodium cluster exists, let alone has any benefits. "This is snake-oit salesmanship of the worst kind," says Rachete Pojednic.
Ph.D., Ed.M., an assistant professor of nutrition at Simmons University. She adds that there's also no reason to think sipping celery is healthier than crunching it whole. We love celery-it is a vegetable-but juicing it strips out the fiber.
Some evidence suggests that compounds like anti-oxjdants and phytochemicals in celery may tower blood sugar and cholesterol-in theory. The science has been conducted in petri dishes and rodents and is far too early to apply to humans. And, in excess, it could cause skin reactions or interact with prescriptions.
Is Vegan Really thee Healthiest Diet?
Some of the things you read about this plant-based diet would have you believe that the omnivores among us are doomed to extinction (or at least disease). So before we start Eating-well and all, let's separate the solid science from the hype.
One of the most important forces reshaping the American diet is the quest for a magic bullet: a d simple all-powerful something that we can X eat (or avoid) to find ourselves instantly slim, healthy, beautiful and wise. Kale, ' acai, alkaline water, gluten-free, anything— we're ready to believe.
Lately, veganism—avoiding all animal products, including eggs, dairy and honey—is the bullet of choice among the glamorous. Gwyneth Paltrow, the celebrity health queen, is unsurprisingly vegan. So's Venus Williams. And Beyonce has periodically cut out animal products in preparation for concerts to give her more energy, and urged her Instagram followers to do the same.
But some advocates are spouting "facts" about veganism and health: They declare that the World Health Organization (WHO) said eating meat is as carcinogenic as smoking. (It isn't, and the WHO didn't.) Or that eating an egg a day contributes as much to cardiac disease as smoking five cigarettes a day. (Totally overblown.) These claims paint a portrait ofveganism as the only truly healthy diet, and that anything else as just slow poison.
OK, but is veganism really the dietary be-all and end-all? Look into the individual claims and you're likely to come away confused. Some research (well, the single paper that I was able to find) links eggs to increased arterial plaque. But others, including one gigantic Chinese research .
Project, suggest that eggs may reduce heart disease risk. Science as a whole does a good job of figuring out the world. Individual studies, however, are often wrong-as much as 40 percent of the time. If you want to know what science says about a huge multifaceted question like diet and health, you have to look at a lot of science.
So what does a lot of science say about veganism?
Before we answer, let's stop and acknowledge a couple of things: First, health isn't the only, or even the primary, reason to go vegan. Ethical and environmental concerns are enough on their own to make someone choose the plant-based path. Two topics deserving of their own articles, so we won't get into them here.
Second, eating vegan doesn't automatically mean you're eating well. Nutter Butters are vegan. Not to mention unfrosted Pop Tarts. And even a junk-free vegan diet raises health concerns.
The healthiest thing you can consume is good information.
With new trendy diets emerging all the time, it's hard to know what information is real and what is fluff. That's why our eCornell-affiliated Plant-Based Nutrition Certificate program is so valuable.
We aren't selling a diet; we're sharing scientifically based insights to help people better understand nutrition and take full control of their lives.
Is white outdoor furniture a bad idea? 
With more and more homeowners looking to enter the outdoor patio furniture scene. Many of these individuals are looking to furnish their outdoor living space with only the best of the best-looking furniture and color schemes. "What color sets look best on my outdoor patio?" "What material furniture should I purchase if I want to leave my furniture under the elements?" What's in style and what's out of style, seems to be on the forefront of any homeowner's mind regarding how they decorate their outside patio. Well, wonder no more folks. We've got a scoop on some pretty simple tips you should look out for when purchasing your outdoor patio furniture.
Below we have tackled some of the most popular questions on soon-to-be outdoor patio owners, let's get right into it.
Should I Mix & Match Materials In My Furniture Look?
Well the short answer, without a doubt you should. Many people look for a Diverse selection of furniture materials to give their outdoor living space more of a pop in the eye and an overall ensemble-esque look. Think of it as an orchestra, you have a mixture of different stimulations from the low end, the cellos and bass, and from the high end, you have the viola and violin. All of these different frequencies make a beautiful sound or in this case a look.
A mixture of wooden material can go with kinds of dark metal and vice versa, the options are almost unlimited with how many different combinations a homeowner can come up with to decorate their outdoor living space, so get creative, you've got plenty of options.
How Can You Mix And Match Your Furniture's Look?
Well first note there is no right way to create a piece of art, think of your outdoor patio furniture as a reflection of the homeowner's style. Do what compliments your taste for starters. Enable yourself to grab the passion of creating what not only you and your family but others will enjoy but others too!
While you are gaining the passion for creating your own unique outdoor patio style, here are a few pointers when making sure your patio is up to the latest beauty standards. There are a few things to mix and match up that are scientifically proven to be captivating to the eye. These designs incorporate different aspects of the outdoor patio furniture look including the throw pillow, to the materials of the furniture themselves, and even the rugs underneath, or the drapes or ceiling fans above.
There are quite a few factors that go into making a good set of outdoor furniture but don't let that deter you. Introducing the "Rule of Three", this popular piece of design lingo is widely known within the industry. The rule of three states that if one thing is repeated three times then there is a neural connection in the human brain that recognizes a group.
This is one of the more widely accepted methods of mixing and matching. One section of your ensemble contains three either same colored or same material built items, and then the next section, and so on. This can create a unique look of passion and effort along with order and class. Sometimes the uniform look can just get a little boring if everything were to be blended in with one another.
Arrange By Construction Material
Mix And Match Based Off Of Materials
This is where the fun part happens. The pride and joy of any outdoor patio furniture is well the furniture. To be a bit more specific the type of furniture present in the outdoor patio ensemble. It is a good point to remember the rule of three when mixing and matching your materials. You can have a section dedicated to darkness and this could be the frames and pillows etc. you have complete freedom to get inspired.
An outdoor favorite consists of lighter hues to get the job done, yet those who regularly get together outside in the evening could go for a more autumn theme.
Arrange By Layout
Let's say you have two furniture sets made from two different materials – one set is wicker, and the other is metal. Instead of mixing the two sets up, you can separate them into two physically distinct areas. Maybe the wicker will be for deep seating and the metal for dining.
Design Your Layout
For some homeowners, the outdoor patio furniture consists of multiple sections like a lounge area and an area to eat. If this sounds like your patio you can arrange your patio furniture by layout. In one section you have a certain material that could be wood, or metal, with the same or complimenting hues, and another section containing the same theme yet a different look altogether encompassing the material furniture type and color schemes.
In this outdoor patio furniture style, it can feel like an adventure. It can create the sense of reading a book even when you and your guests are moving on into a different section of the homeowner's patio; it could resemble reading a different page of the same book.
The idea is to create two physically separated groups, so that the difference in style won't be so obvious.
Use rugs to create a separation of the two groupings or planters. Or, create separate areas with statuary or hanging ornaments. Sure, you'll probably still be able to see both groupings at once, so use color to unify them.
To boost that illustration further there could be a separator between the two sections. A sculpture, different levels of elevation, agriculture, pools, the list could go on. Yet even going as far as to make the separator, whatever may be part of the design should also be included. In this scenario, you could have a section dedicated to black colors and dark wood or metal furniture, a dark gray separator, and a completely different section of white outdoor patio furniture. The options are really endless.
While we're here let's address a quick subject.
Is Outdoor White Furniture A Bad Idea?
This is an interesting question because with the endless combinations of mixing and matching available to the homeowner there wouldn't ever be a reason to say that white furniture is a bad idea. Not a reason in design that is. In Practicality, it does carry a bit more substance.
So, is white outdoor furniture a bad idea?
Short answer: yes.
Long answer: Yes, however! There are multiple things that can lead to a homeowner getting a headache from their white outdoor furniture. Dirty stains, overbearing heat, and high maintenance to name a few. Yet from a perspective of design and even persistence to keep a white furniture outdoor patio clean this can be absolutely astonishing.
White outdoor patio furniture can carry a lot of risks like stains from spilled drinks. White furniture can be a bad idea outside for practical reasons because if it gets messy well it will take a bit of effort to clean up depending on the material you choose.
The best solution, in this case, would be to incorporate lighter colored hues into the material of the hard furniture itself. For instance, a white marble table and chair with dark-colored fabrics inside and synonymous table garnish could make for a formidable outdoor patio design.
As an added plus the lighter hues of the hard material can generally be a whole lot easier to clean up.
We recommend to any homeowner looking to win the best-looking outdoor patio design in the neighborhood to minimize the white in fabrics as much as you can if you can help with the constant maintenance. If you are fully determined and equipped to get out the possible stains and dirt and dust then go for it, any of the standard's extreme ranges of the color scale ( blacks and whites ) can really add to the pop and overall class of the setting.
For another, more low-maintenance colors utilize darker hues. These dark hues will make it very hard for dirt and other stains to pop up causing unsightly messes. While blacks may absorb a lot of the temperatures under a harsh beating sun, the hue is low maintenance as it can hide a few accidents here and there, still, tho cleanliness is key to bringing everything together seamlessly.
While there are many options available for future outdoor patio owners, experimentation is key. There are many small enhancements to the setting one can implement to mix and match certain looks. Not all of the pressure is necessarily on what kind of furniture you use.
Designing your outdoor patio can be a thrill of an experience and lots of homeowners love taking the opportunity to express themselves by creating extra space that is homey and will cater for many future gatherings to come. There is not a single right way to design your patio, as long as you don't hold back on spilling your passion into the project you won't have a single regret. Happy designing!
Available Outdoor Furniture Sets:
The Dangers of Black Hat SEO to Your Website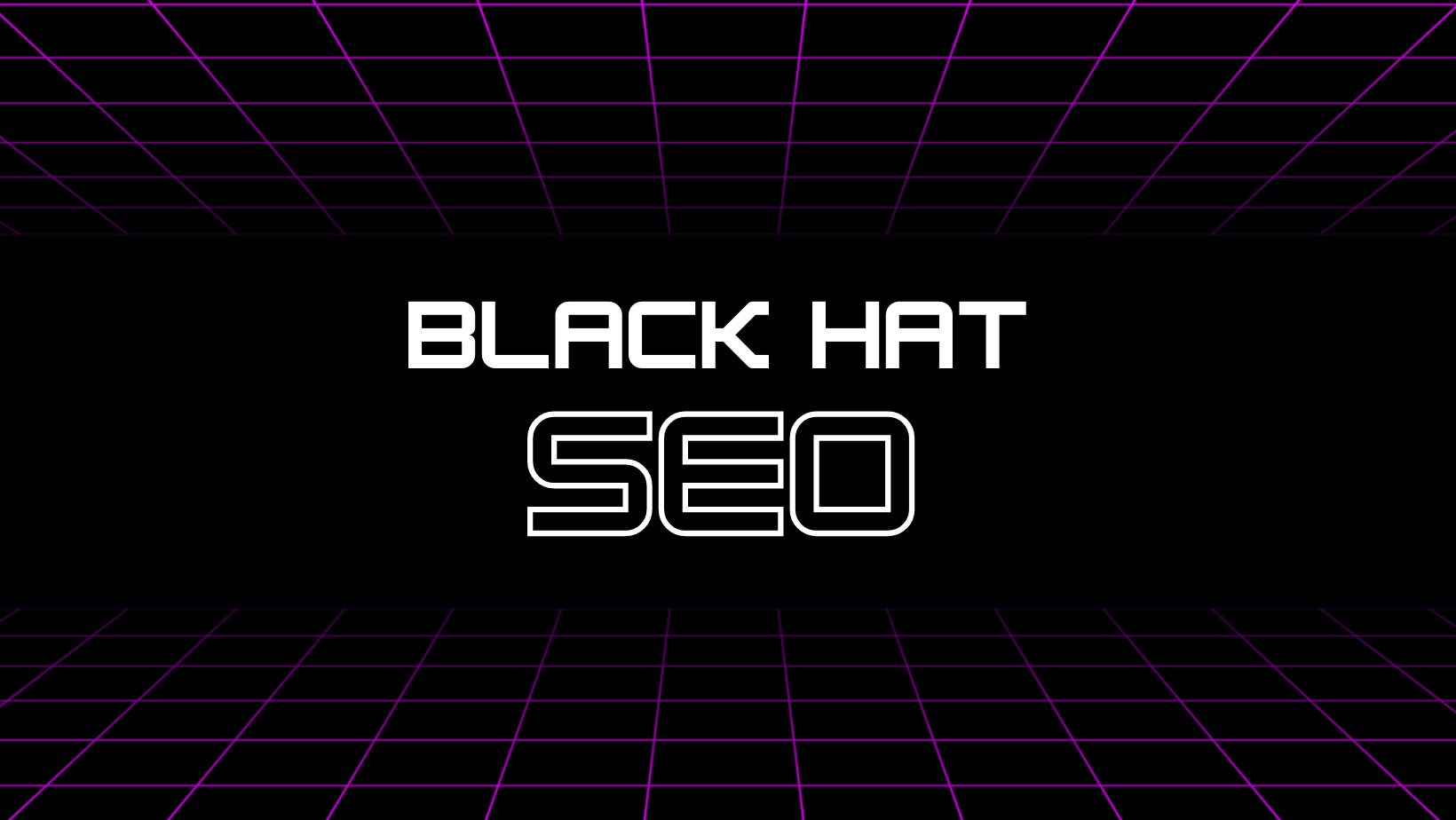 Many people believed that SEO was a deceptive marketing practice that involved fine-tuning the algorithm and using ways to persuade search engines that your website was the greatest result for search engines.
Many individuals, especially marketers at the time, believed that this was true, as with many new notions that appear on the horizon. This was never true a decade later. SEO experts created this strategy and concentrated their efforts on providing the greatest content to appear as the best result on many search engine pages in an organic manner. It's now being commonly utilized by many companies who are dedicated to creating a strong online presence.
Google was not as advanced as it is now, but with its increased technical breakthroughs, it is simpler to recognize people who are attempting to "finesse" the algorithm. Black Hat SEO is a regularly utilized, yet frowned upon and unlawful, strategy employed by marketers to rank their websites. It's critical to understand these strategies and the costs of engaging in Black Hat SEO. In this article, we will expand on the dangers of Black Hat SEO to your website.
What is Black Hat SEO?
The term "black hat SEO" refers to a collection of SEO tactics intended to boost a website's ranking on search engine results pages (SERPs), which seems fairly innocent, but these practices violate search engines' terms of service. The phrase "black hat" arose from the influence of western cinema. Black caps identify the bad ones, whereas white hats identify the good guys.
Appearing in search results is critical for business success, but there is a proper and incorrect method to achieve it. Black lack hat SEO is the incorrect route when it comes to securing a place on the first page of search engines.
Black hat SEO attempts to manipulate search engine algorithms rather than creating actual content that's beneficial for the human race to digest. Instead of earning the right to rank high on search engine results pages, black hat SEO employs dubious methods to get you there. Continuous usage of black hat SEO strategies is more likely to harm than help your search engine presence.
Many fraudulent SEO businesses, computer hackers, and people who are just unscrupulous utilize black hat SEO. It is critical to understand that including any Black Hat SEO practices into your approach may result in your website being blacklisted from search engines. You may believe that no one would notice, but search engines have such a sophisticated algorithm, and with its ongoing technological improvements, you will undoubtedly be discovered.
The Risks of Black Hat SEO
There are several risks associated with Black Hat SEO. It is usual to shed the dark side while reaping the benefits of these techniques, but this will have long-term detrimental implications on your website's reputation. Crawlers in search engines are continually working and assessing websites. You can be certain that your website will be identified as a black hat practitioner over time.
Websites that use Black Hat practices have been flagged as unethical, which can hurt your rankings and drive your page down the search engines, as well as being blacklisted or prohibited.
What is White Hat SEO?
While we have covered the basics of Black Hat SEO, there is another type of SEO strategy that is diametrically opposed to what the Black Hat gurus advocate. White Hat SEO is a set of legal and organic search engine optimization strategies that are aimed to boost the position of your website on search engine result pages.
White Hat SEO Techniques Examples:
Using precise keyword research
Creating a website for users, not only search engines
Creating meta tags to improve relevancy
Backlink to acceptable and reliable websites
Link building using public-facing textual material
White Hat SEO is most commonly employed by individuals who wish to invest in their website for the long run. In contrast to Black Hat SEO, it is also known as ethical SEO. To do this, high-quality content and services must be provided, descriptive keywords must be used, and the website must be simple to use.
White Hat SEO is an Important Factor In SEO
Building a White Hat SEO is important for a website since if you don't follow the standards, Google and other search engines may prohibit your site. Google, the world's most popular search engine, is viewed by millions of people every day, and each visit represents the opportunity for a site to be discovered by a new user.
Google is an undeniably important source of traffic for a website, and being blacklisted can result in a significant decrease in website and even business traffic. You must consider all of the effort that is inherent in a website, as well as what would happen if it were blacklisted from the most popular search engine on the internet. Worse, once it is removed from Google, there is no assurance it will ever be featured again. A Google ban for life would have far-reaching ramifications for a website.
Black Hat SEO Vs. White Hat SEO
There is a huge difference between these two marketing tactics; white hat follows Google's guidelines and develops an SEO plan that improves user experience while providing unique content. Black hat is a strategy that violates Google's criteria and is often meant to not revolve around the human user; it is just concerned with high ranking.
The hazards of black hat SEO are emphasized by SEO practitioners because they decrease the originality of what SEO can genuinely achieve for your organization. SEO is one of the most powerful marketing strategies for increasing a company's income and brand awareness. While this is popular, there are SEO agencies who believe in ranking your business the right way.
If you are a company owner who wants to market your brand and expand your services to everyone who is seeking it. White Hat SEO strategies will benefit you more than the other. Actually, if we're being honest, no firm should use black hat methods; if they do, they're gaming the system and will eventually be detected by Google crawlers.
If you made up your mind and you want to hire a good SEO partner, you should do your research before moving forward with anybody. See their case studies, understand their processes and ask them to break down their SEO campaigns so you can be sure that they build everything organically and that they're not utilizing any Black Hat SEO methods for their clients.
Common Black Hat Techniques in SEO
Google penalizes black hat methods, whether intentional or unintentional. It's critical to understand what goes into your SEO strategy, especially if it demonstrates evidence of unnatural, unethical practices. The following are the most prevalent Black Hat SEO strategies:
Buying Backlinks
Most SEOs will deny doing it. Reputable SEOs overtly oppose purchased link development, and for good reason: Buying or selling links is a violation of Google's Webmaster Guidelines and will result in a penalty if found.
A #1 Orlando SEO service provider Web Daytona found that 2 out of 5 new clients came from previous SEO agencies utilizing Black Hat SEO techniques which heavily focused on purchasing backlinks from private link vendors and Fiverr sellers. This study also revealed that most of the companies who used Black Hat SEO as their strategy eventually were impacted by some sort of penalty or encountered difficulty in future rankings.
Purchasing links is an approach that holds a lot of risk and is frequently associated with Black Hat SEO. Buying backlinks might land you in a lot of trouble if done incorrectly. We realize that some SEO firms see this as a simple technique to gain connections that will quickly boost your rankings. However, the hazards are too great, and it is not worth the risks.
Keyword Stuffing
Keyword stuffing is a Black Hat SEO strategy that is regarded as spam. This is the technique of inserting the keywords you want to rank for into your website's meta tags, on-site content, and anchor texts, giving you an unfair edge in search engines.
Years ago, this procedure was thought to be accurate. Although, in today's world, it is frowned upon and discouraged by search engines. Historically, keyword stuffing was a powerful SEO tactic that might propel your material to higher search engine ranks.
Regrettably, that is no longer the case. Keyword stuffing is no longer beneficial to your search rankings. Keyword stuffing might also cause your website to fall in rankings, which is the contrary of what you want.
Duplicate Content
Duplicate Content isn't entirely Black Hat SEO, but it is a strategy that should be avoided if someone is planning a Black Hat campaign to rank their website. Google does not formally establish that it is harmful to your results since Google crawlers recognize that disseminating a certain piece of material across all platforms might benefit the truth.
Although there is a limit to this, the majority of search engines want to promote unique content for the public, and having too much content of the same thing become duplicated will not only be detrimental to the credibility of your brand's website, but it will also slightly harm your website's increasing movement on SERPs.
Link Spamming
Link spamming occurs when you add links on websites, discussion boards, forums, blog comments, directories, and other places. Link spammers place backlinks on pages and websites without regard for context in order to manipulate search engine results and boost your website's ranking.
Many SEO experts believe that generating original content that works for your audience and making correct use of links is enough to develop a healthy growth on SERPs. When certain professionals have a goal of ranking their clients higher, they will go to any length to achieve that aim.
Links should be earned rather than purchased or imposed onto a certain audience. Be aware that if you are a respectable website providing backlinks to another website, if their website is not reliable or has incorrect information, it may harm your website's ranks as well.
Cloaking
Cloaking entails displaying one piece of material to consumers while displaying a separate piece of content to search engines. Websites using black hat SEO will do this in order for their content to rank for a number of unrelated phrases. Spam websites will frequently use this to avoid a search engine bot discovering the spam material they deliver to consumers.
It is permissible to tailor your content to various user groups. You might, for example, reduce the size of your website when someone views from a mobile device. You might even modify the language of a website based on the country from which someone is visiting. To support its content, a popular publication may alter the advertising that shows on a page. These are perfectly acceptable instances. So long as you're not merely modifying the material that search engine crawlers see.
There are no hard and fast rules for determining what is and is not appropriate; the best advice is to ask yourself, "Does what you aim to do solve for the user?" If it does, then it's OK. Search engine bots that crawl your site should be treated the same as any other visitor.
Negative SEO
It would be incorrect to believe that all black hat SEO strategies are employed to rank for personal gain. Some SEO professionals employ negative SEO to try to lower their competitors' ranks. Consider utilizing the same black hat SEO strategies to boost ranks on a website you're attempting to rank, but having someone else do the same thing to you.
Be wary of these unethical techniques; this is typically used to point out a large number of faulty backlinks to someone else's domains in the hopes that they would be penalized, allowing them to come in and take over those ranks.
Conclusion
The saying quality over quantity plays a huge part when it comes to comparing black hats to white hats. As appealing as it sounds to rapidly get your website on the first page, the reality hits when coming to the realization that you must put in the active effort and instill patience with any SEO campaign.
Rome wasn't built in a day and if it was, let's be honest, it wouldn't be standing how long it's been standing today. Architects took their time and calculated effort into creating such a historical site, now, it's one of the most historical destinations in the whole world.
As a result, whether you are considering entering the SEO sector, hiring an agency to improve your SEO, or simply studying out of curiosity, learn more White Hat SEO methods rather than Black Hat SEO tactics. It will benefit you in the long term, and you will be resistant to any harm caused by Black Hat SEO.
Also Read: Top 10 Best Orlando SEO Companies
Can You Buy an AR-15 Lower In Maryland?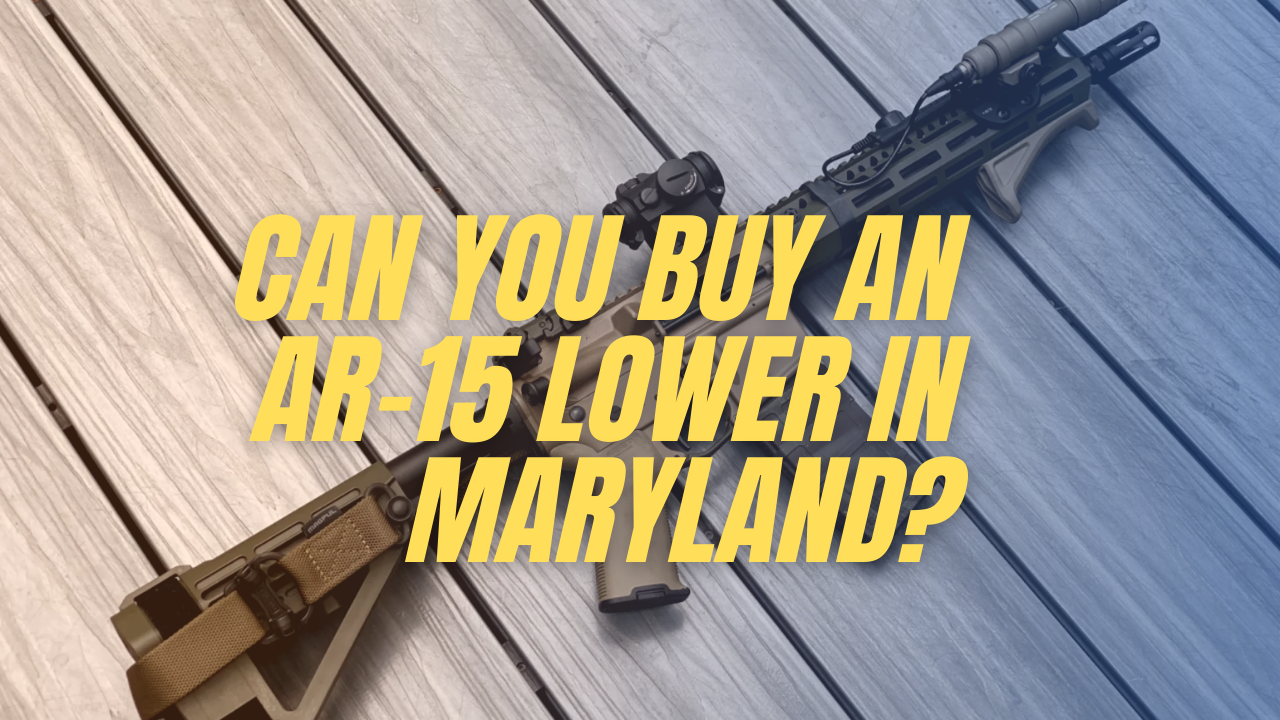 The AR-15 has long been the subject of much controversy. With multiple bans and the numeration of Assault weapons in the past that has also come to hurt its development in the present and future, it is uncertain to say what the AR15 will come to on a federal legal level. However, for those in Maryland who wish to own and operate their own AR-15s, it is not the easiest thing, as the state has set in place many different things to regulate and limit the sale and ownership of these guns. The AR-15 can be bought as a whole gun or as a lower and set of parts from which the owner must assemble and tweak to make an effective gun. 
Maryland Compliant AR-15
Maryland's firearm safety act of 2013 came into effect on October 1st 2013 requiring a license to buy any form of handgun and bans the future sale of assault weapons as defined by the Maryland state legislature. However, not all AR fifteen's are illegal under Maryland law. While most air fifteen's are banned by name in the law, AR15 with a heavy barrel or H-bar are still legal to buy so long as they do not have 2 of the 3 Band features as outlined in the act.
Originally the list of features that were banned was much longer and was not as lenient but this was amended well before the law was taken into effect. This act limits the capacity of magazines in the state but does not prohibit the Is wintership of magazines with a higher capacity than is legal. It also prohibits the sale of magazines with higher than 10 round capacity in the state. It is common for Maryland residents to go to either Virginia or Pennsylvania to buy magazines. An AR-15 must have a heavy barrel in order to be considered legal for purchase. The act also targets a few other models like the M1 garand the ruger 10/22 the Springfield 1903 and the Remington 870.
Are 80% Lowers Legal In Maryland?
An 80% lower receiver is an uncompleted and unserialized blank that requires milling work from the owner to turn it into a fully functioning lower receiver that can be assembled into a firearm. The AR15 popularized this for its easy to work with material aluminum Which can be easily milled with a hand drill or real or a common drill press. The ATF not only recognizes 80% lowers in the marketBut has come out with several letters confirming its legality in a federal view.
Therefore the state of Maryland does not criminalize the ownership or sale of 80% lowers in the state. On the same coin you do not need to serialize an 80 lower in Maryland if you are planning to mail one out. Adversely the same laws do not apply in Washington DC as in the district 80% lowers are illegal to own and purchase.
AR15s are legal in Maryland however due to the firearm safety act which was taken into effect in 2013 and banned many of the AR15 that would be sold in other States. That being said, it is not AR15 that are illegal in the state but the features that the AR15 has standardly that are illegal in the state. The standard barrel of the AR15 is banned as well as the magazine for the traditional AR15 that holds 30 rounds. The legal capacity for an AR15  is 10 rounds.  However, this capacity ban is only limited to magazines that are purchased within the state of Maryland. Magazines purchased from other States can be brought back to Maryland and used in the gun.
Also Read: Is the AR-15 legal in Pennsylvania?
Can I sell an 80% lower AR-15 in Maryland?
The sale of 80% lowers in Maryland is not illegal. However, the sale of firearms without an NFL license is a federal crime. This is not due to any state law rather rather the federal law which prohibits the sale of firearms without a license to do so. This is the main caveat to buying an 80% lower. Not only are they illegal to sell but they do not hold their value as well as brand name AR15. 80 Percent lowers do turn out much cheaper than brand name AR fifteen's provided that the acquisition of parts is researched and set upon a Reasonable budget.
Are AR-15s legal in Maryland?
AR fifteen's are legal in Maryland however due to the firearm safety act which was taken into effect in 2013 and banned many of the AR15 that would be sold in other States. That being said, it is not AR15 that are illegal in the state but the features that the AR15 has standardly that are illegal in the state. The standard barrel of the AR15 is banned as well as the magazine for the traditional AR15 that holds 30 rounds. The legal capacity for an AR15 is 10 rounds. However, this capacity ban is only limited to magazines that are purchased within the state of Maryland. Magazines purchased from other States can be brought back to Maryland and used in the gun.
The AR-15 is a controversial implement, and has become the poster boy for the 2nd amendment through its constant bans since the 80s. Maryland, being one of the states that has sparked a lot of controversy with the AR-15 does not outright delegalize the AR-15, but definitely puts measures out there to make it harder for the common citizen to own and operate one effectively. That being said, the state is not adverse to setting regulations for what it deems to be assault weapons, and therefore anyone treading in or residing in the state should do so with caution, as laws are subject to change on a whim. Even though DC is not actually a part of the state, it is within the Maryland borders, yet has astronomically different laws especially when it comes to 80% lower AR-15s.