Frequently Asked Questions About Solar Power Systems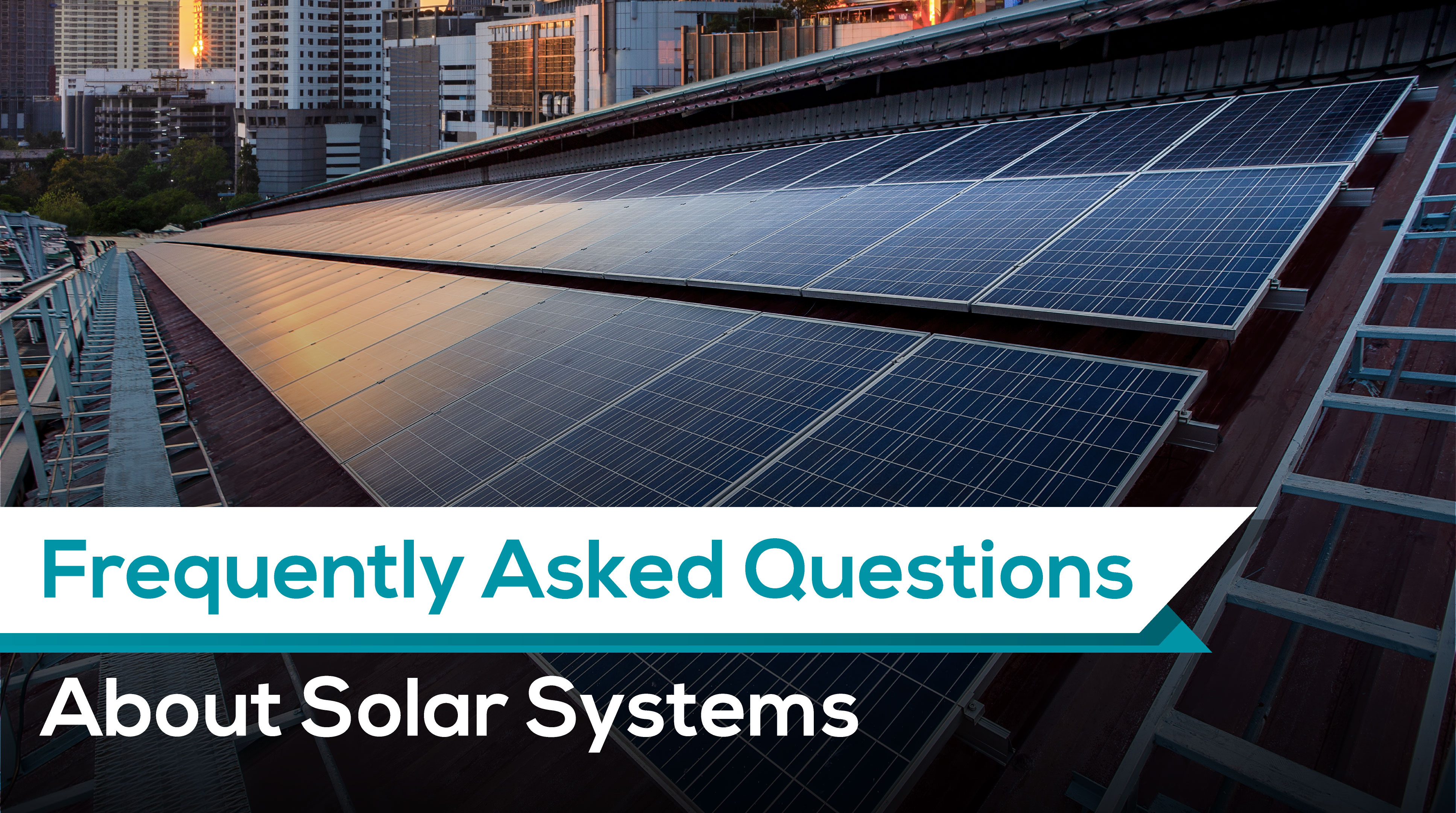 What's the Cost of Solar Panels?
Sundial Solar Services offers state-certified solar contracting, based out of Florida. While they realize that solar can be somewhat of a foreign language to most of the general public, they want to educate their customers to its benefits and advantages. Above all, they take their customers' time and budget seriously. Upon the first consultation, they can determine how to can help and if a solar installation is a way to go for your lifestyle. 
What's The Best Way To Purchase Solar Panels?
A photovoltaic panel, also known as a solar panel, is what provides the solar energy to the system. A panel's starting cost is $200-$300 and this cost is at the low end of the wattage option. Of course, it only would make sense to order in multiples or bulk, as prices get cheaper the more you purchase. This price does not include installation, which will be in addition. For more bang for your buck, go for purchasing a whole system, the rate should be reduced significantly. Most companies purchase in bulk, reducing their cost, as well.
What Dictates the Price of Solar Panels?
There are several factors to consider when thinking of purchasing a solar panel system:
Home/Roof Type: As with anything, each situation will be different. Ideally, if you have the benefit of an average roof pitch which faces south or west, you will save on installation. As the reverse, steeper roof pitch with facing north or east will be more costly. 'Complicated' roofs will have a little higher charge and should be considered for the outcome of the electricity it will offer the homeowner. No need to stress: Sundial will discuss all of these options in depth.
Labor Costs: You wouldn't want just any company to install these solar panels, there is a lot of precision involved in the process. So accordingly, there will be fees involved with any installation company. The factors that contribute to the cost may be the proximity of the location of the home or business to the installation company. Quotes should show any labor and/or transportation costs.
System Size and Quantity: Inevitably, larger size systems cost more than smaller systems but it doesn't necessarily mean a higher reduction in your bill. Quality in solar panels matter just as much as choosing the right installation company. The higher the quality of the panel's equates to more efficiency in the system, which means savings in your pocket. Homeowners should consider total energy usage, the design of the home and its geographic location to the most optimal reduction in energy costs. 
Location: Panels are now available nationally, but it does depend on what area your home or business is. Locations and climates can make a big difference in availability and cost. Typically, the average cost per watt is approximately 50-cents. Check state and federal tax incentives in your area to see if any apply to your location.
Should You or Shouldn't You Go Solar?
Anything that can help reduce carbon emissions and reduce a utility bill is a win-win. Sundial Solar Services will sit down with you and your family to discuss how they can assist and answer any questions you may have going forward. If you have any questions or are considering a switch to alternative energy, call Sundial Solar Services, with many years of experience, they are there to help you.
Solar Energy: More Frequently Asked Questions
With rising utility bills and weather records being broken everywhere, it's understandable to start thinking more about solar power as an option. Unless a close friend or relative is in the business, most people don't know where to turn for more information. Sundial Solar Services in Palm Coast will help weed out the myths to the facts so you're better prepared to decide for you and your family if it's a viable option.
Is Solar Affordable?
They assume not everyone is considering switching to solar power to reduce their carbon emissions. With most household decisions, they are based solely on financial impact. While a decision to switch to solar shouldn't be taken lightly, know there are incentives out there to help curb the cost. Most solar companies do provide financing options for what their customers needs may be. Several options offered are The Power Purchase Agreement (PPA), Solar Loans and Solar Loans. 
For residential solar power installation projects, there are currently federal and state incentives to benefit from and take advantage of. Each state differs from what is offered, please check with your local and state government sites for more information.
Do I Qualify For Tax Credits?
Not very often do we get the benefit of receiving free monies from the government, so be sure not to miss out on this. The investment tax credit (ITC), also known as the federal solar tax credit, allows solar energy customers to deduct 30% of the cost of the installation from their federal taxes. It is, to date, the most progressive advantage the federal government has given out for the solar industry. 
This tax applies to both residential and commercial customers. One caveat, you must own your solar power system as opposed to leasing it. This deduction is applied to your personal income taxes that you pay to the federal government. Check with your accountant for more advice.
Will This Make Me An Environmentalist?
If purchasing one of the cleanest sources of energy that is out there, brands you an environmentalist, then why not claim it? The sun, is by far, one of the most abundant energy sources we have. Let's look at fossil fuels, they are not self-sufficient and need to be imported from other countries, making it not the best temporary or permanent solution. Solar energy doesn't negatively impact the environment and actually reduces carbon emissions. These two items alone, help to improve air pollution, and who wouldn't embrace that?
What Happens In A Power Outage?
Due to utility regulations, without a battery back-up, solar energy systems will shut down. This is solely for the protection of the utility workers fixing the outage. Repair crews work directly on the points of failure on the grid and having any local power leaking, could put them in jeopardy. As a precaution, solar power systems shut down when any detected power is down on the grid.  
What Happens If I Move?
Solar power agreements are transferable to the new homeowner. The process is easy and offers electricity incentives to the new buyer to keep the solar power system on. Most real estate agents know this is a great sales incentive to any new potential customers looking to buy. So make sure you tell your agent that it is available to the new buyer. Keep all your paperwork handy.
Frequently Asked Questions About Solar Systems
Today's questions were generously answered by the experts over at Sundial Solar Services. Sundial Solar Services is a full-service company that has all the answers to your questions about solar power and solar installation. Call your solar experts today and find out how you can save more on your utility bills using solar power and don't forget about taking advantage of those federal incentives. 
Can You Buy an AR-15 Lower In Maryland?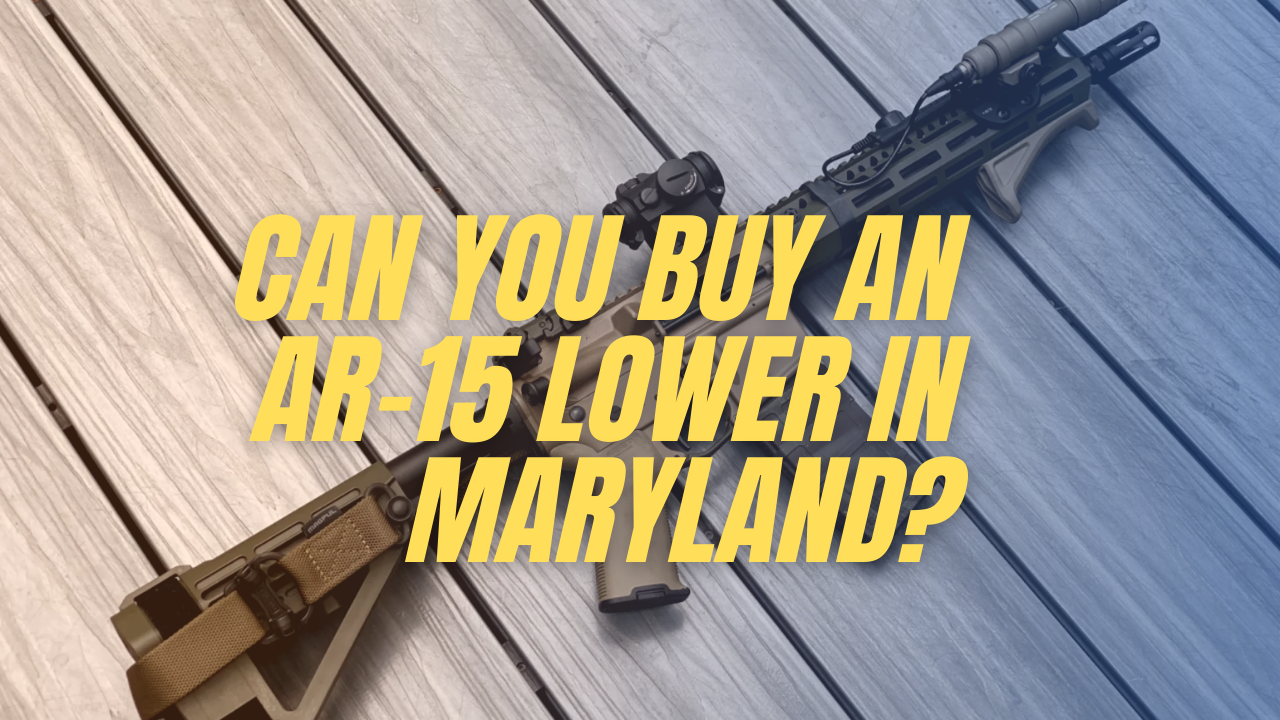 The AR-15 has long been the subject of much controversy. With multiple bans and the numeration of Assault weapons in the past that has also come to hurt its development in the present and future, it is uncertain to say what the AR15 will come to on a federal legal level. However, for those in Maryland who wish to own and operate their own AR-15s, it is not the easiest thing, as the state has set in place many different things to regulate and limit the sale and ownership of these guns. The AR-15 can be bought as a whole gun or as a lower and set of parts from which the owner must assemble and tweak to make an effective gun. 
Maryland Compliant AR-15
Maryland's firearm safety act of 2013 came into effect on October 1st 2013 requiring a license to buy any form of handgun and bans the future sale of assault weapons as defined by the Maryland state legislature. However, not all AR fifteen's are illegal under Maryland law. While most air fifteen's are banned by name in the law, AR15 with a heavy barrel or H-bar are still legal to buy so long as they do not have 2 of the 3 Band features as outlined in the act.
Originally the list of features that were banned was much longer and was not as lenient but this was amended well before the law was taken into effect. This act limits the capacity of magazines in the state but does not prohibit the Is wintership of magazines with a higher capacity than is legal. It also prohibits the sale of magazines with higher than 10 round capacity in the state. It is common for Maryland residents to go to either Virginia or Pennsylvania to buy magazines. An AR-15 must have a heavy barrel in order to be considered legal for purchase. The act also targets a few other models like the M1 garand the ruger 10/22 the Springfield 1903 and the Remington 870.
Are 80% Lowers Legal In Maryland?
An 80% lower receiver is an uncompleted and unserialized blank that requires milling work from the owner to turn it into a fully functioning lower receiver that can be assembled into a firearm. The AR15 popularized this for its easy to work with material aluminum Which can be easily milled with a hand drill or real or a common drill press. The ATF not only recognizes 80% lowers in the marketBut has come out with several letters confirming its legality in a federal view.
Therefore the state of Maryland does not criminalize the ownership or sale of 80% lowers in the state. On the same coin you do not need to serialize an 80 lower in Maryland if you are planning to mail one out. Adversely the same laws do not apply in Washington DC as in the district 80% lowers are illegal to own and purchase.
AR15s are legal in Maryland however due to the firearm safety act which was taken into effect in 2013 and banned many of the AR15 that would be sold in other States. That being said, it is not AR15 that are illegal in the state but the features that the AR15 has standardly that are illegal in the state. The standard barrel of the AR15 is banned as well as the magazine for the traditional AR15 that holds 30 rounds. The legal capacity for an AR15  is 10 rounds.  However, this capacity ban is only limited to magazines that are purchased within the state of Maryland. Magazines purchased from other States can be brought back to Maryland and used in the gun.
Also Read: Is the AR-15 legal in Pennsylvania?
Can I sell an 80% lower AR-15 in Maryland?
The sale of 80% lowers in Maryland is not illegal. However, the sale of firearms without an NFL license is a federal crime. This is not due to any state law rather rather the federal law which prohibits the sale of firearms without a license to do so. This is the main caveat to buying an 80% lower. Not only are they illegal to sell but they do not hold their value as well as brand name AR15. 80 Percent lowers do turn out much cheaper than brand name AR fifteen's provided that the acquisition of parts is researched and set upon a Reasonable budget.
Are AR-15s legal in Maryland?
AR fifteen's are legal in Maryland however due to the firearm safety act which was taken into effect in 2013 and banned many of the AR15 that would be sold in other States. That being said, it is not AR15 that are illegal in the state but the features that the AR15 has standardly that are illegal in the state. The standard barrel of the AR15 is banned as well as the magazine for the traditional AR15 that holds 30 rounds. The legal capacity for an AR15 is 10 rounds. However, this capacity ban is only limited to magazines that are purchased within the state of Maryland. Magazines purchased from other States can be brought back to Maryland and used in the gun.
The AR-15 is a controversial implement, and has become the poster boy for the 2nd amendment through its constant bans since the 80s. Maryland, being one of the states that has sparked a lot of controversy with the AR-15 does not outright delegalize the AR-15, but definitely puts measures out there to make it harder for the common citizen to own and operate one effectively. That being said, the state is not adverse to setting regulations for what it deems to be assault weapons, and therefore anyone treading in or residing in the state should do so with caution, as laws are subject to change on a whim. Even though DC is not actually a part of the state, it is within the Maryland borders, yet has astronomically different laws especially when it comes to 80% lower AR-15s.
Is the AR-15 legal in Pennsylvania?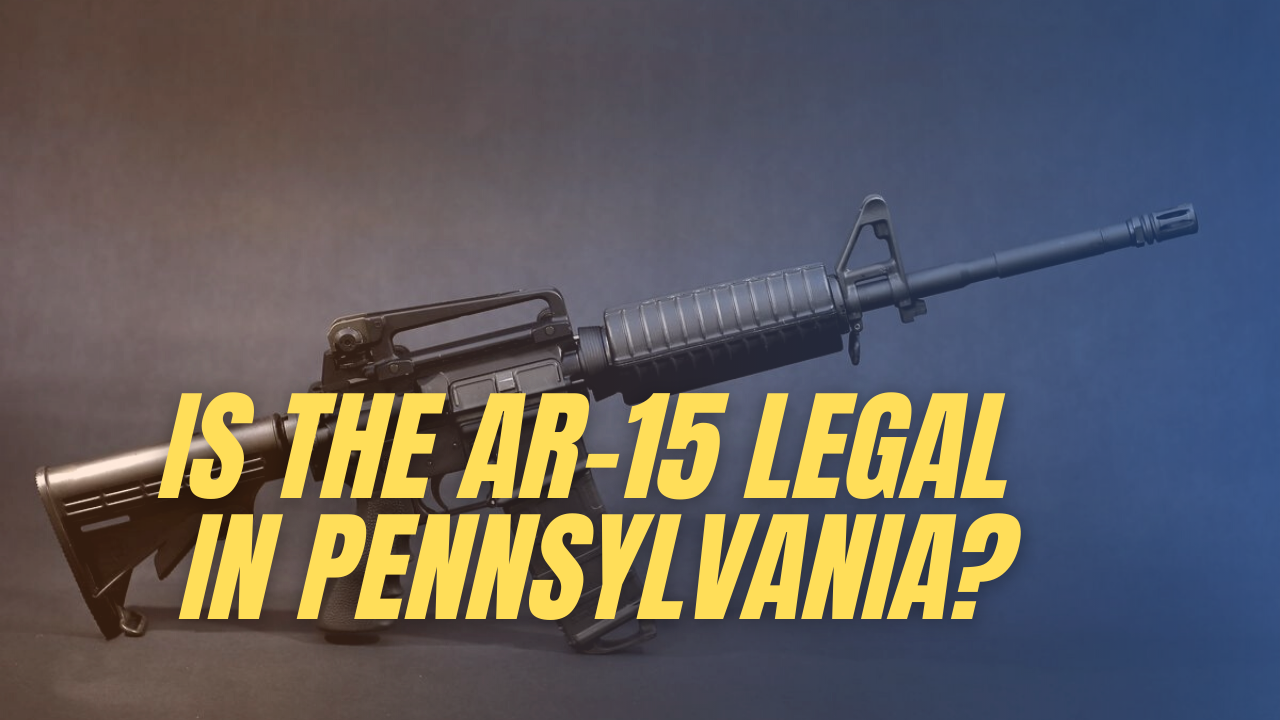 The AR-15 has long been the subject of much controversy on the federal political level, but also on the state legal level as well. One state that has recently become one of these grounds for controversy is Pennsylvania, a long time red state that has recently come under fire for its AR15 laws. Here is everything you need to know about the gun laws of Pennsylvania especially in relation to the AR-15.
Who Makes AR-15 Laws in Pennsylvania?
In the state law the municipalities and the municipalities and accounts are not permitted to add to make laws regulating firearms. The right is given to the General Assembly which until recently had not done much for firearms regulations for the past two decades. I've recently lawmakers approved a bill requiring convicted domestic abusers to relinquish their firearms arms within a 24 hour time period rather than 60 days. The law did not permit anyone also to release their firearms to friends or family members and therefore required them to release them to the state government.
Wow farms regulations are left to the General Assembly of Pennsylvania some municipalities having had their own local tragedies will tragedies have taken firearms regulations within their municipalities Valley's into their own hands. Pittsburgh city council defied Harrisburg and established its own risk protection orders to explore extreme cases. It allows judges to confiscate firearms temporarily from those deemed at risk of harming themselves or the public. This law was passed as a result of the tree of life synagogue massacre which occurred in 2018 and is still in effect to this day.
The state senate of Pennsylvania is primarily Democrat while the state governor is a Republican a Republican which makes for some High tension debates about gun laws especially. On December 2nd 2021, Pennsylvania governor Tom wolf issued a veto on the bill proposed in state senate which would allow permitless carry for all of its citizens.
Is it illegal to have an AR-15 in Pennsylvania?
The short answer is no. In Pennsylvania it is completely legal to have an AR15 so long as it was purchased legally or brought into the state legally. I'm saying there is no need to Register an AR-15 in a formal registry said by the state as in in the State legislature any Register of firearms whether by the state or law enforcement agencies is illegal. The same goes for firearms that are brought in from out of state.
Is it legal to hunt with an AR-15 in Pennsylvania?
For a long time Pennsylvania had not allowed the use of AR15 in hunting activities. And until recently within the past 5 years it's actually been illegal. In 2017 Pennsylvania became the last state to allow the use of AR fifteen's for hunting.
Hunting with the AR-15 has become much more popular in recent years due to its legality in the hunting game. While it is not permitted in all seasons of the year, hunting of animals with seasons year round are perfect for the AR-15 because the AR-15 has a semi automatic function making it great for maintaining sight picture without having to manual cycle the action
Is the AR-15 good for hunting in Pennsylvania?
The AR-15 has a standard cartridge, the .223rem/5.56 NATO. While this is a very fast round capable of a decent amount of range, it does lack ballistics because it is essentially a .22 caliber projectile. This is not optimal for big game hunting, and would likely still be frowned upon no matter the legality of the platform. However, the AR10 which shoots the .308 and other larger caliber bullets is perfect for hunting. This can be used for any big game hunting, and the platform can be modified to take similarly capable calibers like the 6.5 Creedmoor. '
The AR-15 chambered for the .300 AAC Blackout is great for hunting as well as it has a lot of stopping power. Designed for suppressors, the .300 AAC Blackout cartridge is highly versatile and only requires a slight tweaking of the AR-15s gas system to be used effectively. The AR-15 is capable of being modified to be more suitable for hunting in the same way it can be modified to be suitable for any situation. It just takes the right attachments and a little bit of know-how in order to achieve a decent build for hunting in Pennsylvania.
Are 80% Lowers Legal in Pennsylvania?
Despite efforts to criminalize 80% lowers across the United States United States Pennsylvania fortunately fortunately still acknowledges acknowledges 80% lowers as a legal means for gun ownership. In 2021 there was a proposed assault weapons ban although they stood 9 though this did not target 80% lowers merely whatever qualified as an assault weapon I've been for the state. There are no special regulations on 80% lowers like other States have in order to be compliant within their state. In all cases 80% lowers can be purchased either online or at a gun store and machined by the owner to create a fully functioning AR15.
Pennsylvania has generally kept a good standing with it's regulations and the 2nd amendment not for a lack of push back against the against the 2nd amendment in the state by democratic Legislative officials.  If you are a resident of or are planning a trip to Pennsylvania then it is important to know the laws around firearms ownership in the state.
Also Read: Can You Buy an AR-15 Lower In Maryland?
Final Drive Motors For Excavators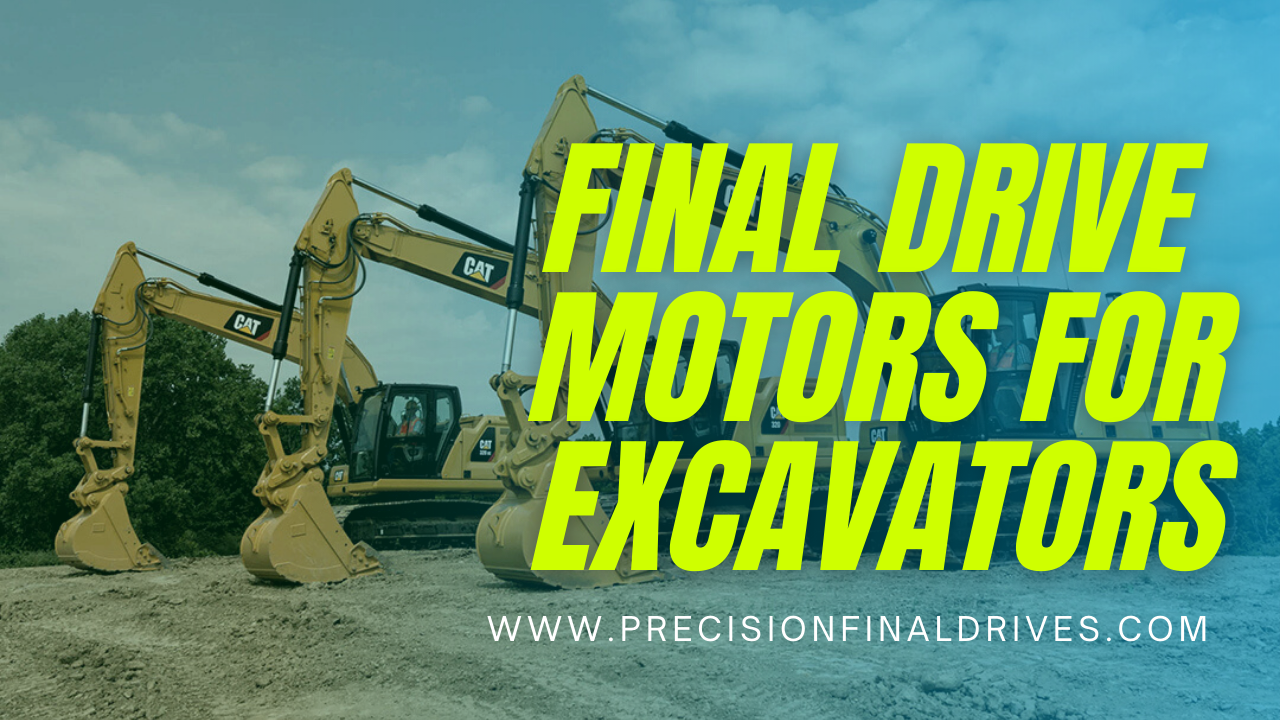 Looking for a Bobcat or any other brand's final drive motors? Precision Final Drives offers top-of-the-line new and re-manufactured final drive motors for all the major brands of midi and mini excavators. We are a 100% American-owned family business based in Houston, TX, where we keep all our inventory for immediate shipment. Our dedicated customer care representatives are looking forward to helping you find the best solution for your machine, including obsolete and hard-to-find grey market machines.
All Leading & Local Brands Under One Roof
If you are feeling unsure about where to buy your replacement travel motor or final drive motor, give us a try! Our database has thousands of confirmed fitments, which means that you have the best chance of locating the final drive you need in stock and at a good price, ready to ship the very same day! We also have a fully-functioning remanufacturing shop, equipped to reman Bobcat final drive motors for OEMs.
Precision Final Drives carries the best warranty in the industry – our motors are warranted to be free from defects in workmanship and materials under normal use up to 1 year. We stand behind all of our Bobcat and other brands' final drive motors with a 100% warranty.
And here's the best part: our parts are better than the parts sold by a dealer because we buy our merchandise directly from the major final drive motor manufacturers. We have direct access to the factory engineers so in case there is a problem with a motor, we get it addressed and resolved in record time.
We invite you to browse our online store and compare our prices to our competitors. We know price matters and we are happy to offer you highly competitive rates that fit your budget. We have the confidence that we would be able to meet or beat any advertised price for the same product.
Bobcat Final Drive Motors
If you work in the construction or agriculture industry, you are familiar with this leading brand, no doubt about it. Bobcat manufactures utility vehicles, telehandlers, compact excavators, compact track loaders, skid steer loaders, and various attachments. In addition to construction, agriculture, and ranching, the Bobcat brand also serves the demolition and landscaping industry.
Almost every professional who has to handle a skid steer, knows that Bobcat name is synonymous with quality. While the company's top management has changed several times over the years, their commitment to quality and superior materials has only improved.
Few people know that Bobcat was also the first brand to innovate the compact track loaders by adding rubber tracks to their skid steers. The brand was named after the wild animal that's known for agility, toughness, and versatility – terms that are on par with the Bobcat brand we know and love. In fact, that's literally their tagline: "One Tough Animal".
Speak To Our Specialists Today
If you are looking for a Bobcat travel motor, or you need to get your Bobcat motor repaired and resume your operations right away, give us a call at Precision Final Drives. Our highly skilled and dedicated technicians take immense pride in offering prompt and accurate service both before and after the sale. You can reach out to us at 888-511-6332 or leave a message here.
Also Read: 4 Maintenance Tips For Bobcat E32