Frequently Asked Questions About Solar Power Systems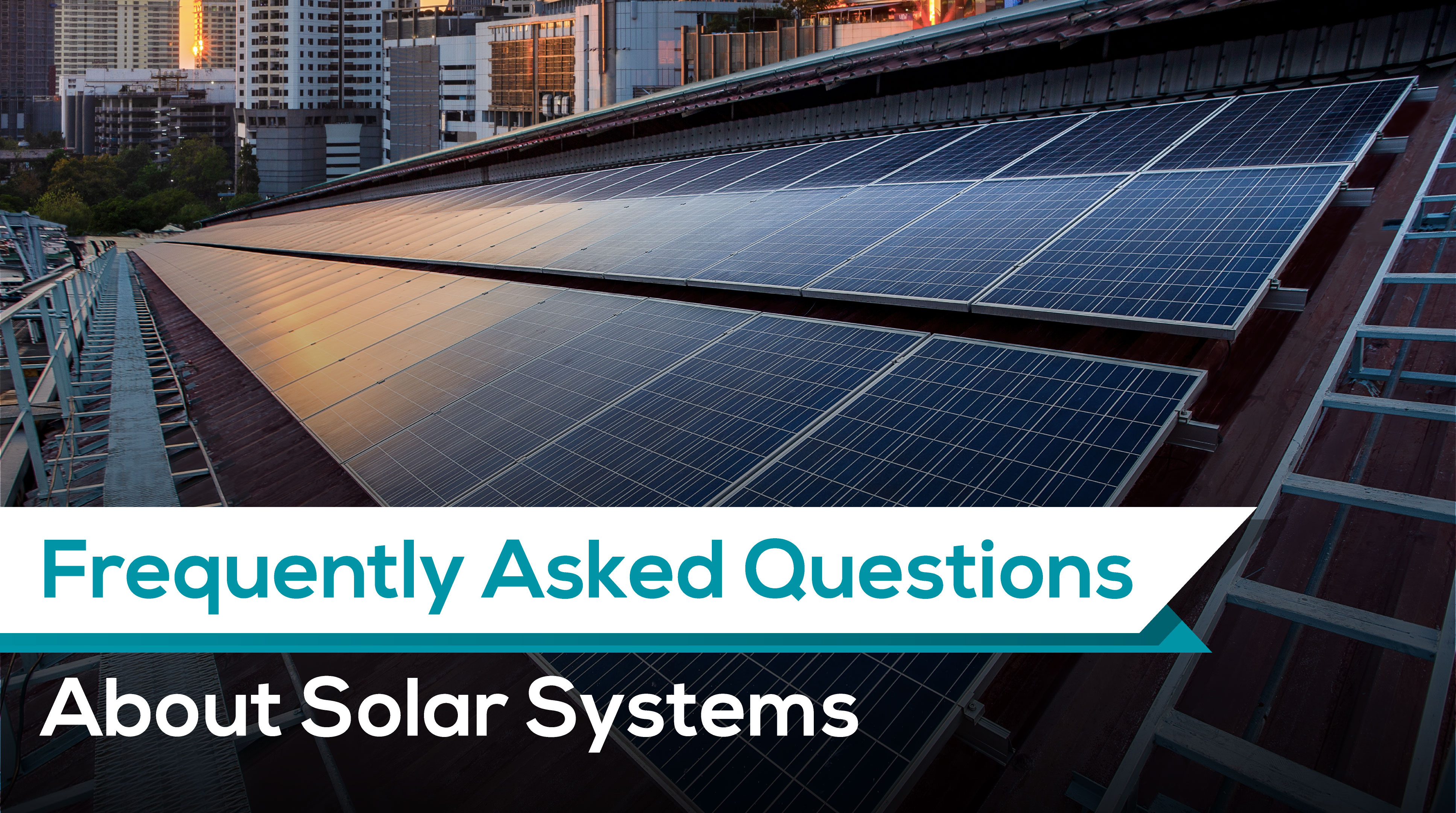 What's the Cost of Solar Panels?
Sundial Solar Services offers state-certified solar contracting, based out of Florida. While they realize that solar can be somewhat of a foreign language to most of the general public, they want to educate their customers to its benefits and advantages. Above all, they take their customers' time and budget seriously. Upon the first consultation, they can determine how to can help and if a solar installation is a way to go for your lifestyle. 
What's The Best Way To Purchase Solar Panels?
A photovoltaic panel, also known as a solar panel, is what provides the solar energy to the system. A panel's starting cost is $200-$300 and this cost is at the low end of the wattage option. Of course, it only would make sense to order in multiples or bulk, as prices get cheaper the more you purchase. This price does not include installation, which will be in addition. For more bang for your buck, go for purchasing a whole system, the rate should be reduced significantly. Most companies purchase in bulk, reducing their cost, as well.
What Dictates the Price of Solar Panels?
There are several factors to consider when thinking of purchasing a solar panel system:
Home/Roof Type: As with anything, each situation will be different. Ideally, if you have the benefit of an average roof pitch which faces south or west, you will save on installation. As the reverse, steeper roof pitch with facing north or east will be more costly. 'Complicated' roofs will have a little higher charge and should be considered for the outcome of the electricity it will offer the homeowner. No need to stress: Sundial will discuss all of these options in depth.
Labor Costs: You wouldn't want just any company to install these solar panels, there is a lot of precision involved in the process. So accordingly, there will be fees involved with any installation company. The factors that contribute to the cost may be the proximity of the location of the home or business to the installation company. Quotes should show any labor and/or transportation costs.
System Size and Quantity: Inevitably, larger size systems cost more than smaller systems but it doesn't necessarily mean a higher reduction in your bill. Quality in solar panels matter just as much as choosing the right installation company. The higher the quality of the panel's equates to more efficiency in the system, which means savings in your pocket. Homeowners should consider total energy usage, the design of the home and its geographic location to the most optimal reduction in energy costs. 
Location: Panels are now available nationally, but it does depend on what area your home or business is. Locations and climates can make a big difference in availability and cost. Typically, the average cost per watt is approximately 50-cents. Check state and federal tax incentives in your area to see if any apply to your location.
Should You or Shouldn't You Go Solar?
Anything that can help reduce carbon emissions and reduce a utility bill is a win-win. Sundial Solar Services will sit down with you and your family to discuss how they can assist and answer any questions you may have going forward. If you have any questions or are considering a switch to alternative energy, call Sundial Solar Services, with many years of experience, they are there to help you.
Solar Energy: More Frequently Asked Questions
With rising utility bills and weather records being broken everywhere, it's understandable to start thinking more about solar power as an option. Unless a close friend or relative is in the business, most people don't know where to turn for more information. Sundial Solar Services in Palm Coast will help weed out the myths to the facts so you're better prepared to decide for you and your family if it's a viable option.
Is Solar Affordable?
They assume not everyone is considering switching to solar power to reduce their carbon emissions. With most household decisions, they are based solely on financial impact. While a decision to switch to solar shouldn't be taken lightly, know there are incentives out there to help curb the cost. Most solar companies do provide financing options for what their customers needs may be. Several options offered are The Power Purchase Agreement (PPA), Solar Loans and Solar Loans. 
For residential solar power installation projects, there are currently federal and state incentives to benefit from and take advantage of. Each state differs from what is offered, please check with your local and state government sites for more information.
Do I Qualify For Tax Credits?
Not very often do we get the benefit of receiving free monies from the government, so be sure not to miss out on this. The investment tax credit (ITC), also known as the federal solar tax credit, allows solar energy customers to deduct 30% of the cost of the installation from their federal taxes. It is, to date, the most progressive advantage the federal government has given out for the solar industry. 
This tax applies to both residential and commercial customers. One caveat, you must own your solar power system as opposed to leasing it. This deduction is applied to your personal income taxes that you pay to the federal government. Check with your accountant for more advice.
Will This Make Me An Environmentalist?
If purchasing one of the cleanest sources of energy that is out there, brands you an environmentalist, then why not claim it? The sun, is by far, one of the most abundant energy sources we have. Let's look at fossil fuels, they are not self-sufficient and need to be imported from other countries, making it not the best temporary or permanent solution. Solar energy doesn't negatively impact the environment and actually reduces carbon emissions. These two items alone, help to improve air pollution, and who wouldn't embrace that?
What Happens In A Power Outage?
Due to utility regulations, without a battery back-up, solar energy systems will shut down. This is solely for the protection of the utility workers fixing the outage. Repair crews work directly on the points of failure on the grid and having any local power leaking, could put them in jeopardy. As a precaution, solar power systems shut down when any detected power is down on the grid.  
What Happens If I Move?
Solar power agreements are transferable to the new homeowner. The process is easy and offers electricity incentives to the new buyer to keep the solar power system on. Most real estate agents know this is a great sales incentive to any new potential customers looking to buy. So make sure you tell your agent that it is available to the new buyer. Keep all your paperwork handy.
Frequently Asked Questions About Solar Systems
Today's questions were generously answered by the experts over at Sundial Solar Services. Sundial Solar Services is a full-service company that has all the answers to your questions about solar power and solar installation. Call your solar experts today and find out how you can save more on your utility bills using solar power and don't forget about taking advantage of those federal incentives. 
Top 10 Best Paving Companies In Daytona Beach FL.
Here are the 10 best paving companies servicing Daytona Beach FL.
Rockwell Construction Services
P&S Paving
Halifax Paving
D & W Paving
Duval Paving
Pavemax
E & H Paving
M & S Asphalt Paving
ACET Recycling
The Alternative
Rockwell Construction Services (RCS) is based out of Daytona Beach, Florida. Provides professional paving and construction services throughout the Volusia County area, they make quality workmanship their number one priority.
With a full-service approach to construction and paving, Rockwell has it all. The scope of their work includes:
Rockwell Construction Services Reviews:
Social Media Presence:
► Contact Rockwell Construction Services
P&S Paving, Inc. has grown to the point where they work major highway construction and earthwork projects. They're also at home onsite for small driveways and parking lots, producing large amounts every hour, in a cleaner, more efficient manner.
P & S Paving Reviews:
Social Media Presence:
Halifax Paving
Halifax Paving, Inc. has construction experience building roads, airports, and highways. Their portfolio is big enough to offer most services, from bike paths to highway work, subdivisions and apartment complexes.
Halifax Paving Reviews
Social Media Presence:
D & W provides asphalt paving, patching and site work in central Florida's Volusia, Flagler, St. Johns, Seminole and East Marion Counties. With Grading, Excavating and Filling, Base Work, Asphalt Paving, and Asphalt Patching in their portfolio, they're one not to miss.
D & W Paving Reviews
Social Media Presence:
Duval Paving, LLC has been in operation since 2011. Paving new driveways and parking lots, repaving, and sealing commercial and residential properties is right there in their wheelhouse.
Duval Paving Reviews
Social Media Presence:
PaveMax uses industry best practices and green technology to use in their projects. With a focus on meeting their customers' needs, their work doesn't suffer in spite of their relatively quick pace.
Pavemax Reviews
Social Media Presence:
E & H Paving LLC brings more than 35 years of experience in the state of Florida to the table in their outstanding asphalt services. Look out for them in residential and commercial spaces.
E & H Paving Reviews
Social Media Presence:
M&S Asphalt Paving is a full-service asphalt paving company offering quality services, driveway work, parking lots, roads, businesses, and commercial parking for a range of operations.
M & S Asphalt Paving Reviews
Social Media Presence:
► Contact M & S Asphalt Paving
ACET Recycling offers recycling services to site development projects across the state of Florida. Consider it a sort of one-stop-shop for site services of different types and sizes.
ACET Recycling Reviews
Social Media Presence:
The Alternative
The Alternative provides paving services in Daytona Beach FL.
The Alternative Reviews
Social Media Presence:
Pave The Way In 2020
For your paving and construction projects, the businesses listed in today's article offer a range of great consultations and full service portfolios. Reach out to a few of them, make a connection with one, and happy paving!
For more great articles like this, make sure to check out some of our other blogs, as well!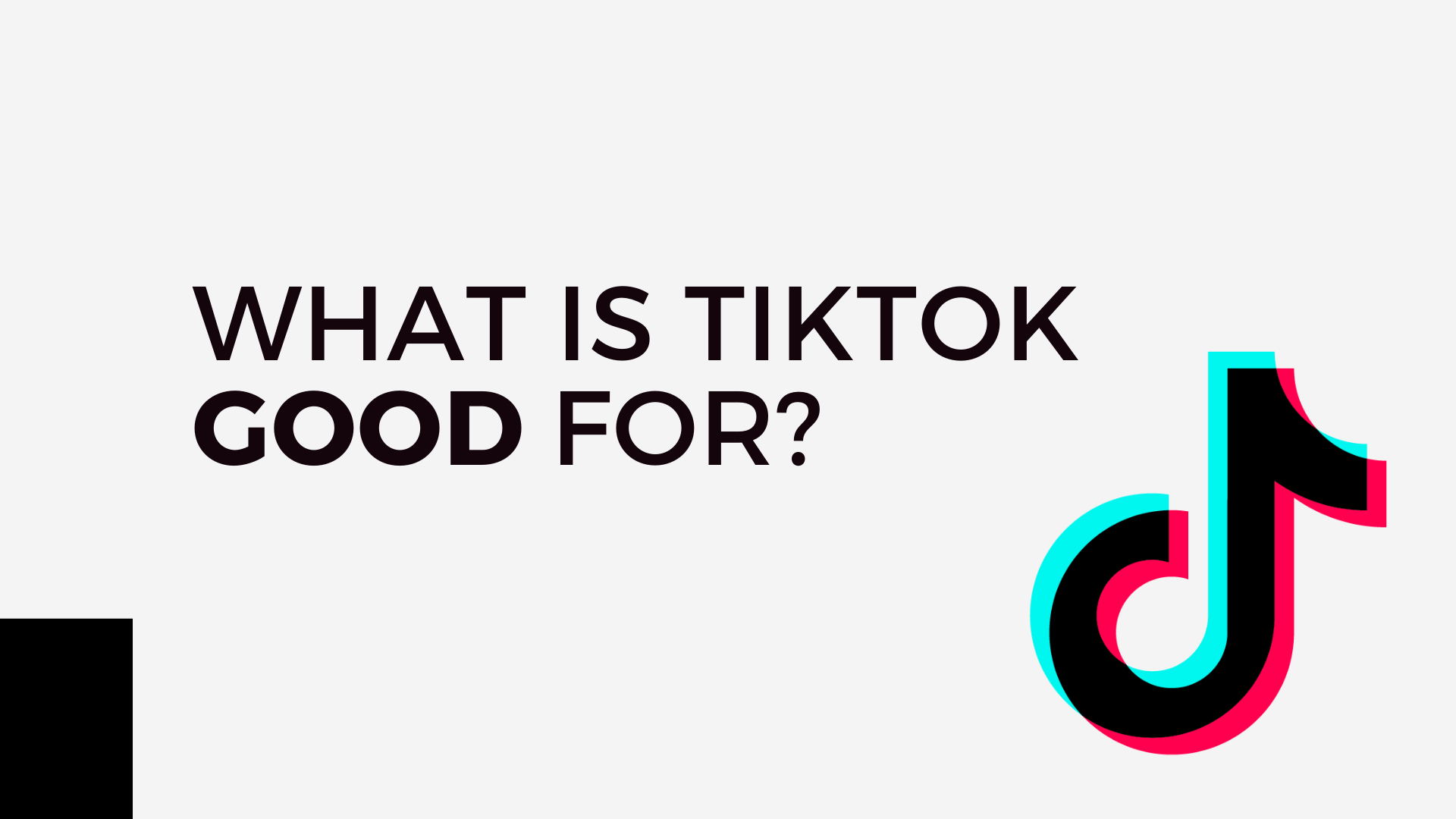 TikTok is great for entertainment, getting famous, making sales, staying connected with current trends, networking with brands and influencers, and encouraging creativity.
The app was originally called Musicl.ly and didn't experience much success until late 2017, when technology development company, ByteDance, acquired the app for $800 million. They launched it the same year and made huge modifications, turning the original app that was basically for teens to edit their videos of singing, dancing, and lip-syncing into a social platform that racked up over 500 million active users within just two years.
The app has surpassed the daily downloads of all the big guys in the field and was the most downloaded app in the AppStore in 2018. While this app is not showing any signs of slowing down, it's time to take advantage of the momentum and benefit from its outstanding features.
TikTok Is Great For Killing Time
The one thing every social media platform struggles with, eventually, is boring content. This is the same reason why many people are "Team Facebook" or "Team Snapchat" or "Team Grindr"…you know. Those who get on Facebook don't really go on Snapchat, and those who get on Snapchat don't really get on Instagram or Facebook. This applies to most other social media platforms, as well.
All of these platforms are losing engagement, while TikTok focuses specifically on engagement. There is no boring content, here. It's all entertainment.
Let's say you are scrolling through the homepage and you find a boring video. You can just scroll once more and there will be a video you find enjoyable. When you are on a lunch break or trying to kill time, TikTok is the only app you need for your daily entertainment. Videos between 15 and 45 seconds long, and content is super engaging.
Almost Anyone Can Get Famous
This app has made more people's dreams come true than Disneyland. You see, back in the day, when you wanted to get famous, you had to network, take acting classes, do some modeling, go through dozens of interviews and, most importantly, you had to know someone in the industry.
Now, things are different and as the world progresses forward with technology it is easier to be discovered than ever. Other giant social media platforms like Facebook, Snapchat, Instagram, Facebook, and Twitter did a great job giving ordinary people the ability to get noticed. And a lot of people did but, eventually, it got harder and harder for new talents to rise up.
TikTok, on the other hand, took things to a-whole-nother level. They created a new culture on the platform with trendy challenges anyone can do, hashtags that let everyone be discovered, and so much more. You could have no talent and still go viral. You could be the most boring person on the earth and still trend. Trust me: I've seen plenty of dead boring TikTokers.
I mean, why not look at my 70-year-old grandfather? Grampa Charles ended up racking up 1.3 million followers in just a few months, and his posts are…well, they're special.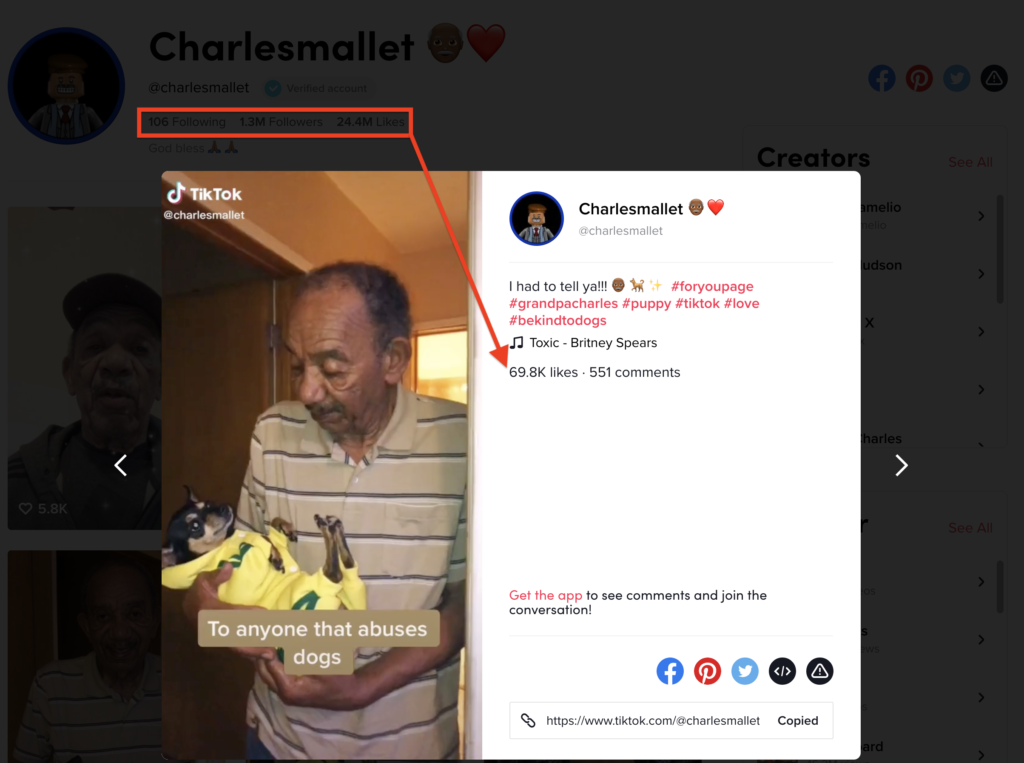 If he can do it, trust me: you can too. Charles barely knows how to use his iPhone 6, and he's more famous than you. Think about that for a second.
TikTok Is Great For Making Sales
Not only is TikTok great for killing time during that 10-minute smoking break, but how about turning those 10 minutes into creating a 30-second TikTok video that could potentially reach 1,000,000 views?
Ok, let's keep it real now…
…maybe 50,000. Which is not so far fetched, with TikTok's algorithm. That is another topic, though (specifically how to get more followers on TikTok). Take Gary Vela, for instance: this online marketer recently shared tips on how he generated over $7,000 in sales using TikTok, in his article "How to use TikTok to generate more sales".
So, next time you are on your break, make it productive and remember: if you are wondering what TikTok is good for, it could potentially be one of the newest ways to increase your bottom line or make that extra cash to pay that insurance bill.
TikTok Keeps You Up-To-Date With Current Trends
From time to time, there are a lot of things that trend on other social media platforms and, sometimes, we only find out about those trends long after they were a thing.
Ladies and gentlemen: TikTok has changed that. You now no longer have to feel left out. When something is trending, you know, because it's the first thing you'll see on your home page. Not ten days later, once all the cool kids have had their fun already. Right now, where all the not cool kids can get in, too.
You'll see your buddy doing it, right there in your feed, where you can quickly catch up with everything. TikTok keeps you relevant in today's world.
Awakening The Creativity Within
There are many people online who think they have no talent. Go through Quora or Reddit or any social media platform, and you will see many people saying they "just can't do it". What they actually mean is that they don't know how to do it. Yet.
Luckily for them and you and everyone else, anyone can "do" TikTok. Anyone can make a TikTok video. Anyone can pick a song. Most importantly, the great thing you will love about this app is that it gives you a creative framework you can play around with.
You make a video you think might not is all that good and, next thing you know, the final result after edits and everything else, is a whole new animal. This application truly inspires a new character inside you, even after just one video. You can easily develop the motivation to make a second, and then a third, and fourth. Before long, it's game over: you are officially a TikTok master.
Connect With Brands and Influencers
This is especially good for businesses. You can easily connect with other brands and reach out to influencers to collaborate. It has never been easier, and the playing field has never been more level.
Think you're just getting started out on TikTok, so who would want to speak to you? Some of the biggest names in the world are "just getting started out", here. They're all discovering this exciting new thing at the same time as you, and they're looking at what you're saying.
Reach out to influencers. Do duets with celebrities. If Twitter was the start of the rich and famous rubbing shoulders with everyday people, TikTok is the next step in that evolution. Don't be scared. The world is waiting to hear from you.
Previous Article: How to Become a Legal Citizen of the United States? Spoiler Alert: It Involves A Baby.
Snake Safety While Hiking – How to Protect Yourself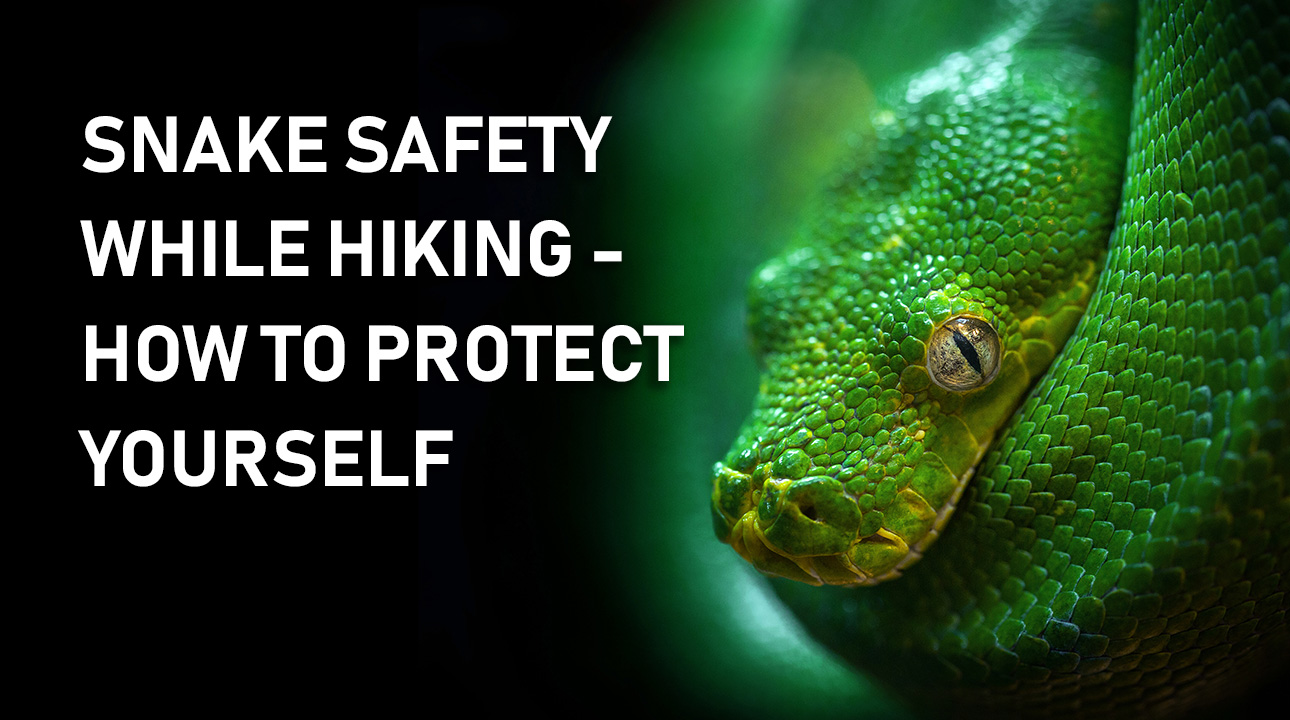 Hiking is a great way to exercise, get out into nature and breathe the clean air and take in an adventure. But when this adventure stops you in your tracks, and it will, if it's a snake, you had better be prepared.
While a snake encounter is highly unlikely, and a snake bite is even more unlikely, there are some things you should know before stepping into those woods.
DIY Research
If you're in unfamiliar territory, especially in certain times of the year, you may want to do your research on what native snake species you may encounter. While there are venomous and nonvenomous kinds of snakes, you'll want to find out what lurks in your neck of the woods. The most common venomous snakes in the United States include coral, water moccasins, copperheads, and rattlesnakes. A park ranger or local guidebooks should easily tell you what to look out for.
Hiking Times Matter
Snakes are cold-blooded animals and seek heat typically during early morning and late evening. During the day, they are typically found under rocks, leaves, and timber trying to seek protection from the midday hottest heat.
If you hear or see a snake, remember, they are just as afraid of you as you are to them. Step away and do not engage to get any closer. They will be set to defend themselves however they see fit to.
Safety Tips For Your Safety:
Give snakes space. 
Allow space between you and the snake. Do not startle it by moving quickly. If the snake doesn't move, give it a few minutes and walk around it slowly. If you must on a narrow path, stomp your feet to get the snake to move. Rule of thumb, stay at least twice the body length away, as striking distance is half its body distance.
Watch where you step in the wild.
Just always be aware of your surroundings and your footing. Snakes are very good at hiding under things, camouflaging them from the naked eye.
Use protective clothing.
Feet, ankles and lower legs are the most bitten areas on the body from a snake. Wearing long pants and having good hiking shoes should always be a prerequisite to a good, safe hike.
Use trekking poles to maneuver overgrown trails.
These come in very handy when you approach an overgrowth area of greenery. You never know what may be in that so using your trekking pole to comb through first is highly recommended. Never poke or prod a snake with anything, especially these poles.
Also Read: 6 Awesome Camping Hacks Explained
If Case Of A Snakebite:
First and foremost, do not panic. Try to determine the species of snake that bit you. If possible, take a picture for identification. If nonvenomous, usually the most that you will need to do is wash the site and put an antiseptic on it. If you have a first aid kit handy, the alcohol wipes would suffice. If in fact a venomous bite, do not make a tourniquet or try to suck out the venom from the wound. Instead, relax to slow the blood flow and heart rate from spreading the venom to other parts of your body. Getting to the nearest medical facility as soon as you can, with an accurate description of what kind of snake it was, is crucial.  
Much of snake safety is common sense. Never hurt or harm nature unless in a dire event that would call for it. Nature should be looked at, admired, and be left alone. Enjoy your hike!
Attention: If you are into hunting you might want to check out E2 Armory, they carry some of the highest quality AR 15 Parts in the market.