What Will It Take to Regulate Crypto Exchanges?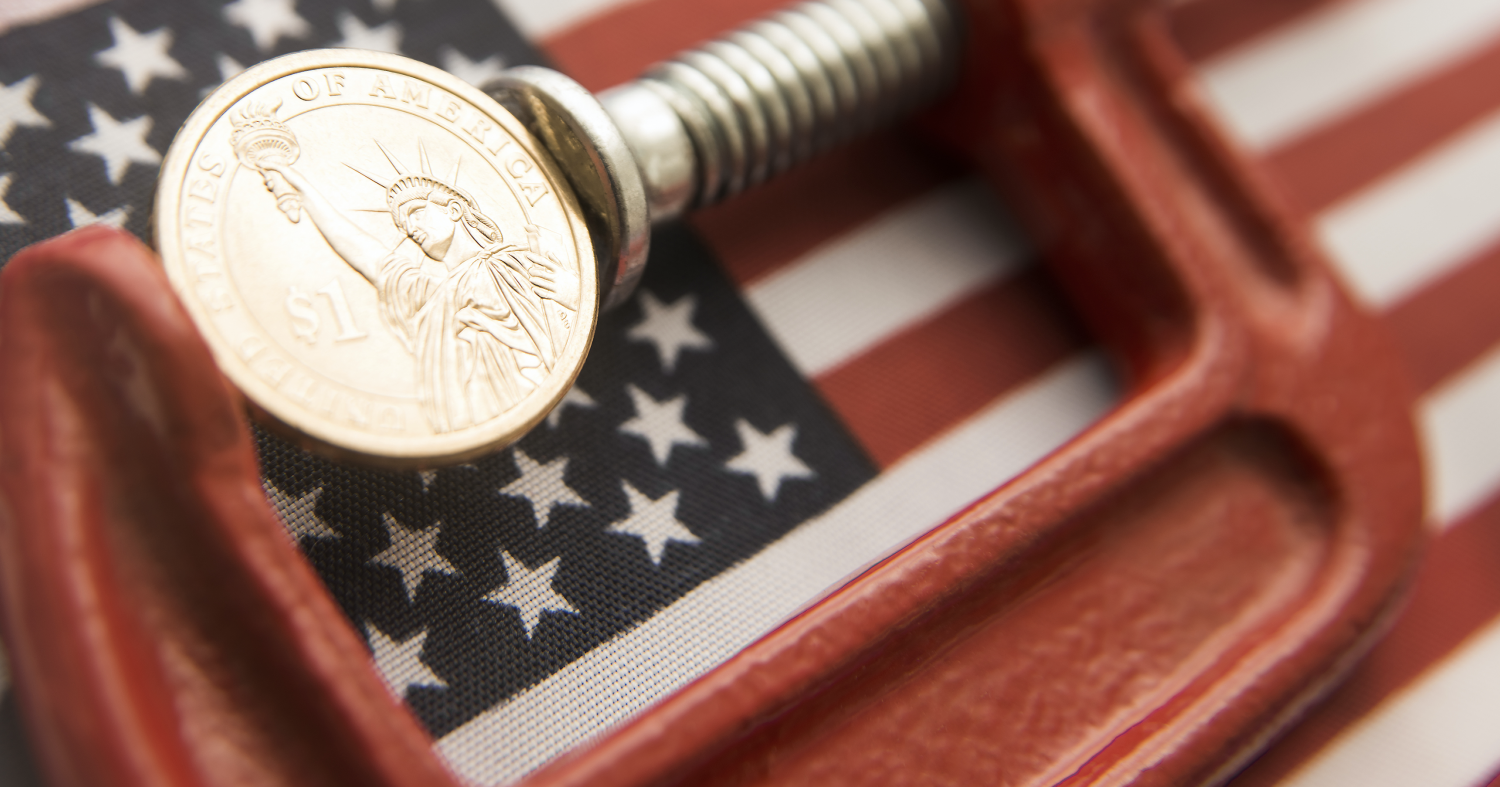 Konstantinos Stylianou is an assistant professor at the University of Leeds School of Law, and a visiting scientist at the Brown University Department of Computer Science.
---
Shortly after Bitcoin SV was delisted from Binance, CoinDesk advisor Michael Casey published an insightful op-ed discussing whether the delisting amounted to censorship (it doesn't), whether exchanges should be held to high standards of neutrality (they should) and whether regulation is necessary to achieve this result (it is).
The idea is that because major exchanges play such a crucial role in the industry (Casey claims that "[t]hey are the cryptocurrency industry) they should not be allowed to arbitrarily discriminate between crypto assets — rather they should be regulated to operate as neutral platforms.
But ask any regulation expert and they will tell you that, absent Goldilocks conditions (hold that thought), neutrality is neither the natural state of markets, nor the natural instinct of regulators.
If that's the case, regulation of the kind that would have saved Bitcoin SV and of the kind Casey advocates for – while possible – might not quite be around the corner.
Neutrality is rare and regulation even rarer
That neutrality is not the natural state of markets, we've known for a while.
It is hard to notice when there is an abundance of choice and people get what they want, but when there is too little of something, the owner of that bottleneck resource often becomes partial and does not treat everyone the same.
When the first telephone networks were rolled out, they suppressed devices and services from competitors and even arbitrarily refused call service. Microsoft saw Netscape as a threat and sabotaged it. Apple and AT&T similarly blocked Skype in the early days of the iPhone. There are countless other examples of platforms disfavoring complements or customers.
Were regulators called in to save the day in all these cases? They were indeed. Telephone networks were designated as common carriers, which came with the obligation to provide non-discriminatory service; Microsoft was forced by antitrust regulators to abandon the practices that squeezed Netscape out of the market; and Apple and AT&T dropped their restrictions against Skype after the Federal Communications Commission threatened them with net neutrality action.
It may seem that regulation came to the rescue whenever necessary to restore neutrality. But the truth is that despite occasional corrections, neutrality still remains the exception in the market and in regulatory action.
Part of the reason is that the law actually acknowledges that non-neutrality is not all that bad. The ability to deviate from uniform practice is what allows companies to differentiate themselves in the market. Not all grocery stores carry the same products, neither do they all place them in the exact same shelf, and this helps consumers and producers address diversified needs.
Even extreme differentiation, like exclusive agreements that make a business proposition unique in the market, can be good. For example, Nintendo's exclusive console agreements helped bootstrap an entire industry by tying popular games to Nintendo's consoles thereby increasing competition.
It is not that this kind of discriminatory practices have no downsides. Far from it. But it is also a standard assumption in modern market-driven economies is that regulation distorts markets too, and therefore, the enactment of rules requires proof that, left alone, the market would perform demonstrably worse.
In the mind of a regulator
To decide whether Binance, or any exchange for that matter, should be neutral and not discriminate against crypto assets (be it cryptocurrencies, crypto derivatives or other), regulators would consider a number of factors.
Power

The most decisive factor to regulate is sustained monopoly power or dominance in the market.
Regulators usually impose neutrality on platforms because users and/or complements (read: cryptocurrencies) can't or realistically won't turn to alternative platforms, which would allow the dominant platform to exploit them.
If Binance were a monopoly exchange, then delisting a cryptocurrency would result in driving it out of the market. Or, if the cost of switching from Binance to another exchange was prohibitively high, then, similarly, Binance users and listed cryptocurrencies would be trapped by Binance's choices.
But neither of those conditions are true here. There are numerous exchanges on which Bitcoin SV can be traded, and signing up with Binance does not preclude users from trading on other exchanges too. In other words, both Bitcoin SV and users multi-home.
In that sense, Bitcoin SV is not in the same position as companies listed on NYSE or Nasdaq, because by and large, companies are listed on only one exchange, and delisting them would mean that they cease to be publicly traded.
Harm and market distortion

Regardless of power, would decisions such as Binance's delisting of Bitcoin SV undermine important public interest goals such as market stability and efficiency, consumer and investor protection, and capital formation?
Regulation is more likely if the problematic conduct threatens harm to public interest goals, is frequent, and has long-lasting effects without second-best alternatives being able to contain them.
At the moment, the picture is still fluid. For one thing, regulators still grapple with the question of whether crypto assets even form part of financial markets. If they do not, then there would be no legal basis to subject exchanges to financial regulation.
Assuming that they do, the frequency of the problematic conduct matters too. Crypto delisting is not unheard of but it is not exactly common either. There is no exact formula to calculate a threshold. In the case of network neutrality rules, fewer than five instances were enough to set the regulatory process in motion, whereas for privacy, numerous and repeated instances by tech giants have not resulted in regulation yet.
We also don't know the extent of the harm of delisting. When the trading of conventional securities is suspended, they effectively disappear from the market, perhaps permanently. On the other hand, despite Bitcoin SV's delisting from Binance, it still traded on another seven exchanges.
To be sure, Bitcoin SV's price suffered significantly upon the announcement of the delisting on April 15 (from $73 on April 14 to $55 on April 15), and the effects to its medium-long term liquidity and reputation are yet to be accounted for (likely bleak).
This, in turn, can have severe consequences for investors' financial situation.
But regulation is concerned with broad effects, not individual actors. The key lies less in the fate of Bitcoin SV specifically, and more in the effect of the practice of delisting in the overall stability of the market. It is a very different situation if delisting is regarded as a normal business practice whose risk is acceptably assumed by investors, and if delisting is regarded as serving no other purpose but to manipulate the market or to defraud investors. Only the latter could invite regulation.
Information inadequacies

The market can only work efficiently if all parties are sufficiently well informed to evaluate their options.
If investors had perfect information, then their reactions to Bitcoin SV's delisting would reflect their up-to-date assessment, and there would be no need for regulation to protect them from anything. Any price, reputation and liquidity fluctuations would correspond to investors' full and accurate beliefs and manipulation by Binance would be impossible.
This is clearly not the case here or in any other market. Perfect information is one of the most unrealistic assumptions of neoclassical economics in modern economies.
But the obvious solution to information inadequacies is more information and more transparency, not neutrality. The difference is that transparency enables actors to make a (presumably better) choice, whereas neutrality is a choice itself: it mandates a specific treatment (i.e. non-discrimination).
Regulators would normally want to start with the least onerous measure (transparency). If it is not effective, they can escalate to neutrality. If still ineffective, they may even dictate the rules of listing and delisting themselves.
Unequal bargaining power and anticompetitive conduct
The main idea behind non-regulated competitive markets is that actors behave well because market forces discipline them. If, however, the competitive forces exercised by competitors (other exchanges), complements (cryptoassets) or customers (investors) are weak, market players (exchanges) are unconstrained to act in ways that harm others.
Think about how much more difficult it would be for an exchange to delist Bitcoin with its much higher market capitalization, velocity and liquidity compared to Bitcoin SV.
Evidently, Bitcoin is more valuable to exchanges and therefore the constraints around how exchanges treat it are tighter. In reality, the majority of cryptocurrencies are nowhere near as important as Bitcoin, and the fact that they are not backed by unified institutional actors further diminishes their bargaining power.
Large investors could have a similar constraining effect, since exchanges would not want to lose investors who can generate large volumes.
For this to work it would mean that cryptocurrency ownership is concentrated in large investors (there is evidence in that direction, for example 42 percent of Bitcoin is owned by the top 0.01 of addresses), but also that these investors are actually active and that churn is high or at least plausible.
Politics, politics, politics
The factors listed above leave out one important aspect of regulation: the fact that, ultimately, it is a political game, not an academic exercise. If politics favor regulation then that's the most likely outcome regardless of how the factors listed above weigh in. We even have a fancy name for it: New Institutionalism.
As a function of the executive branch, regulation is subject to political pressure and revolves around interest groups. Nascent immature markets, such as that of cryptoassets, are usually captured by the interests of the existing regulatory authority and those of the public.
They are captured by the existing authority (in the US, this is the SEC) because they are already in the game and by extending their reach they justify their existence. Widened reach and heightened activity entitles them to more funding and higher rating. Just look at how everyone speaks of the European Commission as the global antitrust and privacy enforcer after having gone after Google and the like.
Nascent markets are also more likely to be regulated in the name of the public interest both because people are generally more vulnerable in new market contexts, and because industry interests have not developed lobbying capacity yet. This leaves the field clear to side with the public which is generally seen as the weaker side.
A few industry associations are already present in blockchain markets (EEA, PTDL, ISDA) but none seems to represent the collective interests of exchanges. On the contrary, regulatory interest and grassroots support for crypto assets seem stronger.
In the end, it is usually not a question of whether a market segment will be regulated or not; rather a question of how it will be regulated.
Coin in vice via Shutterstock
Why You Should Choose An AR-15 For Your Home Defense – "Stopping Power"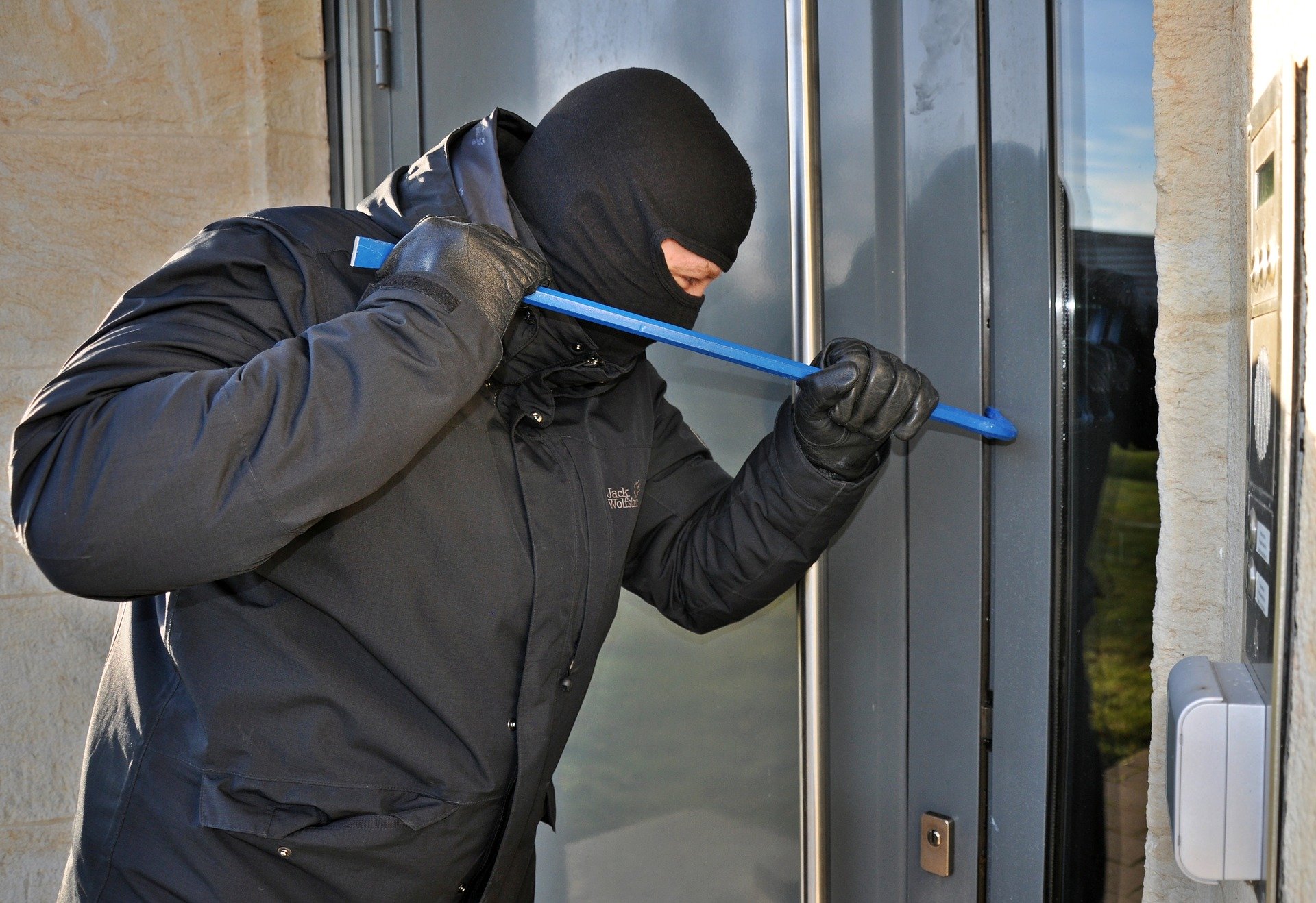 Choosing a reliable home defense tool is no small feat. In this article we are going to go over a little bit about the stopping power between three famous subjects of interest when it comes to home defense. An AR-15 Rifle, Handgun, & Shotgun. Handguns are rather weak in comparison to rifles and shotguns, also should you remove all of the hype and drama, what they really do is make holes.

An attacker may not stop until enough holes are created to create blood pressure reduction or until some thing structural or"electric" is sufficiently damaged.
Do some folks cease their malicious activity after being shot once? Sure. Do others continue to struggle after absorbing pistol, rifle, and shotgun rounds? Sure. There are also many factors at play to forecast what's going to stop a determined aggressor. With that being said, the probability of a quick stop and drop from a round varies mathematically for ARs, handguns, and shotguns.
AR Rifle Round Damage

ARs shoot mild and fast bullets and rely upon velocity to incapacitate. When there are not any guarantees, a small and light bullet moving close to 3,000 feet per minute tends to inflict more fight-stopping damage than a heftier handgun bullet travel in the 1,000 feet per second range. Studies have proven approximate one-shot stop speeds at approximately 60 per cent – near double that of handguns. Mathematically, a normal 55-grain AR bullet delivers about 1,200 foot-pounds of energy. Hold this thought for a hot second.
Find a reliable AR-15 lower receiver for sale here.
Handgun Round Impact

Based upon caliber, single-shot quit prices are from the 30 to 40 per cent range, and generally it requires two point something rounds to incapacitate according to average historical data. Require"average" info for what it is worth — your possible situation might or might not be"average." About energy, handguns provide 400 foot-pounds of electricity, give or take based on grade.
Shotgun Round Impact

Much like rifles, shotguns often have far better one-shot prevent documents. From limited historical study, shotguns strategy 70 percent success for single-shot ceases. A 12-gauge shotgun load will deliver 2,500 foot-pounds of energy, over six times that of an ordinary handgun.
Having considered the numbers most people will agree that if you were suddenly in a situation to protect your life and even that of your families an AR-15 would be your bread and butter. It's mildly aggressive 1,200 ft/lb of energy and extensively controllable recoil make it a swift and efficient intruder stopper. If you're looking to lock and load be sure to check out Ormond Arms here you can find products from a magpul site to an AR 15 lower receiver for sale.
The Importance of Eating The Vegetables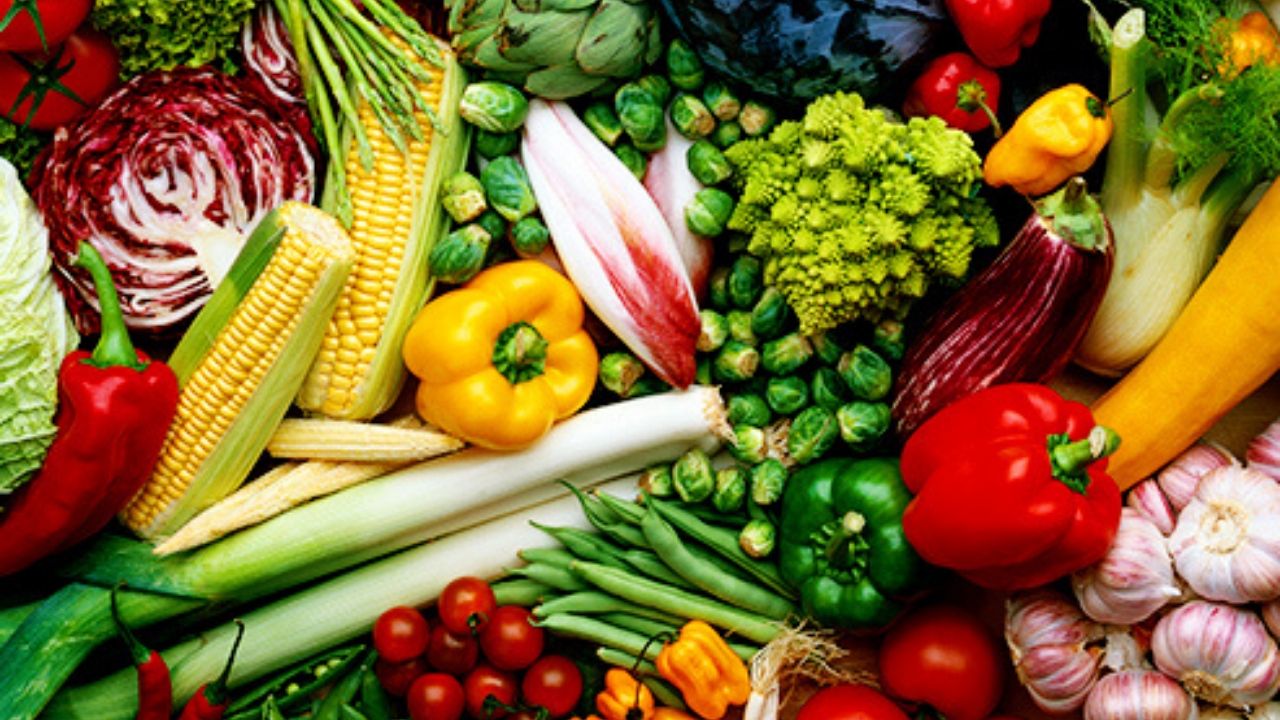 Welcome to our "Eat More Vegetables" issue. The idea is simple. We want to inspire you to love produce. How? Delicious recipes! Some of my favorites from this issue: the zucchini rollatini with smoked mozzarella (yum!), the fennel broiled with Farm and Judith Fertig's grilled beets with raspberry-thyme sauce. And then there's the Israeli story focused on the first meal of the day, jammed with—you guessed it—vegetables. If I could, I'd munch the crispy artichokes over labneh every single morning and follow it up with a sabich, an Israeli pita sandwich with roasted eggplant and piles of fresh parsley. I promise, you are about to eat very well!
This is our fourth year riffing on this "eat more vegetables" theme. To me it's fun! (Though my view is admittedly a little warped. I lust for all produce!) We also do this annual issue because it's anobvious way to help all of us eat a little healthier. But the past few weeks I started wondering, is it really so obvious? Yes, at the moment, more than half of Americans say they want to consume more vegetables. And simultaneously, going plant-based only, aka vegan, is gaining steam like never before.
But as these plant-power trends keep growing, the contradictory rumble of alarming ideas about the danger of vegetables keeps breaking through. Just as we were wrapping up these pages, two separate people brought up the book The Plant Paradox, in which the author warns that vegetables contain unsafe compounds called lectins that are making us sick. One asked if I thought the concept was bunk and the other told me that he'd read it and found out kidney beans were likely poison! The next day I got an email from my gym suggesting I do a nutrition challenge. I would log what I ate and get deductions for, among other things, beans of any sort and the poor maligned potato. That afternoon, I got a call from a writer telling me that he had gone vegan the week before and was planning to eat that way for an entire year. The purpose: he wanted to see if a 100% plant-based diet could improve his cholesterol enough that he wouldn't need to start popping statins. So which is it? Are plants the enemy or the savior?
Also Read: How to Stay Healthy from Head to Toe
These conversations were reminders that nutrition can be confusing. In this digital age it's hard to know which ideas are backed by solid science and which are sketchy at best, dangerous at worst. This is in part why we asked investigative journalist Patrick Clinton to write about whether the vegan diet is the healthiest possible way to eat. To get to the punch line: yes, it's pretty clear, according to a preponderance of studies, that if not the single healthiest diet, it's among the healthiest, when done right. But Clinton's piece also brings up some of the over-the top claims being tossed around by some vegan-advocacy organizations, such as "eating an egg a day equals smoking 5 cigarettes a day." Clinton helps put these alarmist theories in perspective.
Since we are doing an entire issue trying to get you to eat a more veg-focused diet, you can guess where Eating Well lands on the question of whether we should be worried about eating plants. Nope! We're not. But where are we on the question of whether we should all go 100% vegan? We're not there, either. We love it all. We believe in pleasure… pleasure mixed with a dose of balance and good sense!
Bonus: Behind the Emerald Curtain
Green juice isn't a new concept, but drinking straight-up celery in the name of better health? We look at the science.
MEET THE LATEST MIRACLE CURE GONE VIRAL.
Proponents say slugging entire glasses of juiced celery lowers blood sugar, blood pressure and cholesterol, improves digestion and fends off inflammation, anxiety and even certain cancers. (And this is the abridged list of claims.) But what makes celery juice so special?
The most popular explanation for its purported healing powers is that celery contains a cluster of sodium believed to strengthen the electrical impulses between neurons, improving brain function; to increase stomach acid, aiding digestion; and to break down the cell membrane of pathogens, destroying them on contact. And the only way to get a big-enough dose is to drink an entire head of celery.
Also Read: 8 Keys to Set Health Goals and Achieve Them
The problem: No data supports that this sodium cluster exists, let alone has any benefits. "This is snake-oit salesmanship of the worst kind," says Rachete Pojednic.
Ph.D., Ed.M., an assistant professor of nutrition at Simmons University. She adds that there's also no reason to think sipping celery is healthier than crunching it whole. We love celery-it is a vegetable-but juicing it strips out the fiber.
Some evidence suggests that compounds like anti-oxjdants and phytochemicals in celery may tower blood sugar and cholesterol-in theory. The science has been conducted in petri dishes and rodents and is far too early to apply to humans. And, in excess, it could cause skin reactions or interact with prescriptions.
Is Vegan Really thee Healthiest Diet?
Some of the things you read about this plant-based diet would have you believe that the omnivores among us are doomed to extinction (or at least disease). So before we start Eating-well and all, let's separate the solid science from the hype.
One of the most important forces reshaping the American diet is the quest for a magic bullet: a d simple all-powerful something that we can X eat (or avoid) to find ourselves instantly slim, healthy, beautiful and wise. Kale, ' acai, alkaline water, gluten-free, anything— we're ready to believe.
Lately, veganism—avoiding all animal products, including eggs, dairy and honey—is the bullet of choice among the glamorous. Gwyneth Paltrow, the celebrity health queen, is unsurprisingly vegan. So's Venus Williams. And Beyonce has periodically cut out animal products in preparation for concerts to give her more energy, and urged her Instagram followers to do the same.
But some advocates are spouting "facts" about veganism and health: They declare that the World Health Organization (WHO) said eating meat is as carcinogenic as smoking. (It isn't, and the WHO didn't.) Or that eating an egg a day contributes as much to cardiac disease as smoking five cigarettes a day. (Totally overblown.) These claims paint a portrait ofveganism as the only truly healthy diet, and that anything else as just slow poison.
OK, but is veganism really the dietary be-all and end-all? Look into the individual claims and you're likely to come away confused. Some research (well, the single paper that I was able to find) links eggs to increased arterial plaque. But others, including one gigantic Chinese research .
Project, suggest that eggs may reduce heart disease risk. Science as a whole does a good job of figuring out the world. Individual studies, however, are often wrong-as much as 40 percent of the time. If you want to know what science says about a huge multifaceted question like diet and health, you have to look at a lot of science.
So what does a lot of science say about veganism?
Before we answer, let's stop and acknowledge a couple of things: First, health isn't the only, or even the primary, reason to go vegan. Ethical and environmental concerns are enough on their own to make someone choose the plant-based path. Two topics deserving of their own articles, so we won't get into them here.
Second, eating vegan doesn't automatically mean you're eating well. Nutter Butters are vegan. Not to mention unfrosted Pop Tarts. And even a junk-free vegan diet raises health concerns.
The healthiest thing you can consume is good information.
With new trendy diets emerging all the time, it's hard to know what information is real and what is fluff. That's why our eCornell-affiliated Plant-Based Nutrition Certificate program is so valuable.
We aren't selling a diet; we're sharing scientifically based insights to help people better understand nutrition and take full control of their lives.
Take your Debt, roll it into one monthly payment- Done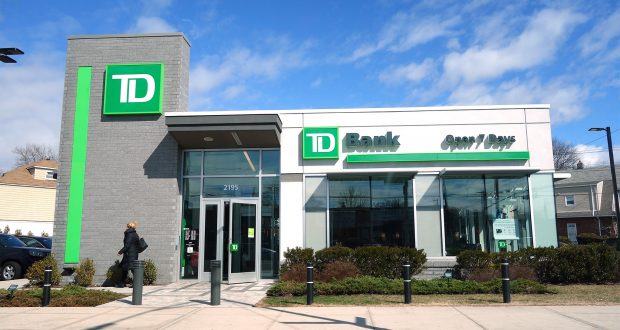 TD Express Loan – the simple way to consolidate high-interest debt. And, the great news is, you've been prescreened for an exclusive unsecured personal loan with low fixed rates between 6.99% and 18.99% APR through TD Bank. This includes a 0.25% rate discount-which you'll get by making automatic payments from your TD Bank personal checking or savings account.
TD Bank likes to keep things simple.
Finances made easy in one smart loan – fewer processing steps means quicker approval
Make debt manageable – consolidate into one fixed monthly payment with a shorter payoff schedule
Get funds in a flash – money may be available within
48 hours – After you apply and are approved
No hassles, just a helping hand.
Sometimes, we all need a boost – get one from the bank you already know and love
Cut the hassle with no origination or application fees
Legendary service – you expect it, we've still got it
Simplify your finances with a TD Express Loan.
Access Funds in as Little as 48 Hours
No Origination Fee
Low Fixed Rate
How much can you lend from TD Bank?
TD Express Loans are available in amounts from $2,000 to $25,000. Our standard personal loans are also available in amounts between $25.001 and $50,000.
What can I use my Bank loan for?
The TD Express Loan is a smart choice for debt consolidation. You can also use the funds for large expenses, home repair or almost anything else that comes your way.
Fewer bills is cause for celebration.
Get approved for loan from TD to consolidate your debt in as little as 48 hours.
Go ahead and compare your options side by side. We think you'll agree that a TD Express Loan is the smarter choice for paying off your debt and getting your finances back in shape.
Also Read: Tips to Help You Manage Your TD Bank Account