What a Bitcoin 'Reorg' Is and What Binance Has to Do With It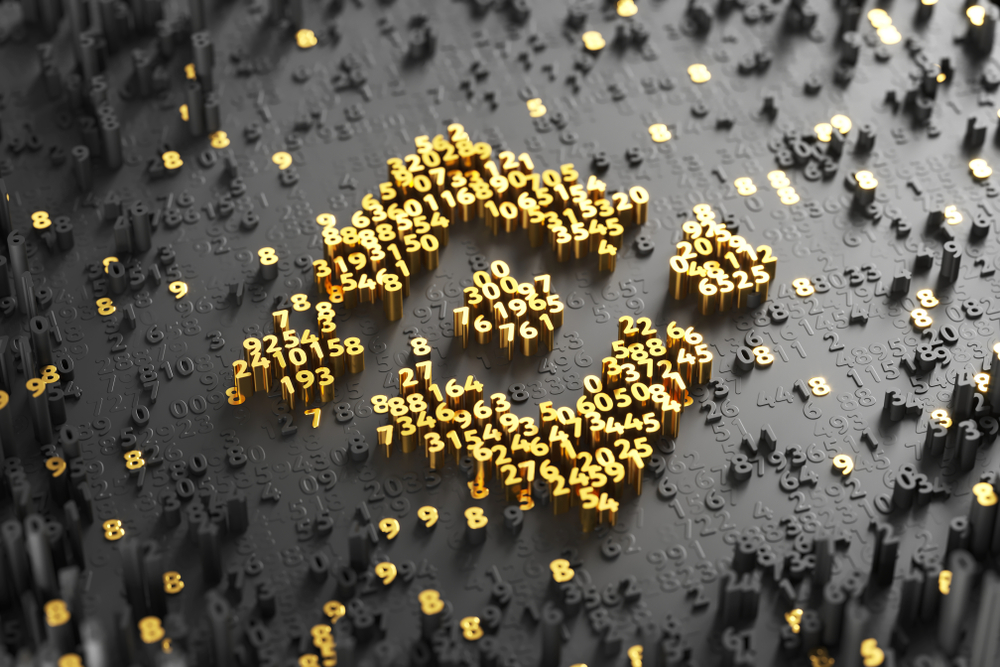 What started with a single tweet quickly turned into an escalating debate Wednesday when the CEO of one of the world's largest cryptocurrency exchanges appeared to entertain the idea of encouraging revisions to the bitcoin blockchain.
Following Wednesday's revelation that crypto exchange Binance was robbed of 7,000 BTC (worth about $40 million), a proposal was floated to conduct a transaction "reorg" on the bitcoin blockchain, sparking a fiery debate and community uproar.
The idea was suggested a few hours after the world's largest crypto exchange by volume was hacked when developer Jeremy Rubin, who has worked on bitcoin and Stellar's core code, tweeted to the founder and CEO of Binance:
"[Changpeng Zhao] if you reveal your private keys for the hacked coins… you can decentralized-ly at zero cost to you coordinate a reorg to undo the theft."
Rubin essentially suggested that by getting a majority of miners onboard, the transaction history could be adjusted so that the funds are instead broken up and sent to them instead. This "reorganization" would come at some cost, but it would prevent the 7,000 BTC from staying in the hands of the hackers. Further, it wouldn't have constituted a pure rollback, or a reversal of the transaction history writ-large.
The idea was subsequently raised during an ask-me-anything session held by Binance CEO Changpeng Zhao, sparking a round of speculation that ended with Zhao ultimately dismissing the idea.
As the tweet caught attention, the conversation quickly boiled over given the topic of discussion – there have been very few changes to the bitcoin blockchain's transaction history in its 10 years of operation, as doing so has been reserved for dire emergencies in which there may be critical consensus failures.
"To clarify, the proposal by [Rubin] and [James Prestwich] is to construct a [transaction] that would keep all other transactions and just distribute the hacker coins to miners," tweeted Zhou. "It's not: a rollback of any transaction, nor is it reverting funds back to Binance."
The proposal caused an uproar on social media. As developer Udi Wertheimer tweeted in response:
"The idea that this rollback of days would even be practical at all for anyone involved is insane. A day of mining costs 1800 BTC. Rolling back four days costs more than the hack itself."
Others seemed to agree that the sheer financial incentives for such a feat would simply be infeasible.
"The losses are still at a minimum [7,250] BTC," wrote developer Jimmy Song about rough costs for Binance to sufficiently incentivize miners to rewrite part of the transaction history of the bitcoin network.
At the same time, infeasibility and impossibility are two separate matters. When explaining why Binance would ultimately not be pursuing a chain reorganization or "reorg" as suggested by Rubin, Zhou listed four separate reasons none of which had anything to do with the monetary cost.
"1. We may damage credibility of BTC. 2. We may cause a split in both the bitcoin network and community…3. The hackers did demonstrate certain weak points in our design and user confusion that was not obvious before. 4. While it was a very expensive lesson for us, it is nevertheless a lesson," listed Zhou on Twitter.
Zhou's reasoning highlighted a key concern many have voiced in the past when it comes to blockchain immutability not just on bitcoin but all proof-of-work (PoW) blockchains.
A thought experiment?
"If you bribe 51 percent of the miners, they will change the ledger for you. [This] tells you just how little irreversibility there is in PoW coins," tweeted Cornell University professor and researcher in blockchain consensus protocols Emin Gün Sirer.
A 51% attack on the blockchain network is not a new attack vector for PoW blockchains. However, as highlighted by Gün Sirer, it's also not really an attack vector. On very special instances, the majority of self-interested miners on PoW blockchains have voluntarily agreed to alter a transaction history to undo critical situations.
While the situation isn't entirely the same, in the past, blockchain networks have seen their histories altered in the wake of critical moments. This happened on the ethereum blockchain back in 2016 when over $60 million worth of coins were siphoned off from the now-defunct smart contract The DAO. It also happened on the vericoin blockchain back in 2014 after $8 million worth of coins were hacked.
While controversial, both decisions were supported by the primary developer community who launched system-wide upgrades or hard forks to enable otherwise infeasible amendments to the blockchain transaction history.
Yet those choices weren't without their repercussions; the resulting ethereum fork resulted in two distinct chains, ethereum and ethereum classic, respectively.
A resounding no
Still, many in the bitcoin community took to social media to deride the idea as both infeasible as well against the philosophical underpinnings of the technology.
In Binance's particular case, prominent members of the bitcoin community point out that bitcoin being the world's largest blockchain is a particularly unique case with a reputation to uphold.
"Talk of forking or reorganizing the blockchain is close to heresy," tweeted billionaire bitcoin investor Michael Novogratz. "When the ethereum community did it the project was like 5 months old. A baby. Bitcoin now has $100bn market cap and is a legitimate store of wealth."
It would also be unfair according to Adam Back – CEO of bitcoin development startup Blockstream – given that the latest Binance hack is nowhere near as severe as previous hacks suffered on the bitcoin blockchain.
"A Bitcoin reorg is just not happening, and I doubt any Bitcoin industry, miners nor developers considered it either. Recall 2014 $473mil, 2016 bitfinex hack $72mil, 2019 binance $40mil etc. #NotHappening," tweeted Back.
Binance image via Shutterstock
Why You Should Choose An AR-15 For Your Home Defense – "Stopping Power"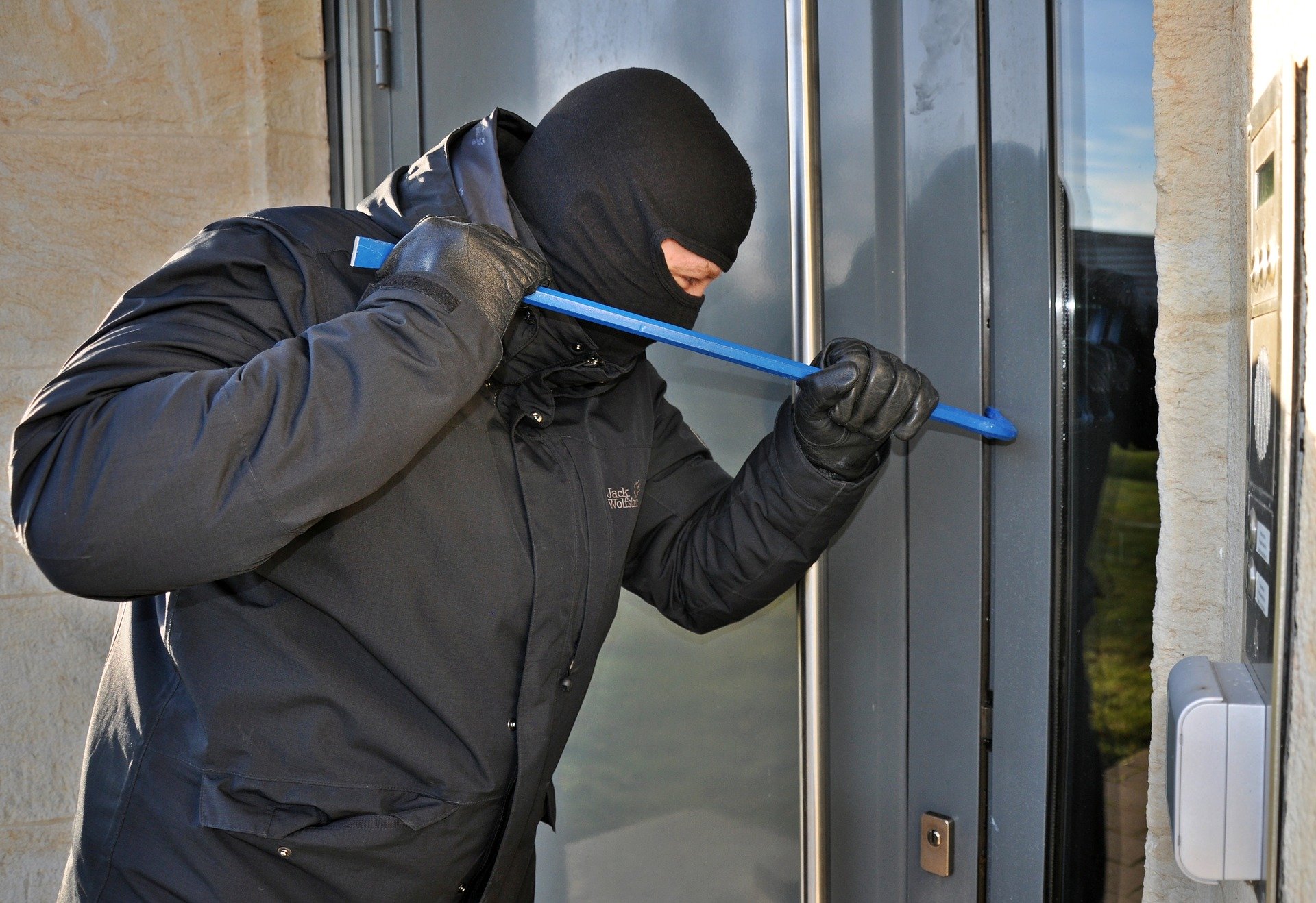 Choosing a reliable home defense tool is no small feat. In this article we are going to go over a little bit about the stopping power between three famous subjects of interest when it comes to home defense. An AR-15 Rifle, Handgun, & Shotgun. Handguns are rather weak in comparison to rifles and shotguns, also should you remove all of the hype and drama, what they really do is make holes.

An attacker may not stop until enough holes are created to create blood pressure reduction or until some thing structural or"electric" is sufficiently damaged.
Do some folks cease their malicious activity after being shot once? Sure. Do others continue to struggle after absorbing pistol, rifle, and shotgun rounds? Sure. There are also many factors at play to forecast what's going to stop a determined aggressor. With that being said, the probability of a quick stop and drop from a round varies mathematically for ARs, handguns, and shotguns.
AR Rifle Round Damage

ARs shoot mild and fast bullets and rely upon velocity to incapacitate. When there are not any guarantees, a small and light bullet moving close to 3,000 feet per minute tends to inflict more fight-stopping damage than a heftier handgun bullet travel in the 1,000 feet per second range. Studies have proven approximate one-shot stop speeds at approximately 60 per cent – near double that of handguns. Mathematically, a normal 55-grain AR bullet delivers about 1,200 foot-pounds of energy. Hold this thought for a hot second.
Find a reliable AR-15 lower receiver for sale here.
Handgun Round Impact

Based upon caliber, single-shot quit prices are from the 30 to 40 per cent range, and generally it requires two point something rounds to incapacitate according to average historical data. Require"average" info for what it is worth — your possible situation might or might not be"average." About energy, handguns provide 400 foot-pounds of electricity, give or take based on grade.
Shotgun Round Impact

Much like rifles, shotguns often have far better one-shot prevent documents. From limited historical study, shotguns strategy 70 percent success for single-shot ceases. A 12-gauge shotgun load will deliver 2,500 foot-pounds of energy, over six times that of an ordinary handgun.
Having considered the numbers most people will agree that if you were suddenly in a situation to protect your life and even that of your families an AR-15 would be your bread and butter. It's mildly aggressive 1,200 ft/lb of energy and extensively controllable recoil make it a swift and efficient intruder stopper. If you're looking to lock and load be sure to check out Ormond Arms here you can find products from a magpul site to an AR 15 lower receiver for sale.
The Importance of Eating The Vegetables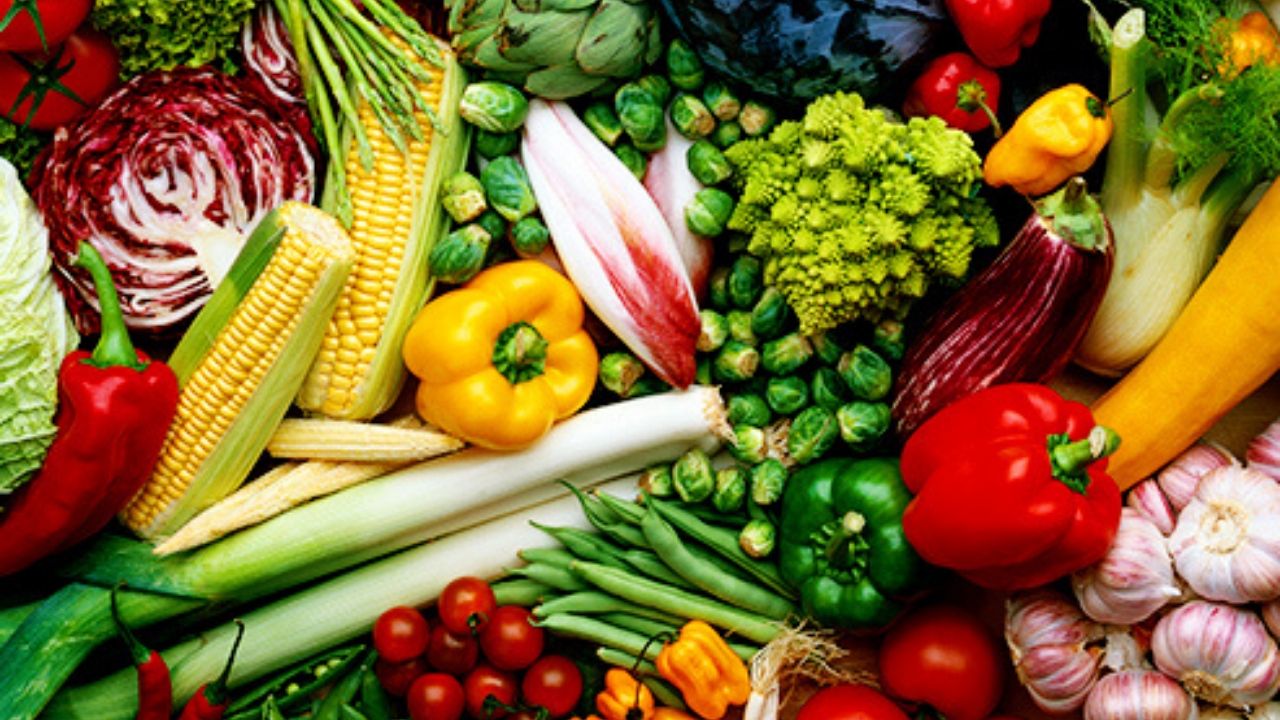 Welcome to our "Eat More Vegetables" issue. The idea is simple. We want to inspire you to love produce. How? Delicious recipes! Some of my favorites from this issue: the zucchini rollatini with smoked mozzarella (yum!), the fennel broiled with Farm and Judith Fertig's grilled beets with raspberry-thyme sauce. And then there's the Israeli story focused on the first meal of the day, jammed with—you guessed it—vegetables. If I could, I'd munch the crispy artichokes over labneh every single morning and follow it up with a sabich, an Israeli pita sandwich with roasted eggplant and piles of fresh parsley. I promise, you are about to eat very well!
This is our fourth year riffing on this "eat more vegetables" theme. To me it's fun! (Though my view is admittedly a little warped. I lust for all produce!) We also do this annual issue because it's anobvious way to help all of us eat a little healthier. But the past few weeks I started wondering, is it really so obvious? Yes, at the moment, more than half of Americans say they want to consume more vegetables. And simultaneously, going plant-based only, aka vegan, is gaining steam like never before.
But as these plant-power trends keep growing, the contradictory rumble of alarming ideas about the danger of vegetables keeps breaking through. Just as we were wrapping up these pages, two separate people brought up the book The Plant Paradox, in which the author warns that vegetables contain unsafe compounds called lectins that are making us sick. One asked if I thought the concept was bunk and the other told me that he'd read it and found out kidney beans were likely poison! The next day I got an email from my gym suggesting I do a nutrition challenge. I would log what I ate and get deductions for, among other things, beans of any sort and the poor maligned potato. That afternoon, I got a call from a writer telling me that he had gone vegan the week before and was planning to eat that way for an entire year. The purpose: he wanted to see if a 100% plant-based diet could improve his cholesterol enough that he wouldn't need to start popping statins. So which is it? Are plants the enemy or the savior?
Also Read: How to Stay Healthy from Head to Toe
These conversations were reminders that nutrition can be confusing. In this digital age it's hard to know which ideas are backed by solid science and which are sketchy at best, dangerous at worst. This is in part why we asked investigative journalist Patrick Clinton to write about whether the vegan diet is the healthiest possible way to eat. To get to the punch line: yes, it's pretty clear, according to a preponderance of studies, that if not the single healthiest diet, it's among the healthiest, when done right. But Clinton's piece also brings up some of the over-the top claims being tossed around by some vegan-advocacy organizations, such as "eating an egg a day equals smoking 5 cigarettes a day." Clinton helps put these alarmist theories in perspective.
Since we are doing an entire issue trying to get you to eat a more veg-focused diet, you can guess where Eating Well lands on the question of whether we should be worried about eating plants. Nope! We're not. But where are we on the question of whether we should all go 100% vegan? We're not there, either. We love it all. We believe in pleasure… pleasure mixed with a dose of balance and good sense!
Bonus: Behind the Emerald Curtain
Green juice isn't a new concept, but drinking straight-up celery in the name of better health? We look at the science.
MEET THE LATEST MIRACLE CURE GONE VIRAL.
Proponents say slugging entire glasses of juiced celery lowers blood sugar, blood pressure and cholesterol, improves digestion and fends off inflammation, anxiety and even certain cancers. (And this is the abridged list of claims.) But what makes celery juice so special?
The most popular explanation for its purported healing powers is that celery contains a cluster of sodium believed to strengthen the electrical impulses between neurons, improving brain function; to increase stomach acid, aiding digestion; and to break down the cell membrane of pathogens, destroying them on contact. And the only way to get a big-enough dose is to drink an entire head of celery.
Also Read: 8 Keys to Set Health Goals and Achieve Them
The problem: No data supports that this sodium cluster exists, let alone has any benefits. "This is snake-oit salesmanship of the worst kind," says Rachete Pojednic.
Ph.D., Ed.M., an assistant professor of nutrition at Simmons University. She adds that there's also no reason to think sipping celery is healthier than crunching it whole. We love celery-it is a vegetable-but juicing it strips out the fiber.
Some evidence suggests that compounds like anti-oxjdants and phytochemicals in celery may tower blood sugar and cholesterol-in theory. The science has been conducted in petri dishes and rodents and is far too early to apply to humans. And, in excess, it could cause skin reactions or interact with prescriptions.
Is Vegan Really thee Healthiest Diet?
Some of the things you read about this plant-based diet would have you believe that the omnivores among us are doomed to extinction (or at least disease). So before we start Eating-well and all, let's separate the solid science from the hype.
One of the most important forces reshaping the American diet is the quest for a magic bullet: a d simple all-powerful something that we can X eat (or avoid) to find ourselves instantly slim, healthy, beautiful and wise. Kale, ' acai, alkaline water, gluten-free, anything— we're ready to believe.
Lately, veganism—avoiding all animal products, including eggs, dairy and honey—is the bullet of choice among the glamorous. Gwyneth Paltrow, the celebrity health queen, is unsurprisingly vegan. So's Venus Williams. And Beyonce has periodically cut out animal products in preparation for concerts to give her more energy, and urged her Instagram followers to do the same.
But some advocates are spouting "facts" about veganism and health: They declare that the World Health Organization (WHO) said eating meat is as carcinogenic as smoking. (It isn't, and the WHO didn't.) Or that eating an egg a day contributes as much to cardiac disease as smoking five cigarettes a day. (Totally overblown.) These claims paint a portrait ofveganism as the only truly healthy diet, and that anything else as just slow poison.
OK, but is veganism really the dietary be-all and end-all? Look into the individual claims and you're likely to come away confused. Some research (well, the single paper that I was able to find) links eggs to increased arterial plaque. But others, including one gigantic Chinese research .
Project, suggest that eggs may reduce heart disease risk. Science as a whole does a good job of figuring out the world. Individual studies, however, are often wrong-as much as 40 percent of the time. If you want to know what science says about a huge multifaceted question like diet and health, you have to look at a lot of science.
So what does a lot of science say about veganism?
Before we answer, let's stop and acknowledge a couple of things: First, health isn't the only, or even the primary, reason to go vegan. Ethical and environmental concerns are enough on their own to make someone choose the plant-based path. Two topics deserving of their own articles, so we won't get into them here.
Second, eating vegan doesn't automatically mean you're eating well. Nutter Butters are vegan. Not to mention unfrosted Pop Tarts. And even a junk-free vegan diet raises health concerns.
The healthiest thing you can consume is good information.
With new trendy diets emerging all the time, it's hard to know what information is real and what is fluff. That's why our eCornell-affiliated Plant-Based Nutrition Certificate program is so valuable.
We aren't selling a diet; we're sharing scientifically based insights to help people better understand nutrition and take full control of their lives.
Take your Debt, roll it into one monthly payment- Done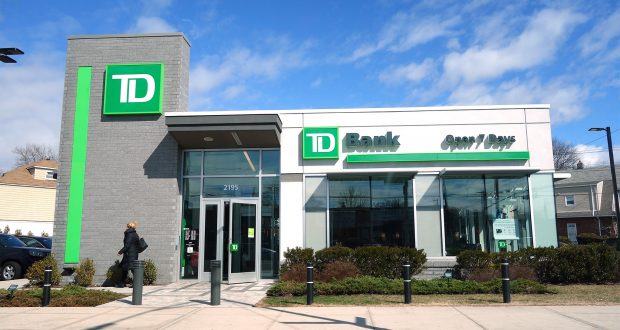 TD Express Loan – the simple way to consolidate high-interest debt. And, the great news is, you've been prescreened for an exclusive unsecured personal loan with low fixed rates between 6.99% and 18.99% APR through TD Bank. This includes a 0.25% rate discount-which you'll get by making automatic payments from your TD Bank personal checking or savings account.
TD Bank likes to keep things simple.
Finances made easy in one smart loan – fewer processing steps means quicker approval
Make debt manageable – consolidate into one fixed monthly payment with a shorter payoff schedule
Get funds in a flash – money may be available within
48 hours – After you apply and are approved
No hassles, just a helping hand.
Sometimes, we all need a boost – get one from the bank you already know and love
Cut the hassle with no origination or application fees
Legendary service – you expect it, we've still got it
Simplify your finances with a TD Express Loan.
Access Funds in as Little as 48 Hours
No Origination Fee
Low Fixed Rate
How much can you lend from TD Bank?
TD Express Loans are available in amounts from $2,000 to $25,000. Our standard personal loans are also available in amounts between $25.001 and $50,000.
What can I use my Bank loan for?
The TD Express Loan is a smart choice for debt consolidation. You can also use the funds for large expenses, home repair or almost anything else that comes your way.
Fewer bills is cause for celebration.
Get approved for loan from TD to consolidate your debt in as little as 48 hours.
Go ahead and compare your options side by side. We think you'll agree that a TD Express Loan is the smarter choice for paying off your debt and getting your finances back in shape.
Also Read: Tips to Help You Manage Your TD Bank Account