Will Fiat-Backed Stablecoins Pass Legal Muster With the SEC and CFTC?
Benjamin Sauter and Jake Chervinsky of Kobre & Kim LLP are litigators and government enforcement defense attorneys who specialize in disputes and investigations related to digital assets. This article is not intended to provide legal advice.
––––––––––
As we enter the second year of this so-called "crypto winter," the stablecoin market is hotter than ever.
In recent months, stablecoins – digital assets pegged to the value of fiat currencies like the U.S. dollar – have exploded in size and variety thanks to high-profile offerings from companies like Circle, Paxos and Gemini. Even traditional banks are joining the action, with JP Morgan recently announcing its own stablecoin-like product called JPM Coin.
Thus far, stablecoins have largely avoided public scrutiny and criticism from agencies like the Securities and Exchange Commission (SEC) and the Commodity Futures Trading Commission (CFTC), which have focused their attention on the many issues arising out of the 2017 initial coin offering bubble instead. Yet, as stablecoins see greater capital inflows and industry adoption, the SEC and CFTC will likely take a harder look at their compliance status.
Unfortunately for stablecoin proponents, agencies like the SEC and CFTC are often quick to assert their jurisdiction over new financial innovations, even if their intervention may not serve the best interests of an emerging industry.
Stablecoins 101
Stablecoins promise many of the same benefits as other cryptocurrencies – like cheap transactions and rapid settlement – without the price volatility typically found in the crypto markets. Through that combination, stablecoins could satisfy the demand for high-quality fiat currencies in parts of the world with limited access to the global financial system, like Iran or Venezuela.
Stablecoins also could be useful for crypto exchanges that want to offer fiat-based trading pairs while reducing their engagement with legacy financial institutions.
To maintain their one-to-one peg with fiat currencies, most stablecoins use either a fiat-collateralized, crypto-collateralized, or algorithmic model. Fiat-collateralized stablecoins are backed by actual fiat currencies held in reserve by the stablecoins' issuers, whereas crypto-collateralized stablecoins are backed by digital assets locked in smart contracts.
Algorithmic stablecoins, by contrast, aren't backed by collateral at all. Instead, they use various mechanisms to expand or contract their circulating supply as necessary to maintain a stable value.
It was this type of stablecoin that apparently caught the SEC's attention last year.
A basis for concern
In April 2018, an algorithmic stablecoin project called Basis made headlines when it raised $133 million from several prominent funds and venture firms. But, only eight months later, Basis shut down unexpectedly and returned its remaining capital to investors. The reason for the shuttering, according to Basis CEO Nader Al-Naji: "We met with the SEC to clarify a lot of our thinking [and] got the impression that we would not be able to avoid securities classification."
It's not hard to see why the SEC might view Basis through the lens of a securities offering.
The Basis protocol was designed to maintain stability by auctioning "bond" and "share" tokens to investors who would profit as long as Basis held its peg. Tokens like these could qualify as "investment contracts" under U.S. law, and thus may fall within the definition of a security. Apparently, the Basis team decided that the regulatory requirements imposed by that classification were too onerous to overcome.
Despite Basis' startling end, there hasn't been much discussion in the crypto industry about how U.S. securities and commodities laws might apply to stablecoins.
In fact, most industry players seem to take for granted that fiat-collateralized stablecoins are safe from regulatory scrutiny. That assumption may prove dangerous.
Stablecoin regulation under federal law
Most dollar-backed stablecoins are created in roughly the same way: purchasers deposit dollars with a stablecoin issuer, and in exchange, the issuer mints and returns an equivalent amount of the stablecoin. The process also works in reverse: stablecoin-holders can send a stablecoin back to its issuer in exchange for an equivalent amount of dollars.
Given how these stablecoins are redeemed, the SEC might characterize them as "demand notes," which are traditionally defined as two-party negotiable instruments obligating a debtor to pay the noteholder at any time upon request.
According to the Supreme Court's 1990 decision in Reves v. Ernst & Young, demand notes are presumed to be securities under Exchange Act Section 3(a)(10) unless an exception or exclusion applies.
For its part, the CFTC might take the position that stablecoins are "swaps" under Commodity Exchange Act Section 1(a)(47)(A). That provision defines swap to include an "option of any kind that is for the purchase or sale, or based on the value, of 1 or more interest or other rates, currencies, commodities, or other financial or economic interests or property of any kind."
Under that definition, the CFTC might characterize stablecoins as options for the purchase of, or based on the value of, fiat currencies.
Of course, individuals and companies dealing with stablecoins will have good arguments as to why the "demand note" and "swap" classifications shouldn't apply. For example, issuers could invoke the Reves court's "family resemblance" test for demand notes, or challenge the CFTC's jurisdiction over retail foreign currency options, depending on the circumstances. The regulators, however, may take a different view.
What could this mean for stablecoins?
If stablecoins are classified as regulated securities or swaps, there could be serious consequences for a large segment of the crypto industry. For example, stablecoin issuers might have to register their offerings and comply with all the ensuing regulatory requirements. Similarly, a company or fund that conducts or facilitates stablecoin transactions might have to register as a broker-dealer.
Plus, the SEC and CFTC aren't the only regulators that may take an interest in stablecoins.
Only time will tell how other state and federal entities, such as the New York Department of Financial Services (NYDFS) or the Financial Crimes Enforcement Network (FinCEN), will approach the regulation of stablecoins, particularly if they're used to evade trade sanctions or other transaction reporting obligations.
For now, it's clear that anyone who issues or uses stablecoins should give considerable thought to their potential risk under U.S. securities and commodities laws.
U.S. Capitol building image via Shutterstock
Snake Safety While Hiking – How to Protect Yourself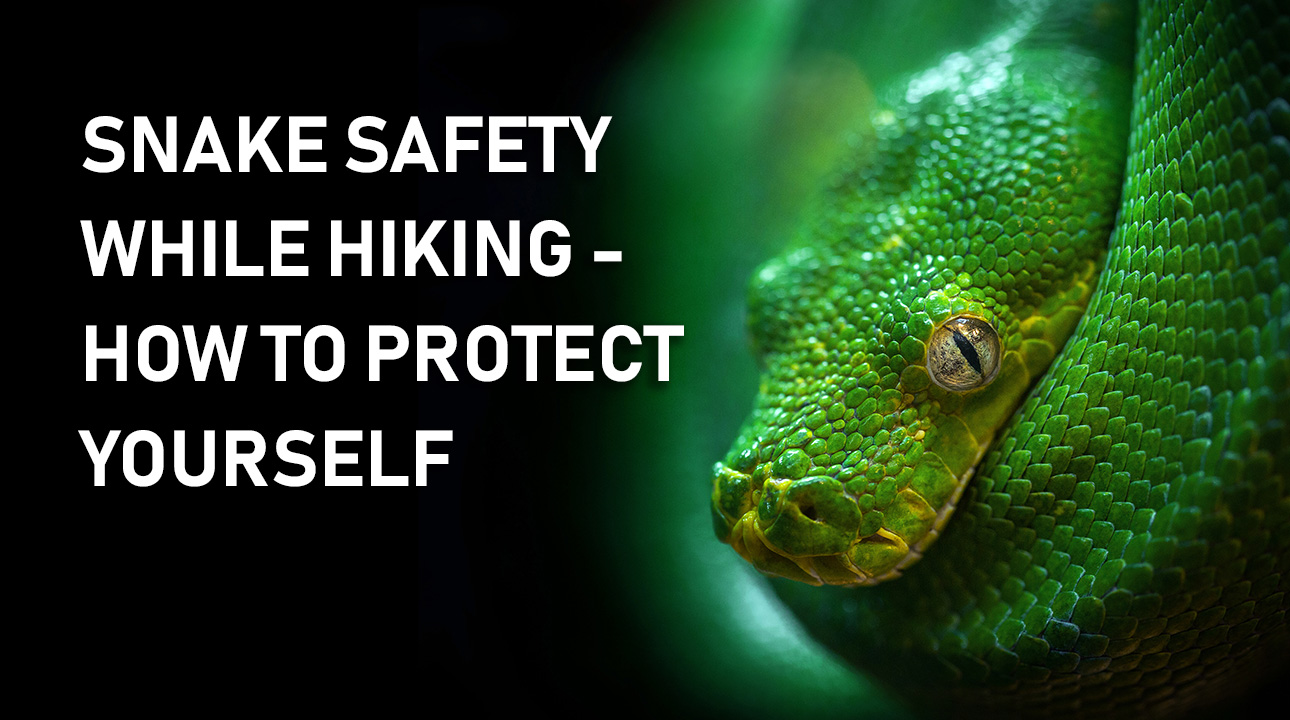 Hiking is a great way to exercise, get out into nature and breathe the clean air and take in an adventure. But when this adventure stops you in your tracks, and it will, if it's a snake, you had better be prepared.
While a snake encounter is highly unlikely, and a snake bite is even more unlikely, there are some things you should know before stepping into those woods.
DIY Research
If you're in unfamiliar territory, especially in certain times of the year, you may want to do your research on what native snake species you may encounter. While there are venomous and nonvenomous kinds of snakes, you'll want to find out what lurks in your neck of the woods. The most common venomous snakes in the United States include coral, water moccasins, copperheads, and rattlesnakes. A park ranger or local guidebooks should easily tell you what to look out for.
Hiking Times Matter
Snakes are cold-blooded animals and seek heat typically during early morning and late evening. During the day, they are typically found under rocks, leaves, and timber trying to seek protection from the midday hottest heat.
If you hear or see a snake, remember, they are just as afraid of you as you are to them. Step away and do not engage to get any closer. They will be set to defend themselves however they see fit to.
Safety Tips For Your Safety:
Give snakes space. 
Allow space between you and the snake. Do not startle it by moving quickly. If the snake doesn't move, give it a few minutes and walk around it slowly. If you must on a narrow path, stomp your feet to get the snake to move. Rule of thumb, stay at least twice the body length away, as striking distance is half its body distance.
Watch where you step in the wild.
Just always be aware of your surroundings and your footing. Snakes are very good at hiding under things, camouflaging them from the naked eye.
Use protective clothing.
Feet, ankles and lower legs are the most bitten areas on the body from a snake. Wearing long pants and having good hiking shoes should always be a prerequisite to a good, safe hike.
Use trekking poles to maneuver overgrown trails.
These come in very handy when you approach an overgrowth area of greenery. You never know what may be in that so using your trekking pole to comb through first is highly recommended. Never poke or prod a snake with anything, especially these poles.
Also Read: 6 Awesome Camping Hacks Explained
If Case Of A Snakebite:
First and foremost, do not panic. Try to determine the species of snake that bit you. If possible, take a picture for identification. If nonvenomous, usually the most that you will need to do is wash the site and put an antiseptic on it. If you have a first aid kit handy, the alcohol wipes would suffice. If in fact a venomous bite, do not make a tourniquet or try to suck out the venom from the wound. Instead, relax to slow the blood flow and heart rate from spreading the venom to other parts of your body. Getting to the nearest medical facility as soon as you can, with an accurate description of what kind of snake it was, is crucial.  
Much of snake safety is common sense. Never hurt or harm nature unless in a dire event that would call for it. Nature should be looked at, admired, and be left alone. Enjoy your hike!
Attention: If you are into hunting you might want to check out E2 Armory, they carry some of the highest quality AR 15 Parts in the market.
Why You Should Choose An AR-15 For Your Home Defense – "Stopping Power"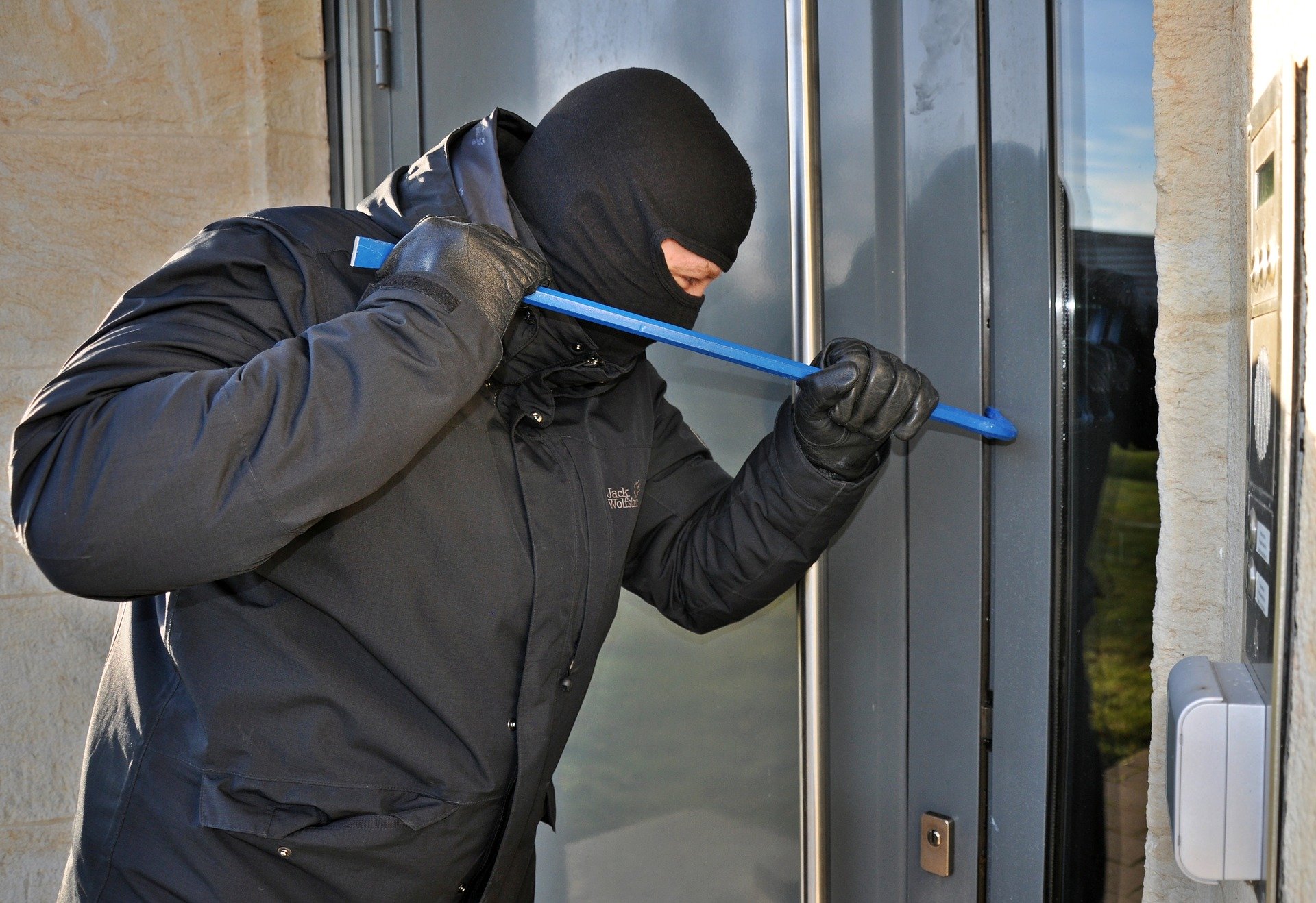 Choosing a reliable home defense tool is no small feat. In this article we are going to go over a little bit about the stopping power between three famous subjects of interest when it comes to home defense. An AR-15 Rifle, Handgun, & Shotgun. Handguns are rather weak in comparison to rifles and shotguns, also should you remove all of the hype and drama, what they really do is make holes.

An attacker may not stop until enough holes are created to create blood pressure reduction or until some thing structural or"electric" is sufficiently damaged.
Do some folks cease their malicious activity after being shot once? Sure. Do others continue to struggle after absorbing pistol, rifle, and shotgun rounds? Sure. There are also many factors at play to forecast what's going to stop a determined aggressor. With that being said, the probability of a quick stop and drop from a round varies mathematically for ARs, handguns, and shotguns.
AR Rifle Round Damage

ARs shoot mild and fast bullets and rely upon velocity to incapacitate. When there are not any guarantees, a small and light bullet moving close to 3,000 feet per minute tends to inflict more fight-stopping damage than a heftier handgun bullet travel in the 1,000 feet per second range. Studies have proven approximate one-shot stop speeds at approximately 60 per cent – near double that of handguns. Mathematically, a normal 55-grain AR bullet delivers about 1,200 foot-pounds of energy. Hold this thought for a hot second.
Find a reliable AR-15 lower receiver for sale here.
Handgun Round Impact

Based upon caliber, single-shot quit prices are from the 30 to 40 per cent range, and generally it requires two point something rounds to incapacitate according to average historical data. Require"average" info for what it is worth — your possible situation might or might not be"average." About energy, handguns provide 400 foot-pounds of electricity, give or take based on grade.
Shotgun Round Impact

Much like rifles, shotguns often have far better one-shot prevent documents. From limited historical study, shotguns strategy 70 percent success for single-shot ceases. A 12-gauge shotgun load will deliver 2,500 foot-pounds of energy, over six times that of an ordinary handgun.
Having considered the numbers most people will agree that if you were suddenly in a situation to protect your life and even that of your families an AR-15 would be your bread and butter. It's mildly aggressive 1,200 ft/lb of energy and extensively controllable recoil make it a swift and efficient intruder stopper. If you're looking to lock and load be sure to check out Ormond Arms here you can find products from a magpul site to an AR 15 lower receiver for sale.
The Importance of Eating The Vegetables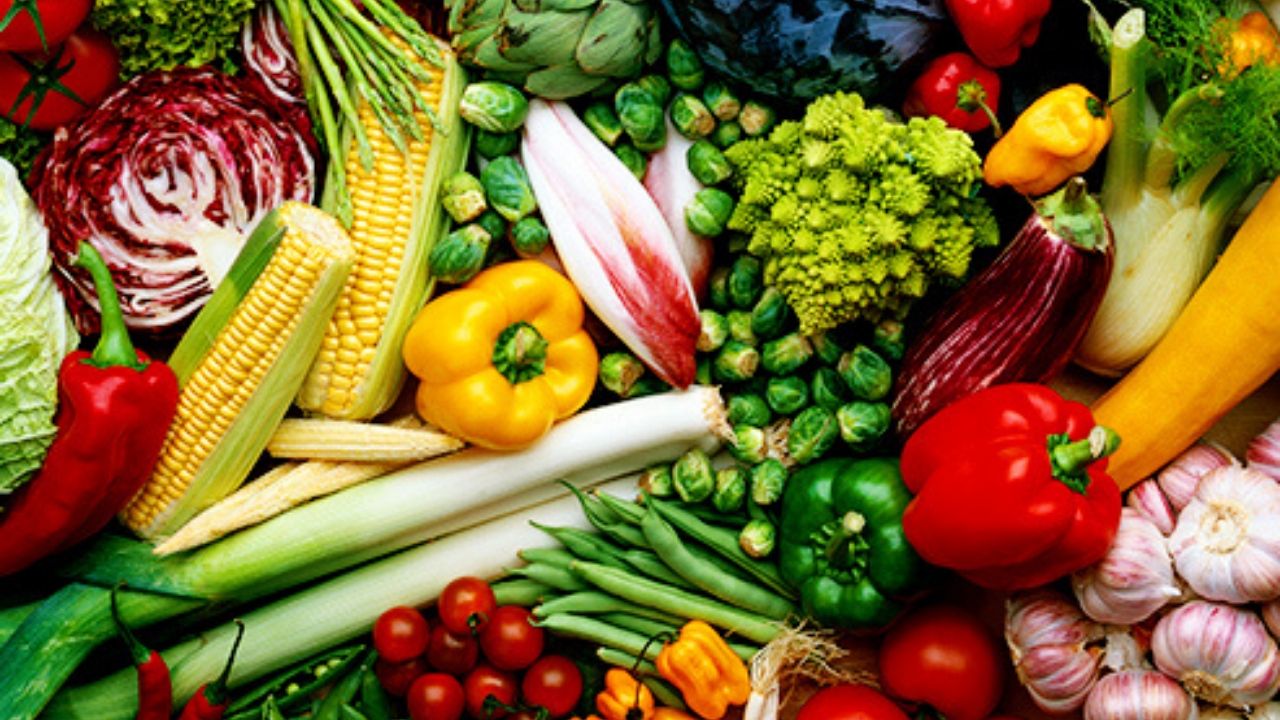 Welcome to our "Eat More Vegetables" issue. The idea is simple. We want to inspire you to love produce. How? Delicious recipes! Some of my favorites from this issue: the zucchini rollatini with smoked mozzarella (yum!), the fennel broiled with Farm and Judith Fertig's grilled beets with raspberry-thyme sauce. And then there's the Israeli story focused on the first meal of the day, jammed with—you guessed it—vegetables. If I could, I'd munch the crispy artichokes over labneh every single morning and follow it up with a sabich, an Israeli pita sandwich with roasted eggplant and piles of fresh parsley. I promise, you are about to eat very well!
This is our fourth year riffing on this "eat more vegetables" theme. To me it's fun! (Though my view is admittedly a little warped. I lust for all produce!) We also do this annual issue because it's anobvious way to help all of us eat a little healthier. But the past few weeks I started wondering, is it really so obvious? Yes, at the moment, more than half of Americans say they want to consume more vegetables. And simultaneously, going plant-based only, aka vegan, is gaining steam like never before.
But as these plant-power trends keep growing, the contradictory rumble of alarming ideas about the danger of vegetables keeps breaking through. Just as we were wrapping up these pages, two separate people brought up the book The Plant Paradox, in which the author warns that vegetables contain unsafe compounds called lectins that are making us sick. One asked if I thought the concept was bunk and the other told me that he'd read it and found out kidney beans were likely poison! The next day I got an email from my gym suggesting I do a nutrition challenge. I would log what I ate and get deductions for, among other things, beans of any sort and the poor maligned potato. That afternoon, I got a call from a writer telling me that he had gone vegan the week before and was planning to eat that way for an entire year. The purpose: he wanted to see if a 100% plant-based diet could improve his cholesterol enough that he wouldn't need to start popping statins. So which is it? Are plants the enemy or the savior?
Also Read: How to Stay Healthy from Head to Toe
These conversations were reminders that nutrition can be confusing. In this digital age it's hard to know which ideas are backed by solid science and which are sketchy at best, dangerous at worst. This is in part why we asked investigative journalist Patrick Clinton to write about whether the vegan diet is the healthiest possible way to eat. To get to the punch line: yes, it's pretty clear, according to a preponderance of studies, that if not the single healthiest diet, it's among the healthiest, when done right. But Clinton's piece also brings up some of the over-the top claims being tossed around by some vegan-advocacy organizations, such as "eating an egg a day equals smoking 5 cigarettes a day." Clinton helps put these alarmist theories in perspective.
Since we are doing an entire issue trying to get you to eat a more veg-focused diet, you can guess where Eating Well lands on the question of whether we should be worried about eating plants. Nope! We're not. But where are we on the question of whether we should all go 100% vegan? We're not there, either. We love it all. We believe in pleasure… pleasure mixed with a dose of balance and good sense!
Bonus: Behind the Emerald Curtain
Green juice isn't a new concept, but drinking straight-up celery in the name of better health? We look at the science.
MEET THE LATEST MIRACLE CURE GONE VIRAL.
Proponents say slugging entire glasses of juiced celery lowers blood sugar, blood pressure and cholesterol, improves digestion and fends off inflammation, anxiety and even certain cancers. (And this is the abridged list of claims.) But what makes celery juice so special?
The most popular explanation for its purported healing powers is that celery contains a cluster of sodium believed to strengthen the electrical impulses between neurons, improving brain function; to increase stomach acid, aiding digestion; and to break down the cell membrane of pathogens, destroying them on contact. And the only way to get a big-enough dose is to drink an entire head of celery.
Also Read: 8 Keys to Set Health Goals and Achieve Them
The problem: No data supports that this sodium cluster exists, let alone has any benefits. "This is snake-oit salesmanship of the worst kind," says Rachete Pojednic.
Ph.D., Ed.M., an assistant professor of nutrition at Simmons University. She adds that there's also no reason to think sipping celery is healthier than crunching it whole. We love celery-it is a vegetable-but juicing it strips out the fiber.
Some evidence suggests that compounds like anti-oxjdants and phytochemicals in celery may tower blood sugar and cholesterol-in theory. The science has been conducted in petri dishes and rodents and is far too early to apply to humans. And, in excess, it could cause skin reactions or interact with prescriptions.
Is Vegan Really thee Healthiest Diet?
Some of the things you read about this plant-based diet would have you believe that the omnivores among us are doomed to extinction (or at least disease). So before we start Eating-well and all, let's separate the solid science from the hype.
One of the most important forces reshaping the American diet is the quest for a magic bullet: a d simple all-powerful something that we can X eat (or avoid) to find ourselves instantly slim, healthy, beautiful and wise. Kale, ' acai, alkaline water, gluten-free, anything— we're ready to believe.
Lately, veganism—avoiding all animal products, including eggs, dairy and honey—is the bullet of choice among the glamorous. Gwyneth Paltrow, the celebrity health queen, is unsurprisingly vegan. So's Venus Williams. And Beyonce has periodically cut out animal products in preparation for concerts to give her more energy, and urged her Instagram followers to do the same.
But some advocates are spouting "facts" about veganism and health: They declare that the World Health Organization (WHO) said eating meat is as carcinogenic as smoking. (It isn't, and the WHO didn't.) Or that eating an egg a day contributes as much to cardiac disease as smoking five cigarettes a day. (Totally overblown.) These claims paint a portrait ofveganism as the only truly healthy diet, and that anything else as just slow poison.
OK, but is veganism really the dietary be-all and end-all? Look into the individual claims and you're likely to come away confused. Some research (well, the single paper that I was able to find) links eggs to increased arterial plaque. But others, including one gigantic Chinese research .
Project, suggest that eggs may reduce heart disease risk. Science as a whole does a good job of figuring out the world. Individual studies, however, are often wrong-as much as 40 percent of the time. If you want to know what science says about a huge multifaceted question like diet and health, you have to look at a lot of science.
So what does a lot of science say about veganism?
Before we answer, let's stop and acknowledge a couple of things: First, health isn't the only, or even the primary, reason to go vegan. Ethical and environmental concerns are enough on their own to make someone choose the plant-based path. Two topics deserving of their own articles, so we won't get into them here.
Second, eating vegan doesn't automatically mean you're eating well. Nutter Butters are vegan. Not to mention unfrosted Pop Tarts. And even a junk-free vegan diet raises health concerns.
The healthiest thing you can consume is good information.
With new trendy diets emerging all the time, it's hard to know what information is real and what is fluff. That's why our eCornell-affiliated Plant-Based Nutrition Certificate program is so valuable.
We aren't selling a diet; we're sharing scientifically based insights to help people better understand nutrition and take full control of their lives.