Validators Create New Attack Vectors for Decentralized Systems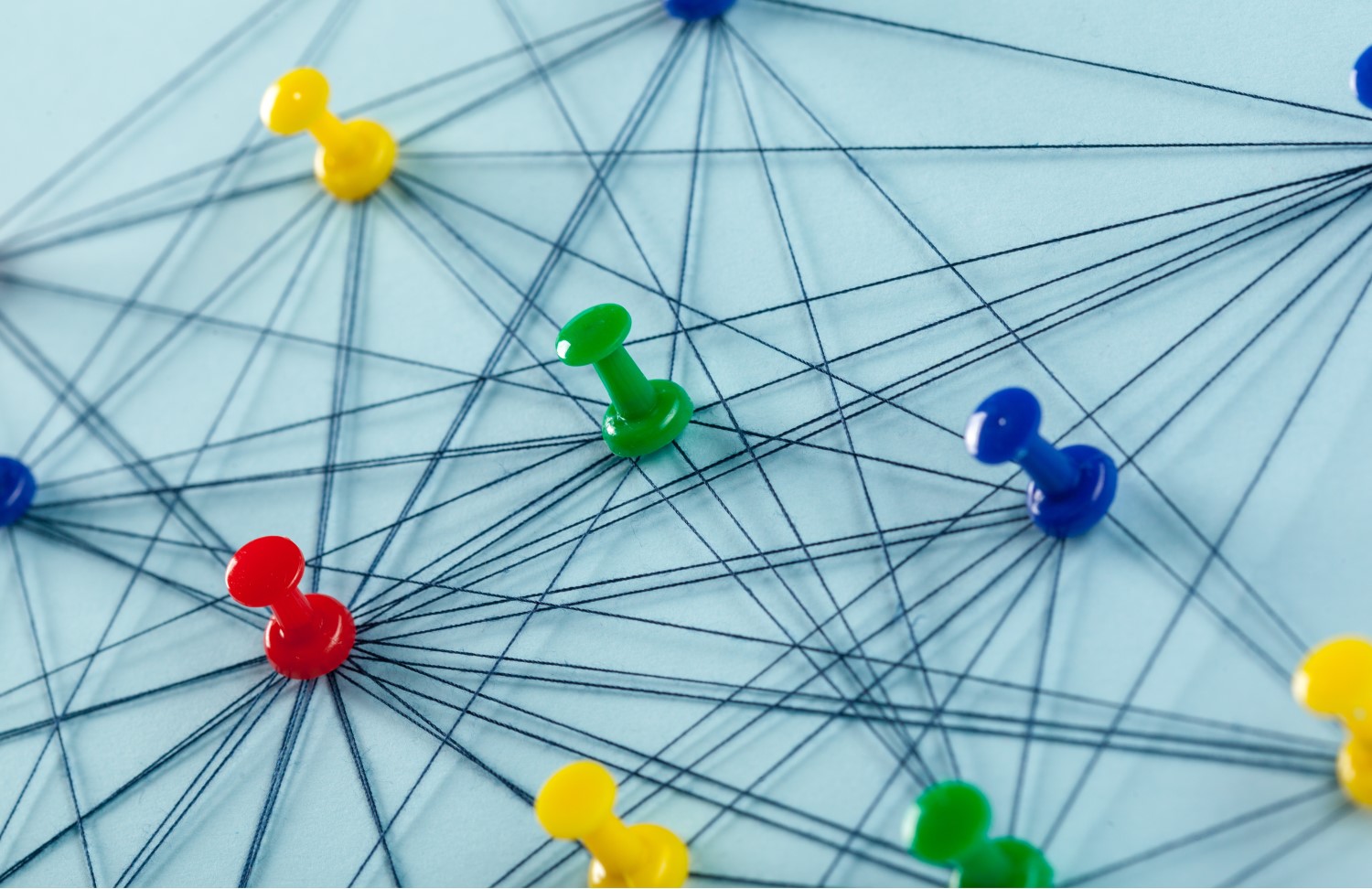 Pascal Thellman is CMO at Bounty0x, a simple service for earning crypto, and an advisor at PolyGrowth, a crypto PR firm.
—
As proof-of-stake (PoS) networks gear up in an effort to compete with proof-of-work (PoW) blockchains, significant attention has been placed on their validator mechanisms and incentive structures for maintaining valid consensus.
In particular, ethereum has been brewing the development milestones for its transition to PoS consensus as part of its 'Serenity' upgrade for several years.
Binance recently released the details of its upcoming 'decentralized' exchange which will rely upon 11 validator nodes – all controlled by Binance – for confirming transactions on the exchange. The company has since come under fire for even calling their exchange decentralized and has gone on the defensive.
Interchain projects like Cosmos and Polkadot are gaining traction among proponents of interoperability and fast-finality consensus blockchains using Tendermint BFT and DPoS consensus models, respectively. And Cosmos is preparing for the launch of its mainnet Cosmos Hub soon. While PoS cryptocurrency networks offer better energy efficiency and faster finality than PoW, they have yet to be proven at scale and come with myriad concerns in various attack vectors and misaligned incentives.
Further, though most interchain blockchain projects focus on using validators for their network consensus, others have maintained the emphasis on using PoW via nuanced approaches. Block Collider uses an optimized version of Nakamoto Consensus for an interoperable chain of several blockchains without the need to change its security model to that of PoS or using validating nodes.
PoW is the battle-tested and sustainable consensus algorithm that bitcoin launched an entire industry with, so it is necessary to assess some of the potential quandaries with the rapid onset of PoS cryptocurrency networks.
The myriad forms of validating
Networks that deploy validator mechanisms in their consensus use a variety of names – from "hubs" to "masternodes." However, they all employ similar design models where validators guarantee the valid state of the network by "validating" or "producing" blocks in frequencies that correlate to their stake of the native token in the network.
Validators replace the role of miners in a PoW blockchain network and are incentivized to act honestly within the system because their stake is locked into the network while they perform their task. They are rewarded in the native token of the network for authentic validating efforts, and their stakes are slashed if they act maliciously.
If you're looking for a deep dive into the mechanics of PoS validating systems, Vitalik Buterin provides clarification on ethereum's CBC Casper (PoS) mechanism and an initial design philosophy for PoS. Similarly, Cosmos provides some useful developer documentation for how their interchain validating works.
PoS mechanisms are exceptionally complex because they require advanced game theoretic approaches and their immutability is subjectively interpreted. The source of the validation of the blockchain ledger derives from validator assurances of its integrity, rather than energy expended via mining where the cardinal attack vector is energy itself rather than human interpretation — an ideal social scalability construct for minimizing trust.
Additionally, many interchain frameworks require compatibility of blockchains that are plugging into the network. For instance, Cosmos requires subchains that use fast-finality consensus, precluding the ability of PoW blockchains to connect to the network.
Properly analyzing some of the pitfalls of validator networks requires focusing on two primary areas:
Attacks vectors
Misaligned incentives
The leading concern of validator networks is their trade-off of scalability for security.
Cost savings via PoS networks and quicker finality that help the network scale come at an equal cost in long-term network integrity, which is one of the fundamental value propositions of blockchains.
Attack vectors
The misaligned incentives of validator networks often directly correspond to the attack vectors that require complicated engineering around to avoid. Two of the long-standing issues with validator consensus are the attack vectors of Long-Range Attacks and Sour Milk Attacks.
Long-Range Attacks (LRA)
An LRA is where a malicious party could purchase the private key of a sizeable token balance that was used in validating in the past. The party could then wield this balance to generate an alternative history of the blockchain from when the private key held the balance, effectively enabling them to award themselves increasing rewards based on the PoS validation.
The proposed solution to this problem is checkpointing, but checkpointing the state of the chain requires nodes continually be online and has been criticized as a complex and centralized solution. Moreover, LRAs demonstrate that in the long-run, PoS validator networks fail to guarantee the validity of the ledger – particularly in past states of the blockchain.
The result is that validator networks are not creating a permanent, immutable ledger with their consensus, but rather only a "temporary consensus" within a given context of time.
Sour Milk Attacks
A sour milk attack is where base validators push their peers to doubt honest peers by publishing genuine and fraudulent blocks to peers concurrently. At the same time, these base nodes coordinate with other malicious peers to do the same, muddling the ability of honest peers to discern between valid and invalid blocks.
The requirements for conducting these attacks are concerningly low, as only a fraction of the network validators can effectively freeze the network, create forks and lock the consensus.
Other attack vectors
Some other prominent attack vectors for PoS validating networks include the "Fake Stake attack," stake grinding and DDOS attacks against validators that are required to remain online — forcing them to lose money.
In particular, the fake stake attack reveals that PoS validating is not as efficient at scaling as perceived, due to the higher costs of checking PoS blockchains compared to PoW blockchains. The attack vector was recently disclosed and would enable attackers with minimal stakes to crash nodes running the network's software.
Misaligned incentives
One of the main concerns with validator networks is their potential for supplementing the wealth of the "crypto 1 percent" where only validators with significant stakes will reap the rewards of staking. With the wealthiest stakeholders able to control a sizeable portion of the overall supply, the incentive for average stakeholders to participate in validating is diminished.
Reduced incentives are inextricably linked to one of the most cited and high-profile pitfalls of validator networks — the low participation in staking by users. The downstream effects of low participation are network centralization, front-running trades with price cartels, and many more adverse consequences.
The game theory complexity of validator networks is also often criticized. To the hammers — engineers in game theory and incentive structures — everything in PoS consensus design looks like a nail. As such, the model becomes exceptionally convoluted and akin to engineering new solutions to problems that old solutions collaterally produced.
Further, misaligned incentives draw from the sheer complexity of such systems. In particular, the "Nothing at Stake Problem" is one of the foremost concerns of PoS validator networks. The Nothing at Stake problem is a well-documented issue in validator PoS networks where PoS consensus cannot adequately solve the problem of two blocks being produced at similar times.
PoW solves this via a randomized mechanism involving the most worked chain of energy expenditure. However, PoS passes this burden onto the validators, leading to one block potentially having more stake than the other. The problem materializes when validators realize that staking on two competing chains is advantageous to them. By using their stake on both chains, it becomes challenging to discern which chain is the valid chain.
Criticisms of proposed solutions to the Nothing at Stake problem again highlight the layers of abstraction needed to obfuscate the fundamental issue of staking without actually addressing the problem itself – leading to even more design convolution.
Conclusion
As networks that rely upon validators continue to garner support among next-generation blockchain platforms, it is prudent to place the new consensus designs into the context of practicality. PoW is the only proven distributed consensus for blockchain networks. Only time will tell if PoS validators prove sustainable models for scalable blockchains, and being aware of their shortcomings is the optimal approach in a sea of blockchain innovation.
Network image via Shutterstock
Snake Safety While Hiking – How to Protect Yourself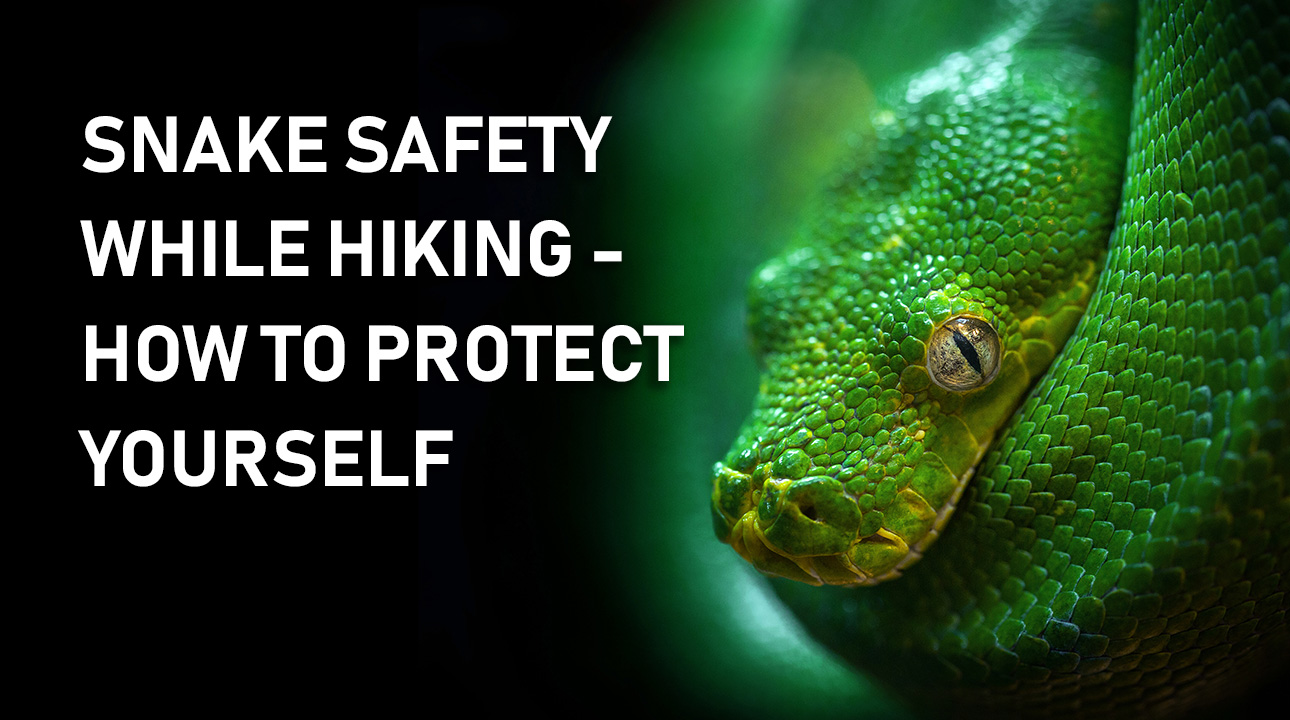 Hiking is a great way to exercise, get out into nature and breathe the clean air and take in an adventure. But when this adventure stops you in your tracks, and it will, if it's a snake, you had better be prepared.
While a snake encounter is highly unlikely, and a snake bite is even more unlikely, there are some things you should know before stepping into those woods.
DIY Research
If you're in unfamiliar territory, especially in certain times of the year, you may want to do your research on what native snake species you may encounter. While there are venomous and nonvenomous kinds of snakes, you'll want to find out what lurks in your neck of the woods. The most common venomous snakes in the United States include coral, water moccasins, copperheads, and rattlesnakes. A park ranger or local guidebooks should easily tell you what to look out for.
Hiking Times Matter
Snakes are cold-blooded animals and seek heat typically during early morning and late evening. During the day, they are typically found under rocks, leaves, and timber trying to seek protection from the midday hottest heat.
If you hear or see a snake, remember, they are just as afraid of you as you are to them. Step away and do not engage to get any closer. They will be set to defend themselves however they see fit to.
Safety Tips For Your Safety:
Give snakes space. 
Allow space between you and the snake. Do not startle it by moving quickly. If the snake doesn't move, give it a few minutes and walk around it slowly. If you must on a narrow path, stomp your feet to get the snake to move. Rule of thumb, stay at least twice the body length away, as striking distance is half its body distance.
Watch where you step in the wild.
Just always be aware of your surroundings and your footing. Snakes are very good at hiding under things, camouflaging them from the naked eye.
Use protective clothing.
Feet, ankles and lower legs are the most bitten areas on the body from a snake. Wearing long pants and having good hiking shoes should always be a prerequisite to a good, safe hike.
Use trekking poles to maneuver overgrown trails.
These come in very handy when you approach an overgrowth area of greenery. You never know what may be in that so using your trekking pole to comb through first is highly recommended. Never poke or prod a snake with anything, especially these poles.
Also Read: 6 Awesome Camping Hacks Explained
If Case Of A Snakebite:
First and foremost, do not panic. Try to determine the species of snake that bit you. If possible, take a picture for identification. If nonvenomous, usually the most that you will need to do is wash the site and put an antiseptic on it. If you have a first aid kit handy, the alcohol wipes would suffice. If in fact a venomous bite, do not make a tourniquet or try to suck out the venom from the wound. Instead, relax to slow the blood flow and heart rate from spreading the venom to other parts of your body. Getting to the nearest medical facility as soon as you can, with an accurate description of what kind of snake it was, is crucial.  
Much of snake safety is common sense. Never hurt or harm nature unless in a dire event that would call for it. Nature should be looked at, admired, and be left alone. Enjoy your hike!
Attention: If you are into hunting you might want to check out E2 Armory, they carry some of the highest quality AR 15 Parts in the market.
Why You Should Choose An AR-15 For Your Home Defense – "Stopping Power"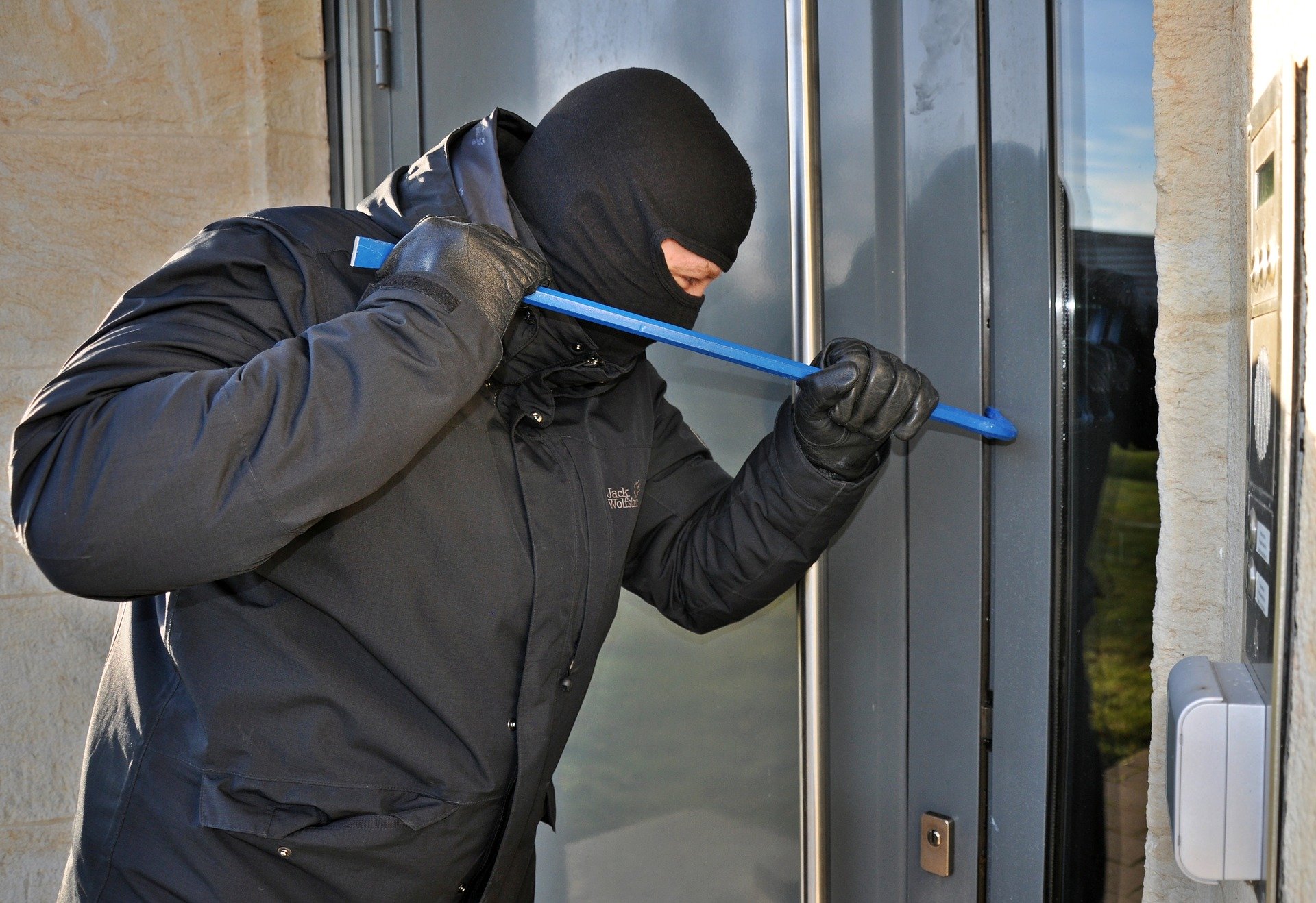 Choosing a reliable home defense tool is no small feat. In this article we are going to go over a little bit about the stopping power between three famous subjects of interest when it comes to home defense. An AR-15 Rifle, Handgun, & Shotgun. Handguns are rather weak in comparison to rifles and shotguns, also should you remove all of the hype and drama, what they really do is make holes.

An attacker may not stop until enough holes are created to create blood pressure reduction or until some thing structural or"electric" is sufficiently damaged.
Do some folks cease their malicious activity after being shot once? Sure. Do others continue to struggle after absorbing pistol, rifle, and shotgun rounds? Sure. There are also many factors at play to forecast what's going to stop a determined aggressor. With that being said, the probability of a quick stop and drop from a round varies mathematically for ARs, handguns, and shotguns.
AR Rifle Round Damage

ARs shoot mild and fast bullets and rely upon velocity to incapacitate. When there are not any guarantees, a small and light bullet moving close to 3,000 feet per minute tends to inflict more fight-stopping damage than a heftier handgun bullet travel in the 1,000 feet per second range. Studies have proven approximate one-shot stop speeds at approximately 60 per cent – near double that of handguns. Mathematically, a normal 55-grain AR bullet delivers about 1,200 foot-pounds of energy. Hold this thought for a hot second.
Find a reliable AR-15 lower receiver for sale here.
Handgun Round Impact

Based upon caliber, single-shot quit prices are from the 30 to 40 per cent range, and generally it requires two point something rounds to incapacitate according to average historical data. Require"average" info for what it is worth — your possible situation might or might not be"average." About energy, handguns provide 400 foot-pounds of electricity, give or take based on grade.
Shotgun Round Impact

Much like rifles, shotguns often have far better one-shot prevent documents. From limited historical study, shotguns strategy 70 percent success for single-shot ceases. A 12-gauge shotgun load will deliver 2,500 foot-pounds of energy, over six times that of an ordinary handgun.
Having considered the numbers most people will agree that if you were suddenly in a situation to protect your life and even that of your families an AR-15 would be your bread and butter. It's mildly aggressive 1,200 ft/lb of energy and extensively controllable recoil make it a swift and efficient intruder stopper. If you're looking to lock and load be sure to check out Ormond Arms here you can find products from a magpul site to an AR 15 lower receiver for sale.
The Importance of Eating The Vegetables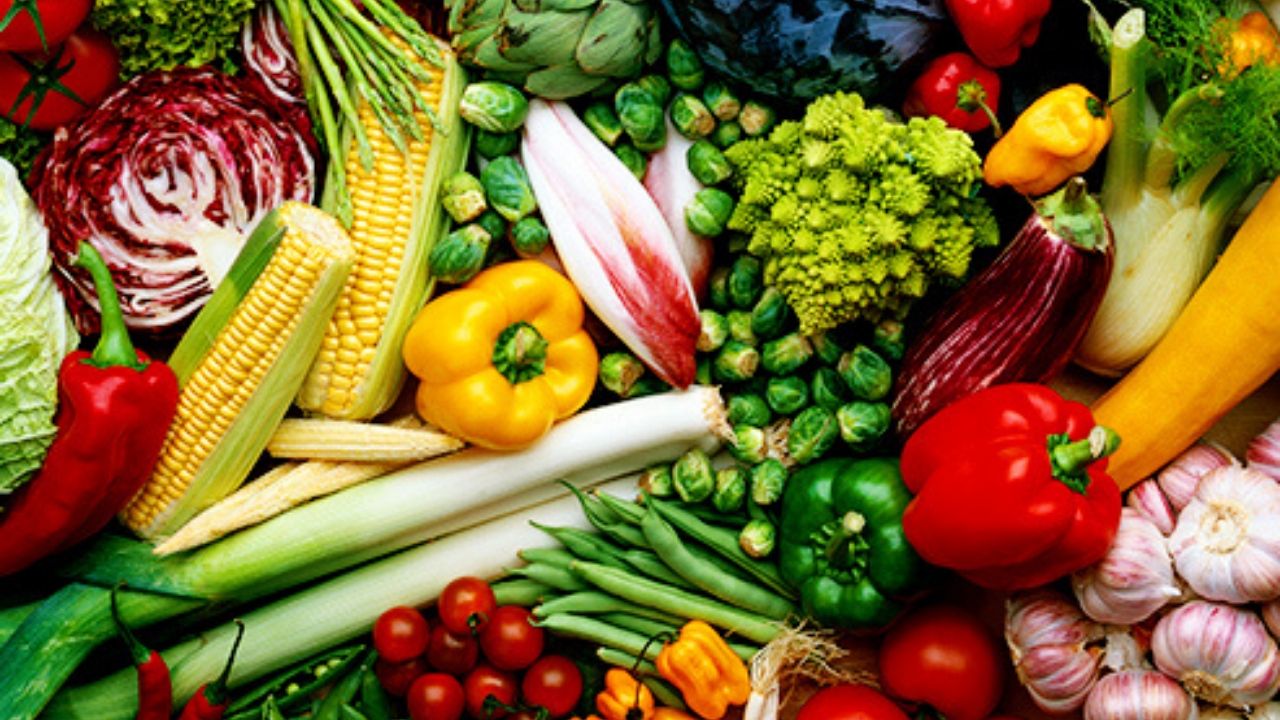 Welcome to our "Eat More Vegetables" issue. The idea is simple. We want to inspire you to love produce. How? Delicious recipes! Some of my favorites from this issue: the zucchini rollatini with smoked mozzarella (yum!), the fennel broiled with Farm and Judith Fertig's grilled beets with raspberry-thyme sauce. And then there's the Israeli story focused on the first meal of the day, jammed with—you guessed it—vegetables. If I could, I'd munch the crispy artichokes over labneh every single morning and follow it up with a sabich, an Israeli pita sandwich with roasted eggplant and piles of fresh parsley. I promise, you are about to eat very well!
This is our fourth year riffing on this "eat more vegetables" theme. To me it's fun! (Though my view is admittedly a little warped. I lust for all produce!) We also do this annual issue because it's anobvious way to help all of us eat a little healthier. But the past few weeks I started wondering, is it really so obvious? Yes, at the moment, more than half of Americans say they want to consume more vegetables. And simultaneously, going plant-based only, aka vegan, is gaining steam like never before.
But as these plant-power trends keep growing, the contradictory rumble of alarming ideas about the danger of vegetables keeps breaking through. Just as we were wrapping up these pages, two separate people brought up the book The Plant Paradox, in which the author warns that vegetables contain unsafe compounds called lectins that are making us sick. One asked if I thought the concept was bunk and the other told me that he'd read it and found out kidney beans were likely poison! The next day I got an email from my gym suggesting I do a nutrition challenge. I would log what I ate and get deductions for, among other things, beans of any sort and the poor maligned potato. That afternoon, I got a call from a writer telling me that he had gone vegan the week before and was planning to eat that way for an entire year. The purpose: he wanted to see if a 100% plant-based diet could improve his cholesterol enough that he wouldn't need to start popping statins. So which is it? Are plants the enemy or the savior?
Also Read: How to Stay Healthy from Head to Toe
These conversations were reminders that nutrition can be confusing. In this digital age it's hard to know which ideas are backed by solid science and which are sketchy at best, dangerous at worst. This is in part why we asked investigative journalist Patrick Clinton to write about whether the vegan diet is the healthiest possible way to eat. To get to the punch line: yes, it's pretty clear, according to a preponderance of studies, that if not the single healthiest diet, it's among the healthiest, when done right. But Clinton's piece also brings up some of the over-the top claims being tossed around by some vegan-advocacy organizations, such as "eating an egg a day equals smoking 5 cigarettes a day." Clinton helps put these alarmist theories in perspective.
Since we are doing an entire issue trying to get you to eat a more veg-focused diet, you can guess where Eating Well lands on the question of whether we should be worried about eating plants. Nope! We're not. But where are we on the question of whether we should all go 100% vegan? We're not there, either. We love it all. We believe in pleasure… pleasure mixed with a dose of balance and good sense!
Bonus: Behind the Emerald Curtain
Green juice isn't a new concept, but drinking straight-up celery in the name of better health? We look at the science.
MEET THE LATEST MIRACLE CURE GONE VIRAL.
Proponents say slugging entire glasses of juiced celery lowers blood sugar, blood pressure and cholesterol, improves digestion and fends off inflammation, anxiety and even certain cancers. (And this is the abridged list of claims.) But what makes celery juice so special?
The most popular explanation for its purported healing powers is that celery contains a cluster of sodium believed to strengthen the electrical impulses between neurons, improving brain function; to increase stomach acid, aiding digestion; and to break down the cell membrane of pathogens, destroying them on contact. And the only way to get a big-enough dose is to drink an entire head of celery.
Also Read: 8 Keys to Set Health Goals and Achieve Them
The problem: No data supports that this sodium cluster exists, let alone has any benefits. "This is snake-oit salesmanship of the worst kind," says Rachete Pojednic.
Ph.D., Ed.M., an assistant professor of nutrition at Simmons University. She adds that there's also no reason to think sipping celery is healthier than crunching it whole. We love celery-it is a vegetable-but juicing it strips out the fiber.
Some evidence suggests that compounds like anti-oxjdants and phytochemicals in celery may tower blood sugar and cholesterol-in theory. The science has been conducted in petri dishes and rodents and is far too early to apply to humans. And, in excess, it could cause skin reactions or interact with prescriptions.
Is Vegan Really thee Healthiest Diet?
Some of the things you read about this plant-based diet would have you believe that the omnivores among us are doomed to extinction (or at least disease). So before we start Eating-well and all, let's separate the solid science from the hype.
One of the most important forces reshaping the American diet is the quest for a magic bullet: a d simple all-powerful something that we can X eat (or avoid) to find ourselves instantly slim, healthy, beautiful and wise. Kale, ' acai, alkaline water, gluten-free, anything— we're ready to believe.
Lately, veganism—avoiding all animal products, including eggs, dairy and honey—is the bullet of choice among the glamorous. Gwyneth Paltrow, the celebrity health queen, is unsurprisingly vegan. So's Venus Williams. And Beyonce has periodically cut out animal products in preparation for concerts to give her more energy, and urged her Instagram followers to do the same.
But some advocates are spouting "facts" about veganism and health: They declare that the World Health Organization (WHO) said eating meat is as carcinogenic as smoking. (It isn't, and the WHO didn't.) Or that eating an egg a day contributes as much to cardiac disease as smoking five cigarettes a day. (Totally overblown.) These claims paint a portrait ofveganism as the only truly healthy diet, and that anything else as just slow poison.
OK, but is veganism really the dietary be-all and end-all? Look into the individual claims and you're likely to come away confused. Some research (well, the single paper that I was able to find) links eggs to increased arterial plaque. But others, including one gigantic Chinese research .
Project, suggest that eggs may reduce heart disease risk. Science as a whole does a good job of figuring out the world. Individual studies, however, are often wrong-as much as 40 percent of the time. If you want to know what science says about a huge multifaceted question like diet and health, you have to look at a lot of science.
So what does a lot of science say about veganism?
Before we answer, let's stop and acknowledge a couple of things: First, health isn't the only, or even the primary, reason to go vegan. Ethical and environmental concerns are enough on their own to make someone choose the plant-based path. Two topics deserving of their own articles, so we won't get into them here.
Second, eating vegan doesn't automatically mean you're eating well. Nutter Butters are vegan. Not to mention unfrosted Pop Tarts. And even a junk-free vegan diet raises health concerns.
The healthiest thing you can consume is good information.
With new trendy diets emerging all the time, it's hard to know what information is real and what is fluff. That's why our eCornell-affiliated Plant-Based Nutrition Certificate program is so valuable.
We aren't selling a diet; we're sharing scientifically based insights to help people better understand nutrition and take full control of their lives.