Why You Shouldn't Fear the Blockchain Regulators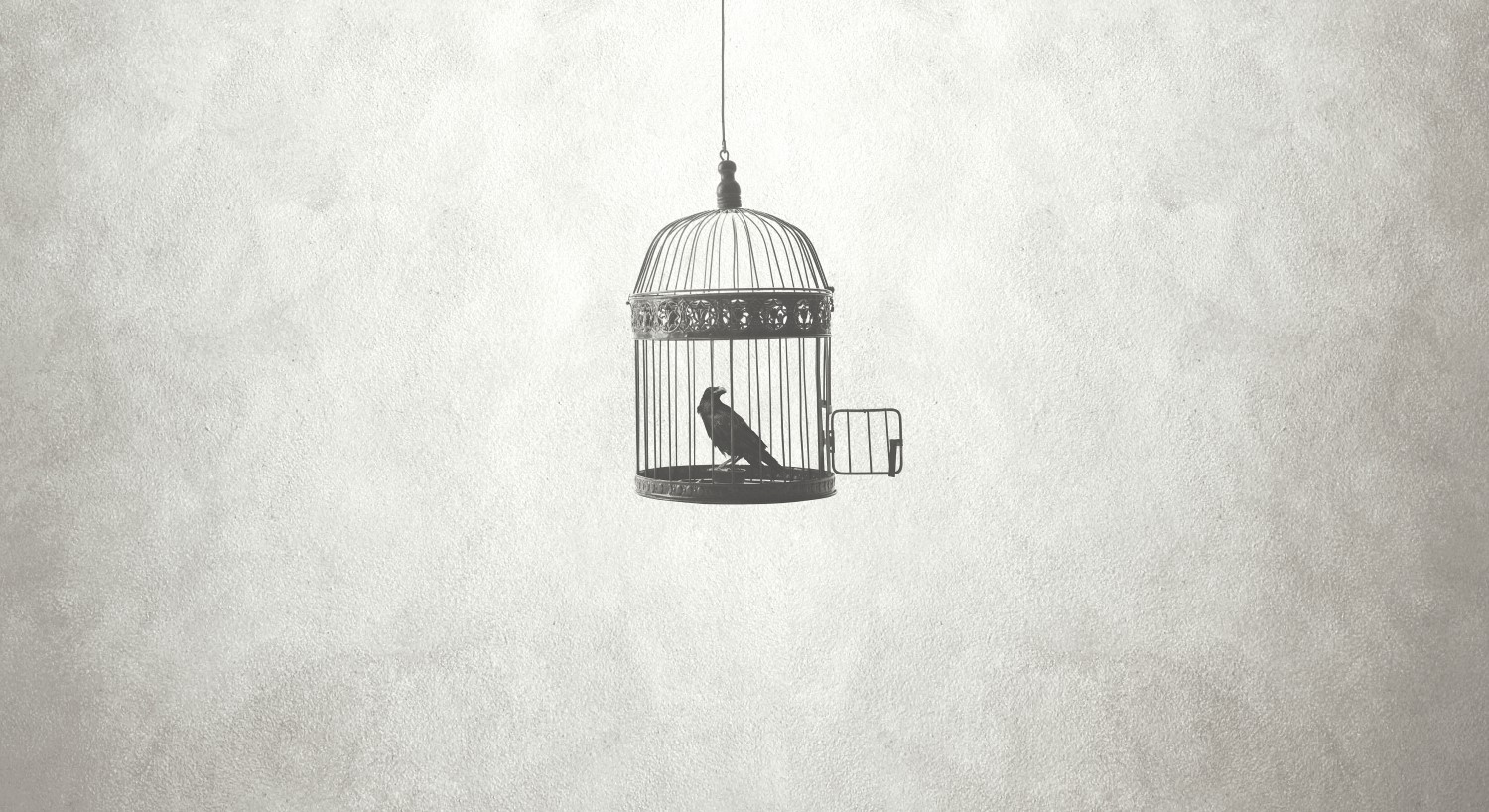 Kevin Werbach is a Professor of Legal Studies & Business Ethics at the Wharton School at the University of Pennsylvania, and the author of "The Blockchain and the New Architecture of Trust," from which this article is adapted.
_______
In 2015, New York became one of the first jurisdictions in the world to adopt a regulatory regime for cryptocurrencies. The Department of Financial Services began requiring virtual currency businesses to obtain a "BitLicense" in order to operate or serve customers in the state.
"We want to promote and support companies that use new, emerging technologies to build better financial companies," said then-New York Superintendent of Financial Services Ben Lawsky, when announcing the rules. He continued:
"Regulators are not always going to get the balance precisely right…. But we need to begin somewhere."
Perhaps. Yet Lawsky picked the wrong somewhere. And he moved to fast to formalize rules governing what was still, in 2015, a small-scale and fluid cryptocurrency community.
Bitcoin entrepreneurs and technologists argued that the threat of overbroad regulation, and the costs of compliance, would chill startup activity. More than 4,000 comments were filed on the draft rule, most of them critical.
And when the regulations went into effect, a substantial number of Bitcoin-related startups left New York, including the exchanges Kraken, Shapeshift, Bitfinex, and Poloniex. "The 'Great Bitcoin Exodus' has totally changed New York's Bitcoin ecosystem," declared the New York Business Journal.
Three years after the Great Bitcoin Exodus, the crypto-native exchanges have not rejoined the New York startup scene. But other firms have.
R3, the financial industry distributed ledger consortium with over $100 million in funding, is headquartered in New York. As one might expect, so are a number of finance-focused blockchain startups such as Digital Asset Holdings, Symbiont, and Axoni. Pillars of Wall Street such as Goldman Sachs, JPMorgan, and the parent company of the New York Stock Exchange are getting into the action.
And the activity is not limited to financial services. Consensys, a venture development studio building around Ethereum technology, grew from 100 to over 400 employees during 2017 alone in its Brooklyn headquarters, and is working on dozens of innovative projects around the world (though it recently announced significant layoffs). Blockstack, a high-profile startup hoping to build "a new internet for decentralized apps" on blockchain foundations, is located in New York as well. The New York bitcoin and ethereum meetup groups each have over five thousand members.
The BitLicense, for all its flaws, did not kill off cryptocurrency activity in New York. Neither did it create the model for regulatory innovation its creators intended. Subsequent jurisdictions developing cryptocurrency regulatory frameworks explicitly distinguished their policies from the overly restrictive elements of the BitLicense.
The regulator's dilemma
Stepping back, in fast-moving areas, regulators inevitably face a dilemma.
If they move too soon, and subject new technologies to old rules without good cause, they risk killing off innovation or pushing it to other jurisdictions. If they wait too long, the public will be harmed, and the costs of imposing requirements on now-substantial industries will become even greater.
Where regulators see clear evidence of the harms they were established to prevent, they will need to act. Unclear requirements like the BitLicense create uncertainty, but so does the absence of any definitive regulatory statement. Smart regulators can encourage innovation even as they protect against abuses.
When in 1994 the Federal Communications Commission received a petition to ban "the provision of…telecommunications service via the 'internet' by non-tariffed, uncertified entities," it faced a challenge similar to New York confronting Bitcoin in 2013. The voice over internet protocol (VOIP) startups springing up to provide services were not subject to the pricing, universal service contribution, consumer protection, emergency services, and other requirements that traditional phone companies faced.
The FCC managed to steer a course between chilling innovation and abandoning its mission, gradually bringing VOIP services within a set of obligations as they matured. Today, a majority of Americans who have landline phones in their homes use VOIP technology, without even knowing it. At the same time, real-time voice and video messaging on services such as Skype, Facetime, and WhatsApp has been a hotbed of innovation and adoption, with offerings that look very different than traditional phone service.
If regulators can follow the FCC model, they will support the realization of the full potential of cryptocurrencies.
Disruptive startups are not necessarily on the side of deregulation. For example, when Microsoft used its monopoly power in the late 1990s to threaten web-based services, the U.S. government intervened through antitrust enforcement to restrain it.
The internet might look very different today if there were no independent market for Web browsers, or if Microsoft had implemented its plan to charge a small fee on all e-commerce transactions, leveraging its hammerlock control over the desktop.
Moreover, the knowledge that governments were operating to police abusive practices helped promote trust in the new and unfamiliar word of virtual transactions, whether in form of PayPal transfers, Amazon sales, or Netflix subscriptions. In time, internet advocates began to call for government intervention to enforce network neutrality rules, which prevented broadband access providers from discriminating against unaffiliated services, and privacy protections.
Sign of maturity
To be sure, there are important questions about where to draw lines around surveillance and permissible uses of technology.
Criminals and terrorists will try to exploit the blockchain, just as they exploit other technologies whenever possible. Governments will over-react, and propose rules with collateral damage to legitimate operations.
The point is that these are not new challenges. Calls for regulation do not represent the end of cryptocurrency innovation; they signal the blockchain's ongoing maturation.
Contrary to what he/she/they or anyone else might think, Satoshi Nakamoto did not create a trustless technology. Cryptocurrencies and other blockchain-based systems eliminate certain costly trust relationships, but they do so to make the transactions themselves even more trustworthy. Hundreds of billions of dollars in cryptocurrency market capitalization based on nothing but the collective belief of independent network participants might be the greatest self-generation of trust in history.
The law, and its siblings regulation and governance, are often viewed as a heavy-handed enforcement mechanism. The goal of that enforcement, however, is not to punish. It is to open up freedom of action by setting the rules of the game.
A referee gives a red card for a hand ball in a soccer match not to stop an innovative form of play, but to protect the integrity of the game. Fraud, theft, criminal activity, unjustified regulatory arbitrage, governance failures, corruption, and manipulation are the major impediments to growing blockchain and cryptocurrency markets.
If you want to change the world, and do so sustainably, law and regulation are your friends.
Bird cage image via Shutterstock
What nationality is Nika Stark?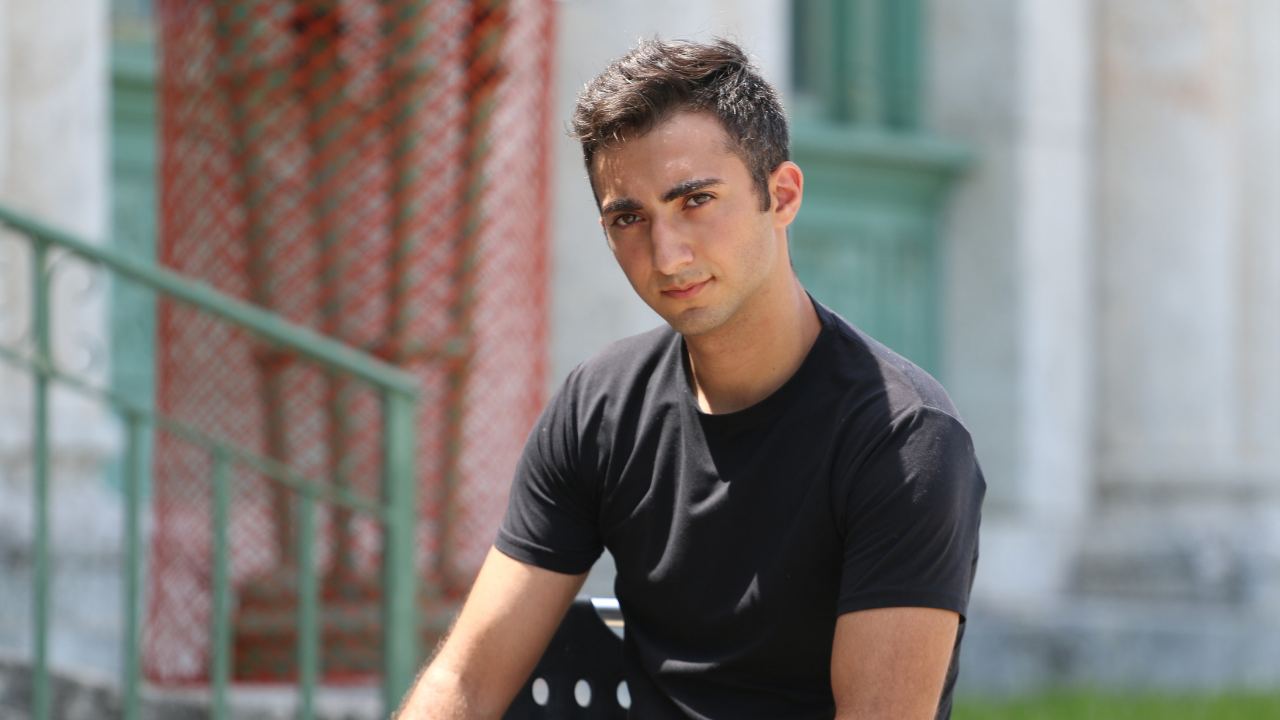 Nika Stark is a Georgian-American entrepreneur, web developer, and a software engineer who was born in the country Georgia (Kutaisi). He is the founder and CEO of highly respected media and entertainment platform, StarkFeed, and a digital mastermind with a tremendous experience. He also helps business owners to establish a digital footprint. Nika is the kind of person who believes that with hard work & dedication, we can achieve anything.
How old is Nika Stark?
He started picking up the momentum just when he first moved to the United States, he was 11-years-old. Now Nika Stark is 21-years-old.
What height is Nika Stark?
Nika Stark's height is 5'11"
What Indonesia Reveals About Facebook's Libra Plan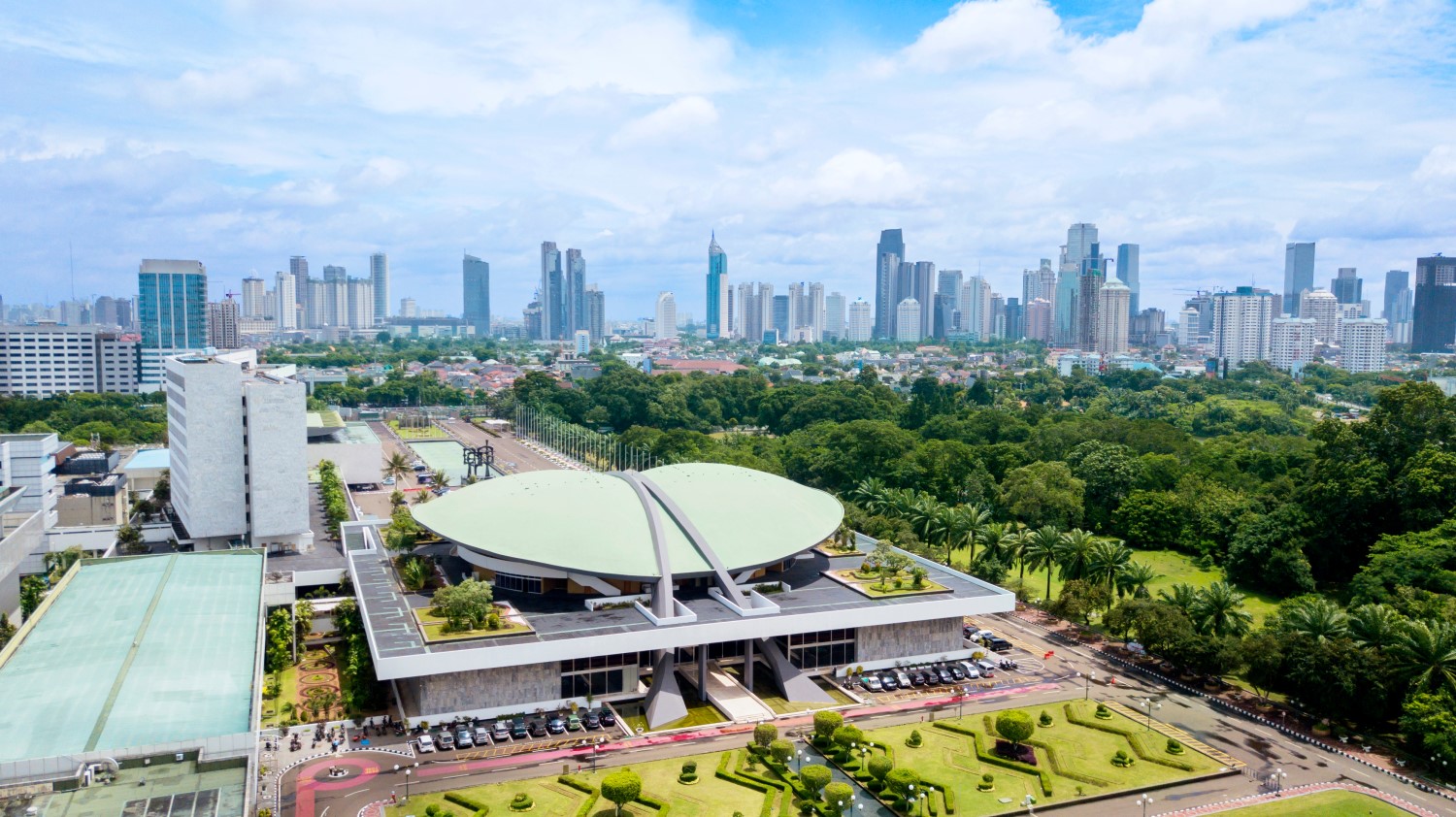 Facebook published plans for the Libra cryptocurrency in seven languages, including Indonesia's Bahasa – a move that offers perhaps the clearest glimpse of what Facebook's fintech ascent might look like.
"Indonesia has the fourth-highest number of Facebook users in the world," Pang Xue Kai, co-founder of the Indonesian crypto exchange Tokocrypto, told CoinDesk. "If Facebook's Libra can address the [local] issues, it has the potential to succeed."
According to the annual media report released by We Are Social and Hootsuite, Indonesia has the world's highest rate of Facebook post engagement among internet users, over 4 percent, and the highest frequency of online shopping, with 86 percent of Indonesian survey respondents saying they bought something online in the past month.
Since nearly 10 percent of Indonesian respondents said they also own some cryptocurrency, double American percentage, Facebook couldn't have dreamed up a better market for Libra.
QCP Capital co-founder Joshua Ho, a trader who works closely with Indonesian exchange Tokocrypto, told CoinDesk Facebook's Libra ecosystem could be a "gamechanger" in Indonesia.
"People are already very aligned with mobile payments," Ho said. "It is geographically decentralized. Creating banking access is a huge challenge."
Since the Asian financial crisis in 1997, which sparked rampant inflation, economic recession and political turmoil in Indonesia, Ho said cryptocurrency offers an attractive alternative to fiat currencies and banks the population still distrusts.
Add all this to the World Bank's estimate that Indonesia is a collection of islands with one of the world's largest unbanked populations, 97 million adults as of 2017, and it's clear why Facebook prioritized publishing its crypto materials in the native language.
Anchorage CEO Nathan McCauley, a founding member of the Libra Association, told CoinDesk getting merchants to accept Libra will be a crucial part of encouraging adoption among the unbanked. The Andreessen Horowitz–backed startup will primarily contribute to security and custody features for the Libra ecosystem, especially custody services related to the Libra investment token for institutional investors.
McCauley said Anchorage is currently applying for various licenses, but declined to specify which. He said he did not believe the association or its members would require additional licenses for money transmission or custody features for retail users in various jurisdictions.
Although Facebook's dominance across Indonesia's communication networks is growing rapidly, accessibility can still be hindered by government intervention.
"Of course the platform that facilitated a transaction is going to know who the transaction is coming from, who it is going to, and will have the ability to enforce whatever norms, laws or regulations that they need to do so," McCauley said. "That tends to be jurisdiction dependent and client dependent."
Privacy risks
Facebook's omnipresence in Indonesia raises questions about how Libra will impact retail users.
For example, TechCrunch reported the Indonesian government censored access to WhatsApp and Instagram, both owned by Facebook, in May when protests about controversial election results turned violent. Numerous reports have called Facebook a political "battleground" in Indonesia, where data from over a million user accounts was reportedly sold to Cambridge Analytica for targeted political campaigns.
A Facebook spokesperson declined to comment on how relations with local authorities evolved since the protests in May, focusing instead on partnerships forged with six fact-checking entities certified by the Poynter Institute to quell the spread of misinformation among Indonesian users.
This type of scenario raises red flags for Cornell University professor and blockchain researcher Emin Gun Sirer.
"I did not see anything in their roadmap related to privacy at all," he told CoinDesk about the Libra Association. "I don't think people are talking about how aggressive the Facebook approach is."
A blog post by the crypto startup Nym went even further. Nym's CTO, Dave Hrycyszyn, was briefly with the social media giant after the acqui-hire of Chainspace, a startup he co-founded.
"Libra will provide Facebook and its partners with the ability to analyze every purchase by every single Libra user," the blog post said:
"While Facebook currently promises that it will not triangulate its vast hordes of personal data with financial transaction information to probe ever deeper into the minds of its human subjects, there are no cryptographic or technical privacy guarantees in Libra to prevent Facebook from doing exactly this."
Social ecosystem
Mass reliance on the same provider for mobile communication and financial access would give Silicon Valley even more leverage in markets like Indonesia.
CoinDesk contributor Daniel Evans noted Facebook's Libra Association doesn't have any partners in the region yet and may not be able to operate "freely."
Shaun Djie, co-founder of Tokocrypto's Singapore-based partner, DigixGlobal, told CoinDesk the fintech ecosystem in Indonesia is currently "very malleable" as young people are "receptive to owning cryptocurrencies." In general, crypto veterans with experience in the Indonesian market were optimistically curious about Libra.
Regardless of privacy concerns, WhatsApp and Instagram would inherently be huge factors in the local Libra ecosystem. Ho confirmed that WhatsApp, with roughly 70 million Indonesian users, is a pivotal tool for local businesses.
The Hootsuite report said 90 percent of small-to-medium businesses in Indonesia identified WhatsApp as a tool for communicating with customers. Plus, the report estimated 20 percent of Indonesian internet users are on Instagram, soaring above the global average of 15 percent.
Speaking to the local vision for Libra, a Facebook spokesperson told CoinDesk:
"Facebook is committed to helping Indonesians come together to build communities and support businesses – both large and small – through initiatives and programs with local partners."
Image of Jakarta, Indonesia via Shutterstock
What Will It Take to Regulate Crypto Exchanges?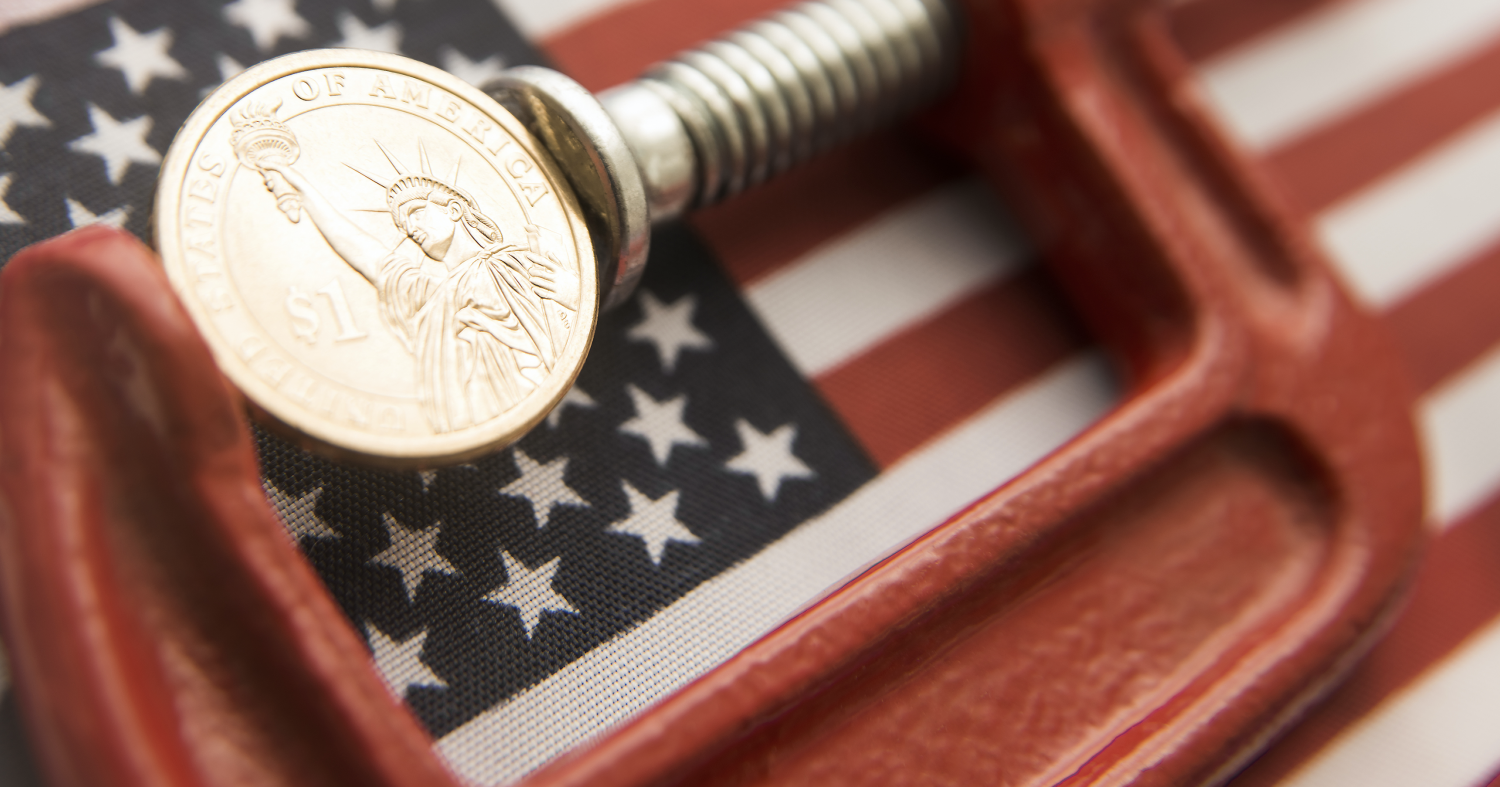 Konstantinos Stylianou is an assistant professor at the University of Leeds School of Law, and a visiting scientist at the Brown University Department of Computer Science.
---
Shortly after Bitcoin SV was delisted from Binance, CoinDesk advisor Michael Casey published an insightful op-ed discussing whether the delisting amounted to censorship (it doesn't), whether exchanges should be held to high standards of neutrality (they should) and whether regulation is necessary to achieve this result (it is).
The idea is that because major exchanges play such a crucial role in the industry (Casey claims that "[t]hey are the cryptocurrency industry) they should not be allowed to arbitrarily discriminate between crypto assets — rather they should be regulated to operate as neutral platforms.
But ask any regulation expert and they will tell you that, absent Goldilocks conditions (hold that thought), neutrality is neither the natural state of markets, nor the natural instinct of regulators.
If that's the case, regulation of the kind that would have saved Bitcoin SV and of the kind Casey advocates for – while possible – might not quite be around the corner.
Neutrality is rare and regulation even rarer
That neutrality is not the natural state of markets, we've known for a while.
It is hard to notice when there is an abundance of choice and people get what they want, but when there is too little of something, the owner of that bottleneck resource often becomes partial and does not treat everyone the same.
When the first telephone networks were rolled out, they suppressed devices and services from competitors and even arbitrarily refused call service. Microsoft saw Netscape as a threat and sabotaged it. Apple and AT&T similarly blocked Skype in the early days of the iPhone. There are countless other examples of platforms disfavoring complements or customers.
Were regulators called in to save the day in all these cases? They were indeed. Telephone networks were designated as common carriers, which came with the obligation to provide non-discriminatory service; Microsoft was forced by antitrust regulators to abandon the practices that squeezed Netscape out of the market; and Apple and AT&T dropped their restrictions against Skype after the Federal Communications Commission threatened them with net neutrality action.
It may seem that regulation came to the rescue whenever necessary to restore neutrality. But the truth is that despite occasional corrections, neutrality still remains the exception in the market and in regulatory action.
Part of the reason is that the law actually acknowledges that non-neutrality is not all that bad. The ability to deviate from uniform practice is what allows companies to differentiate themselves in the market. Not all grocery stores carry the same products, neither do they all place them in the exact same shelf, and this helps consumers and producers address diversified needs.
Even extreme differentiation, like exclusive agreements that make a business proposition unique in the market, can be good. For example, Nintendo's exclusive console agreements helped bootstrap an entire industry by tying popular games to Nintendo's consoles thereby increasing competition.
It is not that this kind of discriminatory practices have no downsides. Far from it. But it is also a standard assumption in modern market-driven economies is that regulation distorts markets too, and therefore, the enactment of rules requires proof that, left alone, the market would perform demonstrably worse.
In the mind of a regulator
To decide whether Binance, or any exchange for that matter, should be neutral and not discriminate against crypto assets (be it cryptocurrencies, crypto derivatives or other), regulators would consider a number of factors.
Power

The most decisive factor to regulate is sustained monopoly power or dominance in the market.
Regulators usually impose neutrality on platforms because users and/or complements (read: cryptocurrencies) can't or realistically won't turn to alternative platforms, which would allow the dominant platform to exploit them.
If Binance were a monopoly exchange, then delisting a cryptocurrency would result in driving it out of the market. Or, if the cost of switching from Binance to another exchange was prohibitively high, then, similarly, Binance users and listed cryptocurrencies would be trapped by Binance's choices.
But neither of those conditions are true here. There are numerous exchanges on which Bitcoin SV can be traded, and signing up with Binance does not preclude users from trading on other exchanges too. In other words, both Bitcoin SV and users multi-home.
In that sense, Bitcoin SV is not in the same position as companies listed on NYSE or Nasdaq, because by and large, companies are listed on only one exchange, and delisting them would mean that they cease to be publicly traded.
Harm and market distortion

Regardless of power, would decisions such as Binance's delisting of Bitcoin SV undermine important public interest goals such as market stability and efficiency, consumer and investor protection, and capital formation?
Regulation is more likely if the problematic conduct threatens harm to public interest goals, is frequent, and has long-lasting effects without second-best alternatives being able to contain them.
At the moment, the picture is still fluid. For one thing, regulators still grapple with the question of whether crypto assets even form part of financial markets. If they do not, then there would be no legal basis to subject exchanges to financial regulation.
Assuming that they do, the frequency of the problematic conduct matters too. Crypto delisting is not unheard of but it is not exactly common either. There is no exact formula to calculate a threshold. In the case of network neutrality rules, fewer than five instances were enough to set the regulatory process in motion, whereas for privacy, numerous and repeated instances by tech giants have not resulted in regulation yet.
We also don't know the extent of the harm of delisting. When the trading of conventional securities is suspended, they effectively disappear from the market, perhaps permanently. On the other hand, despite Bitcoin SV's delisting from Binance, it still traded on another seven exchanges.
To be sure, Bitcoin SV's price suffered significantly upon the announcement of the delisting on April 15 (from $73 on April 14 to $55 on April 15), and the effects to its medium-long term liquidity and reputation are yet to be accounted for (likely bleak).
This, in turn, can have severe consequences for investors' financial situation.
But regulation is concerned with broad effects, not individual actors. The key lies less in the fate of Bitcoin SV specifically, and more in the effect of the practice of delisting in the overall stability of the market. It is a very different situation if delisting is regarded as a normal business practice whose risk is acceptably assumed by investors, and if delisting is regarded as serving no other purpose but to manipulate the market or to defraud investors. Only the latter could invite regulation.
Information inadequacies

The market can only work efficiently if all parties are sufficiently well informed to evaluate their options.
If investors had perfect information, then their reactions to Bitcoin SV's delisting would reflect their up-to-date assessment, and there would be no need for regulation to protect them from anything. Any price, reputation and liquidity fluctuations would correspond to investors' full and accurate beliefs and manipulation by Binance would be impossible.
This is clearly not the case here or in any other market. Perfect information is one of the most unrealistic assumptions of neoclassical economics in modern economies.
But the obvious solution to information inadequacies is more information and more transparency, not neutrality. The difference is that transparency enables actors to make a (presumably better) choice, whereas neutrality is a choice itself: it mandates a specific treatment (i.e. non-discrimination).
Regulators would normally want to start with the least onerous measure (transparency). If it is not effective, they can escalate to neutrality. If still ineffective, they may even dictate the rules of listing and delisting themselves.
Unequal bargaining power and anticompetitive conduct
The main idea behind non-regulated competitive markets is that actors behave well because market forces discipline them. If, however, the competitive forces exercised by competitors (other exchanges), complements (cryptoassets) or customers (investors) are weak, market players (exchanges) are unconstrained to act in ways that harm others.
Think about how much more difficult it would be for an exchange to delist Bitcoin with its much higher market capitalization, velocity and liquidity compared to Bitcoin SV.
Evidently, Bitcoin is more valuable to exchanges and therefore the constraints around how exchanges treat it are tighter. In reality, the majority of cryptocurrencies are nowhere near as important as Bitcoin, and the fact that they are not backed by unified institutional actors further diminishes their bargaining power.
Large investors could have a similar constraining effect, since exchanges would not want to lose investors who can generate large volumes.
For this to work it would mean that cryptocurrency ownership is concentrated in large investors (there is evidence in that direction, for example 42 percent of Bitcoin is owned by the top 0.01 of addresses), but also that these investors are actually active and that churn is high or at least plausible.
Politics, politics, politics
The factors listed above leave out one important aspect of regulation: the fact that, ultimately, it is a political game, not an academic exercise. If politics favor regulation then that's the most likely outcome regardless of how the factors listed above weigh in. We even have a fancy name for it: New Institutionalism.
As a function of the executive branch, regulation is subject to political pressure and revolves around interest groups. Nascent immature markets, such as that of cryptoassets, are usually captured by the interests of the existing regulatory authority and those of the public.
They are captured by the existing authority (in the US, this is the SEC) because they are already in the game and by extending their reach they justify their existence. Widened reach and heightened activity entitles them to more funding and higher rating. Just look at how everyone speaks of the European Commission as the global antitrust and privacy enforcer after having gone after Google and the like.
Nascent markets are also more likely to be regulated in the name of the public interest both because people are generally more vulnerable in new market contexts, and because industry interests have not developed lobbying capacity yet. This leaves the field clear to side with the public which is generally seen as the weaker side.
A few industry associations are already present in blockchain markets (EEA, PTDL, ISDA) but none seems to represent the collective interests of exchanges. On the contrary, regulatory interest and grassroots support for crypto assets seem stronger.
In the end, it is usually not a question of whether a market segment will be regulated or not; rather a question of how it will be regulated.
Coin in vice via Shutterstock