Privacy Crypto Zcash Goes Live With 'Sapling' Network Hard Fork
The privacy-focused cryptocurrency zcash has officially implemented its network hard fork, known as Sapling.
Activated on schedule at block 419,200, Sapling has long been planned as an upgrade aimed at making the network faster, lighter and more secure.
On Sunday, the Zerocoin Electric Coin Company's Elise Hadmon wrote that "Sapling activation, occurring on the momentous occasion of the currency's second birthday, brings us one step closer to widespread adoption of an open, permissionless and private payment system."
The company anticipates that transactions will take 90 percent less time and require 97 percent less memory to occur as a result. That being said, the overall zcash ecosystem will still need some time to add new addresses, Hadmon wrote.
Hadmon added that users cannot yet transfer funds from old shielded addresses to the new version without showing amounts, writing:
"This allows us to audit the monetary base of ZEC held in shielded addresses. We are developing a tool to automate the migration of funds in a way that allows users to minimize the impact on their privacy. We recommend that users wait for the release of this tool, if feasible."
No timeline was presented for when this tool may be released.
Following the upgrade's implementation, network data indicates that zcash's hashrate briefly fell to 1.5 GH/s, lower than it has been in nearly three weeks. By press time, however, it had returned to roughly 2 GH/s.
Zcash's hashrate has been fluctuating between just under 1.5 GH/s and 2 GH/s for more than a month now.
Trees image via Shutterstock
The leader in blockchain news, CoinDesk is a media outlet that strives for the highest journalistic standards and abides by a strict set of editorial policies. CoinDesk is an independent operating subsidiary of Digital Currency Group, which invests in cryptocurrencies and blockchain startups.
Huobi Exchange's Plans for Russia Go Well Beyond Crypto Trading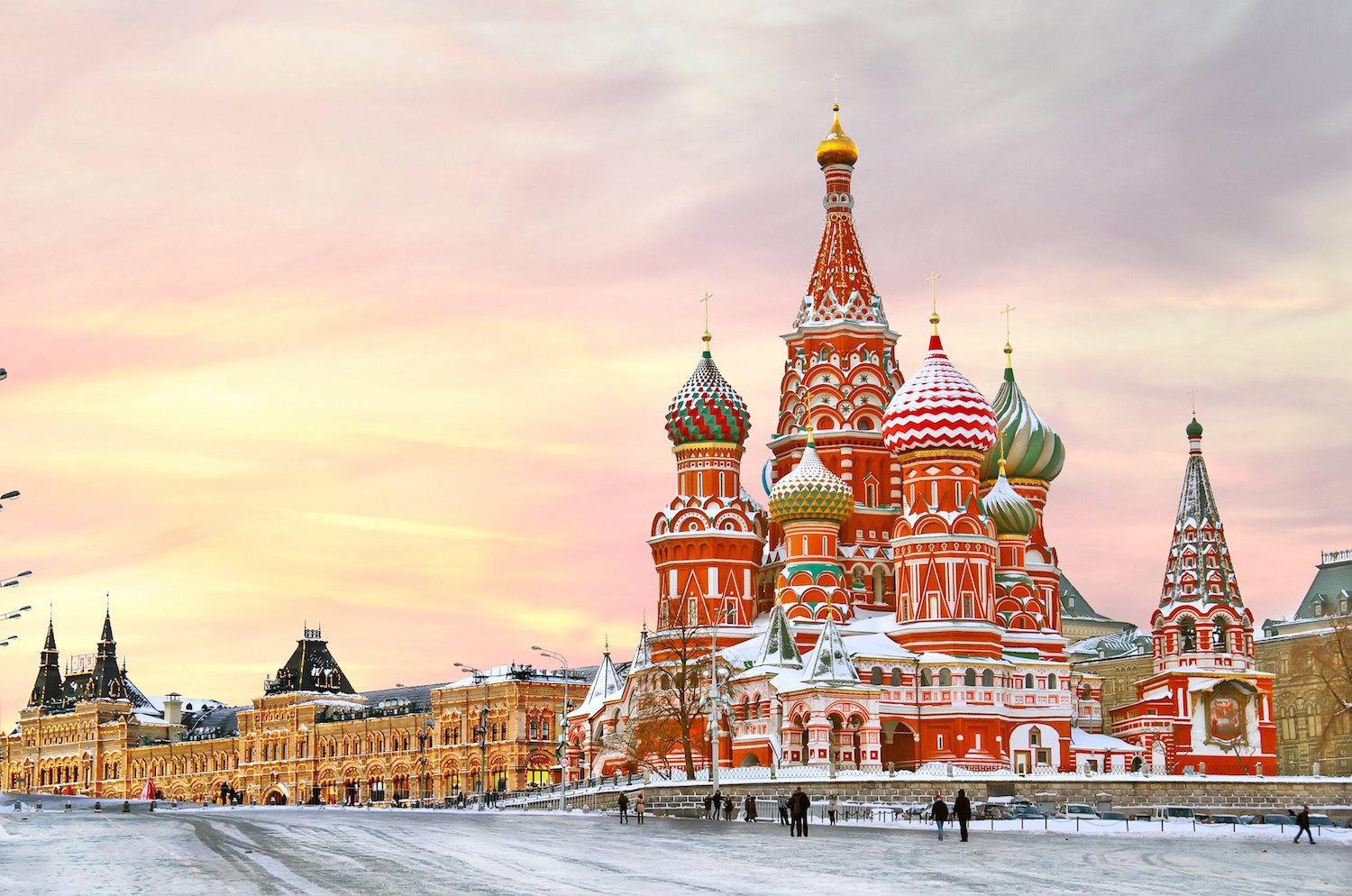 Huobi, the third-largest crypto exchange by trading volumes, is seeking to fill a void in Russia's cryptocurrency community.
This month, the exchange opened an office in Moscow, the first major crypto trading platform to have a physical presence in the country, notably with a Russian-language call center. But Singapore-based Huobi's ambitions go further, into lending and renting space for Russian miners, shaping the country's regulations and training local blockchain talent.
The call center alone may be a significant differentiator, however. Even though leading crypto exchanges like Binance, OKEx and Bitfinex now have Russian-language interfaces, getting real-time support in case of tech problems have been a headache for many users in Russia who don't speak English, Chinese or Korean.
"None of the big exchanges would answer your request in Russian," a Russian trader named Anton, who didn't want to disclose his full name, told CoinDesk.
For several years, the void was filled by the now-defunct exchange BTC-e, which had not only a Russian support staff but a network of local over-the-counter (OTC) dealers who had been facilitating the purchases of cryptocurrencies in absence of regulated fiat on-ramps in the country.
But BTC-e was shut down by the U.S. FBI in July 2017. Subsequently, a new platform named WEX picked up its job until July, when fiat and crypto withdrawals were frozen.
Since then, there has been no mainstream platform offering comprehensive support for users in Russia. So now Huobi is stepping in aggressively.
Concierge service
Huobi's 30-person Moscow office opened November 12. In addition to the call center, this site provides back office support for OTC trading and listing, and personal managers for big clients, Andrew Grachev, the head of the Russian office, told CoinDesk.
"If someone wants to start trading with $1,000, he can come to the office and register with the help of a personal manager," Grachev said.
To attract as many new users as possible, Huobi Russia is offering commissions lower than 0.1 percent for users who trade more than 50 bitcoin in two weeks during November, the company's website says. Also, users will get a monthly "cash back" reward, Grachev said: 20 percent of trading fees users pay on the exchange will come back to their account in the form of Huobi tokens, which then can be used on the platform to pay for services, or cashed out.
Initially, Huobi's plans were even more ambitious: the exchange wanted to enable deposits in Russian roubles, but the local experts said it's a bad idea.
"They consulted with us a lot, and in the end, I think, we made them feel disappointed," Vladimir Demin, head of the Center of Digital Transformations at the Russian government-owned development bank Vnesheconombank (VEB), told CoinDesk. "They were interested in providing fiat operations, but we told them it's impossible."
However, Russian users will be able to buy cryptocurrency for roubles using the exchange's Huobi OTC service, and seamlessly transfer it to their trading accounts, Grachev told CoinDesk. The OTC platform is online, but it has too few users from Russia so far, so Huobi plans to lure local OTC traders with commission rates lower than on other OTC platforms, Grachev said.
Regulatory consulting
With three bills related to blockchain, cryptocurrencies and initial coin offerings (ICOs) currently stuck in the Russian parliament, the State Duma, the local regulatory environment is unclear and arguably unconducive to the industry's growth.
However, government-backed institutions are watching the field closely and launching various local  blockchain pilots for government services, like distribution of government-sponsored prescription drugs or land registry.
"We started from projects on blockchain without using tokens or cryptocurrencies," Demin said. "But we understand that using this technology only in a non-token way is like jumping half-way over the abyss."
In August, Huobi signed up with the VEB's Center of Digital Transformations and has been providing expertise that will be adapted for Russia by local experts and used in the development of future regulation in the country, Demin said.
"We were looking at this field and Huobi came out as the most suitable partner as they are already working with the governments of Australia, Singapore, China," he said, adding:
"We are consulting the Bank of Russia and State Duma to add some practical elements to those bills."
Further expansion
In addition to opening the Moscow office, Huobi will train blockchain entrepreneurs attending a special program for blockchain startups at Plekhanov University of Economics, one of the top Russian universities.
The university is in the process of finalizing a contract with Huobi, Nadezhda Surova, head of the University's Department of Entrepreneurship and Logistics, told CoinDesk.
Initially, Huobi came to the university in search of tech professionals, she said, and later an expert committee within the Russian government's Ministry of Digital Development approved the partnership.
Huobi's further plans in Russia include offering loans for miners to buy specialized mining chips, or ASICs, and space for them to rent, Grachev said. According to him, these services might become available as soon as the first quarter of 2019.
Coming to Russia is a part of larger expansion plans by Huobi: in August, the exchange announced plans to open offices in the Philippines, Russia, Taiwan, Indonesia, and Canada, South China Morning Post reported.
According to CoinMarketCap, Huobi's total 24-hour volume (excluding no-fee trades and transaction mining) is $595 million, making it No. 3 among exchanges after Binance and OKEx.
Moscow image via Shutterstock
Stablecoin Purchases Surged Amid Wednesday's Crypto Market Drop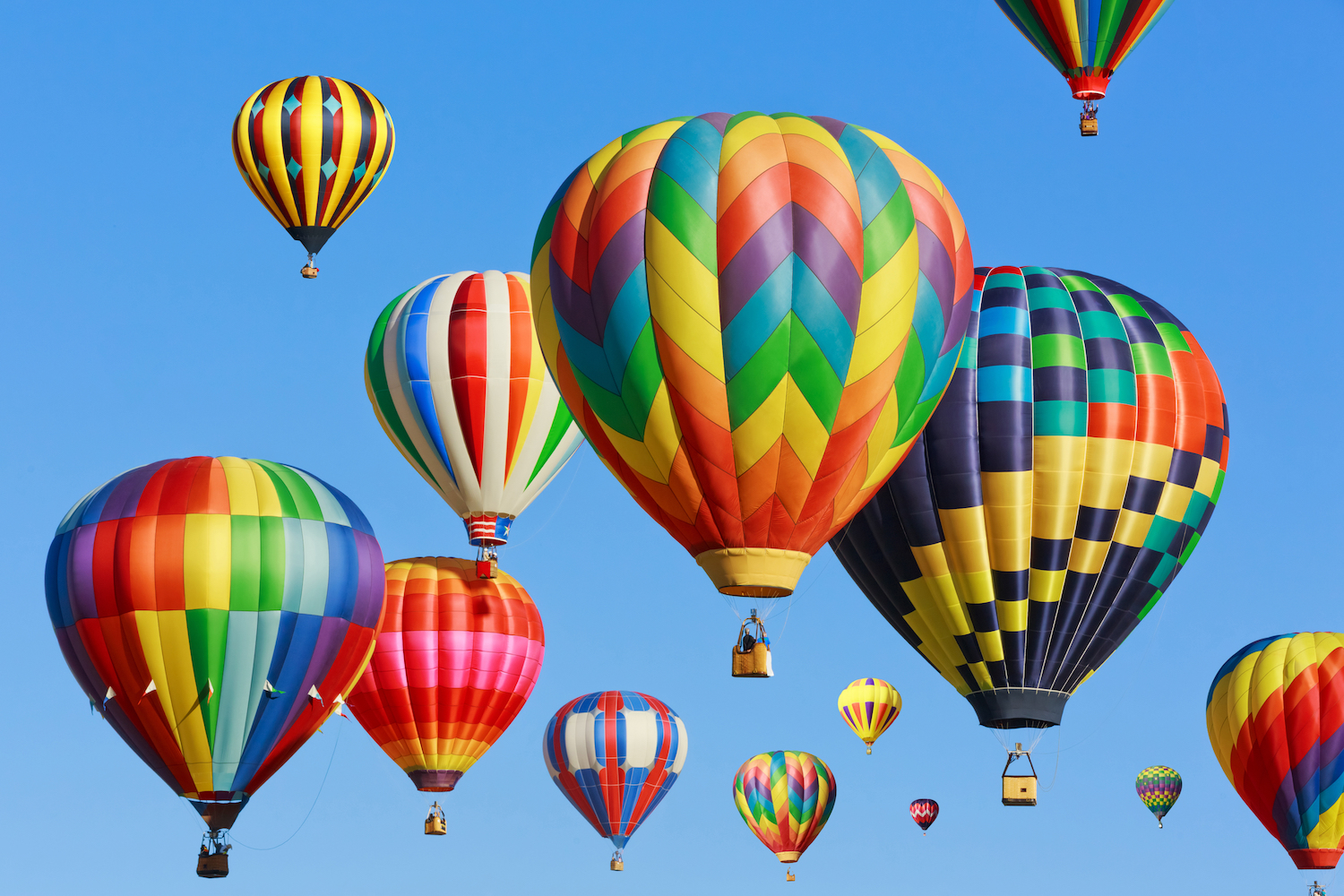 The crypto market took a turn for the worse on Wednesday when it lost nearly $30 billion in total market capitalization – but not every asset struggled to find buyers.
In fact, certain stablecoins like USD-C, TUSD and DAI each witnessed a more than 200 percent increase in 24-hour trading volume amid the broader market sell-off as traders flocked to what they may have perceived to be safer alternatives in an effort to escape market volatility.
The surge in stablecoin trading volume isn't exactly surprising, given their main use case is to provide cryptocurrency users with the ability to convert volatile crypto positions into anti-fragile or 'stable' alternatives.
Due to regulatory constraints, USD or other fiat currencies are not readily available on most exchanges, thereby leaving stablecoins as an option.
For much of the history of the cryptocurrency market, one stablecoin – Tether (USDT) – has ruled the roost but this past year welcomed several more competitors like USD-C, PAX and GUSD, just to name a few.
Bitcoin's breakage of the psychological support level of $6,000 on Nov. 14 was enough of a shock to turn the broader market risk-averse, which turned out to be the ultimate test for the younger stablecoins as it revealed which are becoming the most preferred – particularly during times of extreme market volatility.
Best performers
The graph below depicts the increase in 24-hour trade volume of the six largest USD-pegged stablecoins by market capitalization from before the market dump, early Nov.14, to after on Nov. 15.
USD Coin (USD-C), the regulated stablecoin backed by blockchain startups Circle and Coinbase, is the newest of the bunch yet witnessed the most notable uptick amid the market rout.
USD-C's 24-hour trading volume surged nearly 400 percent from just over $5 million on the morning of Nov 14 to more than of $25 million by the next day, representing its highest level of volume in a 24-hour window to date.
The token's performance also pushed it into the world's 50 largest cryptocurrencies by market capitalization, according to CoinMarketCap.
It's also worth noting the largest cryptocurrency exchange by adjusted volume, Binance, announced it will be listing USD-C this week, so its soon-to-increase availability could be a factor in making it a more attractive option to buyers.
The worst performer of the bunch in terms of 24-hour volume increase was the Paxos Standard Dollar (PAX). That said, PAX's volume increased 50 percent from $45 million to $75 million within the time period.
The Gemini Dollar (GUSD) saw the least trading volume over the span, with a trade flow of $2 million and $3.5 million on Nov. 14 and 15, respectively.
USDT is still king
Although Tether was just the 4th best performer in terms of percent volume increase, its share of the trading volume in the six-member stablecoin market went largely unchanged between the start and conclusion of this week's sell-off.
Those market-share changes are reflected in the table below:
According to data from CoinMarketCap, USDT's 24-hour volume was 97 percent of the $2.6 billion in total stablecoin volume on November 14th.
Further, USDT held its ground on that front, seeing 96.9 percent of that volume the next day, when the total surged more than 100 percent to $5.5 billion.
Tether even began to lose its dollar-parity during the market sell-off – falling as low as $0.95 on the Kraken exchange – yet the closest competitor to USDT in terms of volume market share was PAX, at just 1 percent of the total stablecoin volume on Nov. 15.
CoinMarketCap data further reveals that USDT is tradeable on 400 cryptocurrency markets while PAX is available on just 35 – so by that measure, it's not exactly a fair fight when considering USDT's overall reach.
Disclosure: The author holds BTC, AST, REQ, OMG, FUEL, 1st and AMP at the time of writing.
Balloons image via Shutterstock; graph data via CoinMarketCap
SEC Settles Securities Registration Charges Against 2 ICO Startups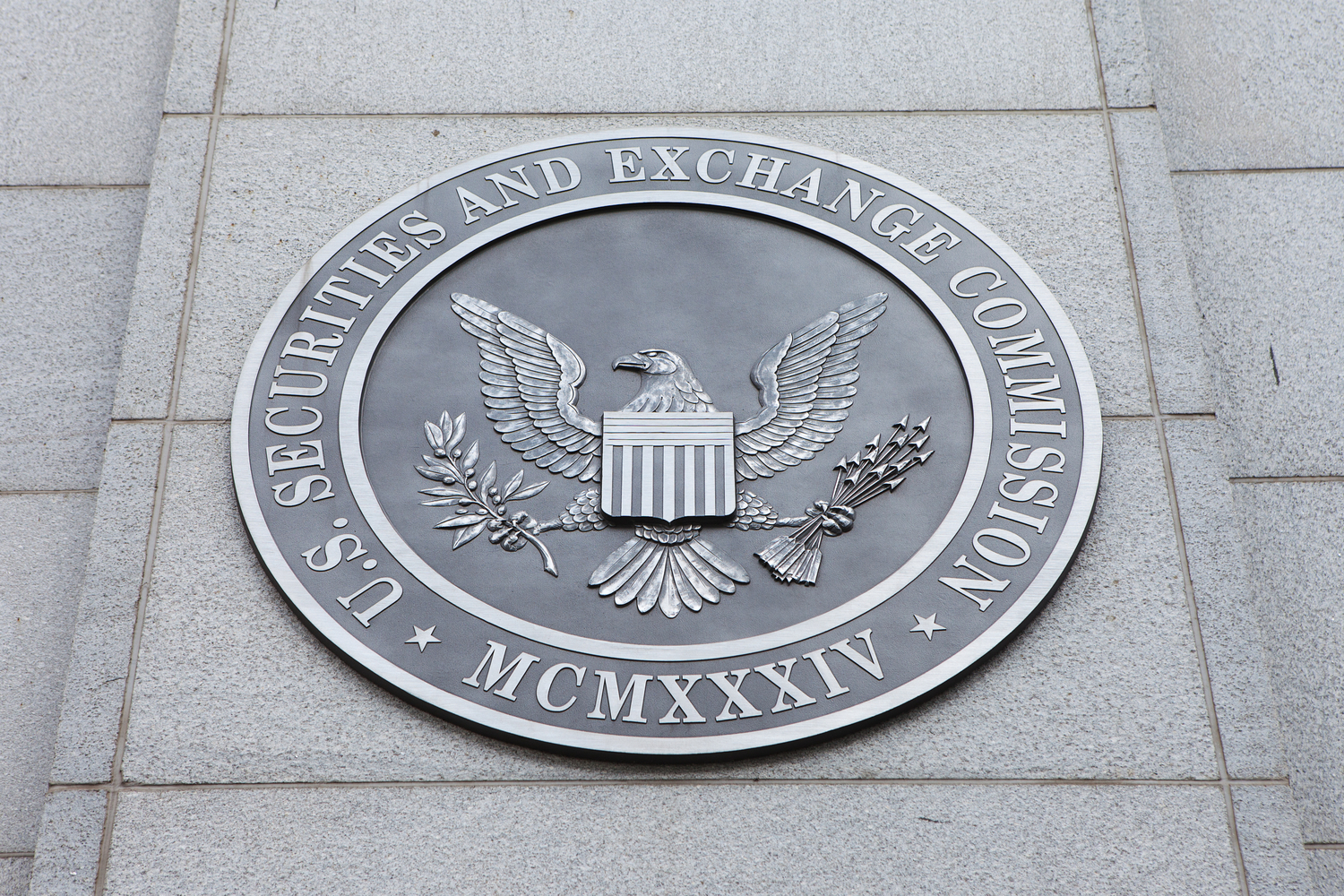 Two cryptocurrency startups have agreed to register their initial coin offering (ICO) tokens as securities after settling charges with the U.S. Securities and Exchange Commission.
The SEC's Friday announcement centered on two firms: CarrierEQ Inc., also known as Airfox, and Paragon Coin Inc., both of which conducted token sales last year. Airfox raised $15 million through its sale, while Paragon raised $12 million, according to statements.
The U.S. securities regulator contended that neither startup registered their ICOs as securities offerings, and neither qualified for registration exemptions. In addition to registering their tokens as securities, both companies will refund investors, file periodic reports to the SEC and pay $250,000 apiece in penalties.
The SEC's statement noted that these two cases are the SEC's "first cases imposing civil penalties solely for ICO securities offering registration violations."
SEC Enforcement Division co-director Stephanie Avakian said that the agency has "made it clear that companies that issue securities through ICOs are required to comply with existing statutes and rules governing the registration of securities."
She added:
"These cases tell those who are considering taking similar actions that we continue to be on the lookout for violations of the federal securities laws with respect to digital assets."
The release further referenced the Munchee ICO, which the regulator halted last December. Like Airfox and Paragon, Munchee agreed to refund investors in its $15 million token sale, though the SEC did not impose additional fines at the time.
Friday's announcement comes on the heels of the SEC revealing settled charges against Zachary Coburn, founder of the decentralized exchange EtherDelta, with running an unregistered securities exchange.
At the time, an individual familiar with the SEC's thinking noted that the regulator is likely to focus increasingly on token trading platforms.
SEC emblem image via Shutterstock