When Blockchains Go Down: Why Crypto Outages Are on the Rise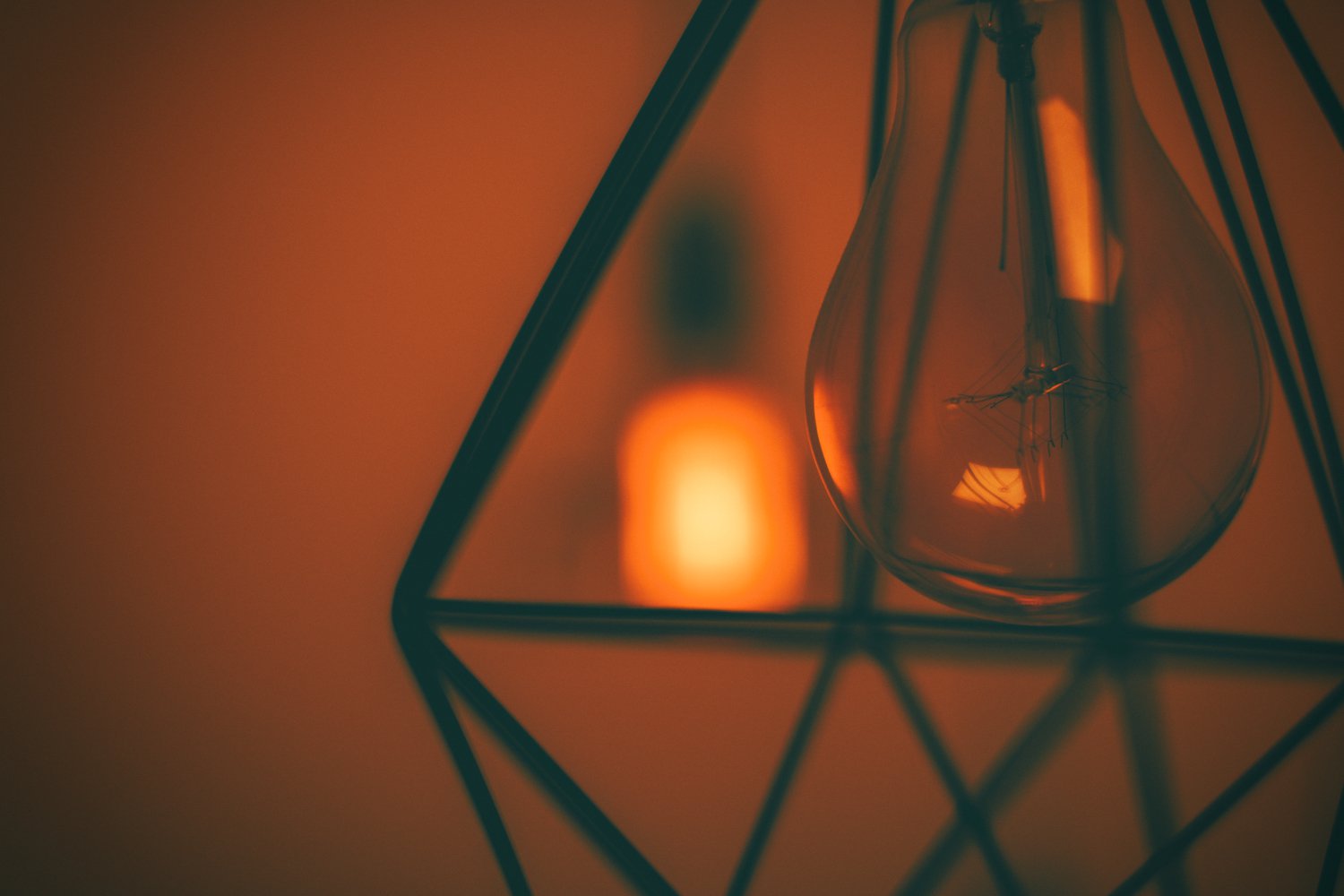 Berniesanders (not to be confused with former presidential candidate and Vermont Senator Bernie Sanders) is an institution on blockchain-based blogging platform Steemit.
Steemit allows content creators to earn crypto – at least, crypto that's native to the Steem blockchain, of which there are three – for popular posts. While recent successes include waffle recipes, romantic fiction and crypto punditry, berniesanders gets a pretty steady paycheck (about $30 at a time) for his single sentence, self-described "shit posts."
A recent sampling: "Are you having fun? I'm having fun." ($60), "I'm on a boat!" ($31), "Show me your shoes." ($30) and "How many comments can a shit post get?" ($263 and 319 comments).
But for a few hours on September 17, the Steemit community was deprived of berniesanders' wisdom.
On that day, Steemit became unavailable when Steem suffered an outage and stopped adding new blocks. The blockchain and the apps on top of it had gone dark.
Steem's outage, the company explained, was related to an upcoming hard fork update. The code for the fork was being run by some nodes in advance, and as such, these nodes split off onto an incompatible chain when certain safeguards failed. The nodes accidentally hard forked the network early, and as a result, the nodes couldn't come to consensus on new blocks.
"The blockchain was the piece that was halted in this case," Ned Scott, the founder and CEO of Steemit, told CoinDesk. "But it caused a ripple effect, a domino effect on all the apps built on top."
For the Steem blockchain, that's 400 applications, according to Scott.
And several of those applications likely had confused, worried and sometimes angry users wondering why they couldn't interact with their favorite blockchain-based tools. Case in point, once the Steemit network began functioning normally again, berniesanders returned with a post tagged "testingshitsteem," "amateurshitdevs" and "deadchain."
That's perhaps a bit harsh.
Sure enough, other users weren't quite so critical. A Steemit user going by "alphasteem" (she of the waffle recipes) said:
"I guess that's the way things work with new technology."
The only problem is, that's not how things are supposed to work with this particular piece of new technology. One of the most frequently cited advantages of blockchain networks is that they suffer zero downtime – or close to it.
For example, there's a website dedicated to tracking bitcoin's uptime since its launch in January 2009: 99.992559576 percent, at the time of writing. And the Ethereum Foundation describes the network's applications as running "exactly as programmed without any possibility of downtime, censorship, fraud or third-party interference."
In recent months, though, major blockchain networks have seen downtime, and the trend has some people wondering, WTF?
More outages
The incident on the Steem network is not the only recent example of a blockchain going down (in fact, it's not the only time Steem has gone down in recent months).
In March, Neo's blockchain was temporarily halted. This can happen, the project's senior research and development manager Malcolm Lerider initially explained, "when a consensus node gets disconnected during the consensus."
In response to pointed criticism – to the effect that, if just one of only seven consensus nodes on the Neo network can pause the chain by going offline, Neo is highly vulnerable – Lerider stepped that response back a bit. He said Neo could handle the loss of a consensus node, and that the circumstances leading to the incident were more complicated.
A few months later, the EOS blockchain also saw the production of new blocks halted for nearly five hours.
According to Thomas Cox, who at that time was the vice president of product at Block.One, the company behind the EOS protocol (he's since left the company), the deferred transactions weren't being checked correctly, which led to a "weird state" and "prevented further blocks from being created."
This incident occurred just a couple of days after the EOS network went live in June.
Federated and delegated
These examples raise the question of why, nearly a decade into the existence of blockchains, the promise of zero downtime is starting to show cracks.
The answer may have to do with the emergence of new ways of achieving consensus: the process by which all the participants in a blockchain system come to agreement on the state of the network.
In bitcoin, ethereum and other proof-of-work (PoW) systems, the way consensus is achieved makes it extremely unlikely that a network will come to a halt – even if a high number of nodes drop off.
Speaking to this, Riccardo Spagni, project lead at monero (a proof-of-work cryptocurrency), told CoinDesk:
"PoW can handle things like the network partitioning and coming back together after some time. It's incredibly robust."
In contrast, a newer method – versions of which Neo, EOS and Steem all employ – designates a certain set of specialized nodes to determine the state of the network. Rather than "mining," these nodes come to agreement through quicker and less energy-intensive processes, enabling faster and cheaper transactions than bitcoin or ethereum.
These systems are broadly known as federated or delegated protocols, with more specific labels applying based on the exact cryptographic methods involved: delegated Byzantine Fault Tolerance (dBFT) for Neo and delegated proof-of -stake (DPoS) for EOS and Steem.
Neo's Lerider disputed the idea that federated blockchains are more susceptible to downtime in general. "Different consensus algorithms may be used in a federated chain," he told CoinDesk, and "to know which ones that have potential to go down," it's necessary to look at the specific implementation.
Broadly, though, delegated consensus has brought something new to cryptocurrency: the potential to scale enough to accommodate use cases that only centralized providers were previously able to handle. For instance, Steem and EOS can support millions of transactions per day, according to the website Block'tivity.
Yet, at the same time, these new protocols have reintroduced a foible of centralized providers to the world of blockchain: downtime. When key nodes in a federated system go down or fall out of sync, the entire network can grind to a halt.
Accessibility or consistency?
That's not to say these systems are necessarily inferior to traditional proof-of-work, however.
There is an important tradeoff at work, according to Eric Wall, blockchain and cryptocurrency lead at the Swedish fintech firm Cinnober.
"All distributed systems are fundamentally limited by the CAP theorem," he told CoinDesk.
According to this theorem, which is often cited in discussions of blockchain networks, a given system can only optimize for two of three characteristics: consistency, availability and partition tolerance (hence the acronym "CAP").
Although, in reality, the range of choices is narrower. Partition tolerance – the ability to run a blockchain over a network that loses some messages, as the internet does – is "non-negotiable," said Wall. So engineers can either favor accessibility, as in bitcoin and ethereum; or favor consistency, as in EOS, Steem and Neo.
Wall described what these options look like in practical terms, saying, "Many federated systems will simply halt in contingency situations, often requiring manual intervention to start running again. Bitcoin, on the other hand, will typically not halt, but instead bitcoin forks into two blockchains for a short period of time a couple of times a month."
In other words, from the user's perspective, the bitcoin network may never go down, but there's no guarantee that a user hasn't found themselves on a fork that will eventually be abandoned in favor of a canonical chain.
Most of the time, Wall continued, bitcoin's lack of consistency isn't a big deal. The network "does have eventual consistency," he said, "which comes from the fact that the forks resolve themselves automatically after a short while."
He added, "So while Bitcoin is not a true CAP system, it's practically as good as one."
Then again, certain incidents have shown that favoring availability over consistency can get blockchains into trouble. Steemit's Scott pointed to an incident in March 2013, when bitcoin forked in what Vitalik Buterin – then a journalist – called "one of the most serious hiccups that we have seen in the past four years."
Echoing that, Wall suggested that such incidents may be an argument for consistency-favoring "CP" systems over accessibility-favoring "AP" ones:
"Two conflicting forks are a much bigger danger to the network than a single halted one."
Showing off scars
What might seem notable here, though, is that bitcoin hasn't suffered a similar incident since 2013, while younger networks continue to experience "hiccups."
"The reason why these bugs have been more prevalent in federated systems than in PoW-based systems recently boils down to the fact that the Bitcoin codebase is more battle-tested, more stringently vetted and of superior quality than its federated counterparts," Wall said.
Indeed, when the oldest dPOS blockchain, Bitshares, launched in 2015, bitcoin had already been live for more than six years.
But the younger networks might well catch up. "Steem is now a very battle-hardened blockchain," Scott said following the recent outage.
"I don't look back and say there weren't bumps in the road," he continued. "I look at those bumps and bruises as testament to our strength and resilience and our drive for innovation."
Steem still plans to go ahead with the planned hard fork update – its 20th – on September 25.
It is also notable that, grizzled veteran though it may be, bitcoin narrowly avoided terrible consequences from a severe bug discovered this week, which could potentially have taken down large swathes of the network for a relatively low cost.
Speaking to this, Zooko Wilcox, founder and CEO of the Zcash company (zcash, like bitcoin, is a proof-of-work cryptocurrency), told CoinDesk that at the end of the day, no network is perfectly safe.
He concluded:
"There is a risk of software failures taking down any software system, including any blockchain such as Bitcoin, Ethereum or Zcash."
Light image by Artur Matosyan on Unsplash
The leader in blockchain news, CoinDesk is a media outlet that strives for the highest journalistic standards and abides by a strict set of editorial policies. CoinDesk is an independent operating subsidiary of Digital Currency Group, which invests in cryptocurrencies and blockchain startups.
How to Save Your Business During a Recession
How are you holding up?
I know, these are challenging times for all of us and I'm sure you get tons of emails talking about this ugly virus that's going around the world COVID-19.
Many businesses are taking a huge hit by not having any customers, cutting down their employees and majority shutting their doors. This virus has eaten up some businesses and pooped them right back out.
Especially the ones that were not prepared for the recessional times.
I don't want to go into statistics about how it will affect us locally or globally as you can look out your window or turn on the news for that (for good or bad).
I'm a very optimistic person when it comes to my life and it is sometimes hard to see the silver lining when we are in the middle of unprecedented, crazy times.
But I want you to remember:
Things WILL get better.
This crisis situation won't last forever.
Sure, things will slow down for a bit as we practice social distancing and isolation from the typical way we are used to living our lives.
We all (well most) understand that, in the long run, it's the best course of action to flatten the curve (I know you hate hearing these same words over and over but we need to do it).
During this time of isolation, my plan is to help as many businesses as possible through my content.
Step #1: We need to shift our perspective
As people stay at home, they are spending more time than ever online.
Fact: My sites has seen a 15% increase (1,500 new visitors per day) day after day and it will only get better over the next few weeks and months.
It's the right time to reach out to your audience on social media and show them your empathy as we are in this together.
To bring your community together, create relatable content that shows you care about your customers.
Content that is centered around staying healthy and keeping mental well-being in-check can help you stay relevant.
During this topsy-turvy time, consumers need reassurance and support from the brands that they love.
To weather this storm, you also need to be ready to pivot your business strategy.
If your gym is shut down, why not give your customers an online workout class?
If you run a coffee shop, can you shift to selling bags of ground coffee online instead of hot lattes?
If a seminar or an in-person event gets cancelled, is it possible to move it online?
It's never been more important for businesses to go digital.
Step #2: Search Engine Optimization
As travel is restricted, spend more of your time/budget on writing content. And keep in mind that local SEO has become more necessary now than ever.
Fact: Most companies stop their marketing campaigns during hard times and will lose rankings and lose touch with their customers.  This is NOT a good move!
Being proactive by optimizing your site for SEO and writing content is crucial now to get to the top of Google while your competitors are stagnant.
If you don't want to do the SEO work yourself, you can always hire SEO companies to do it for you while you sit back and oversee their work.
"Go digital" — that should be your mantra for resilience.
Hang in there, we're going to come out stronger.
Also Read: What Does Digital Marketing Agency Do?
Top 10 Best Orlando SEO Companies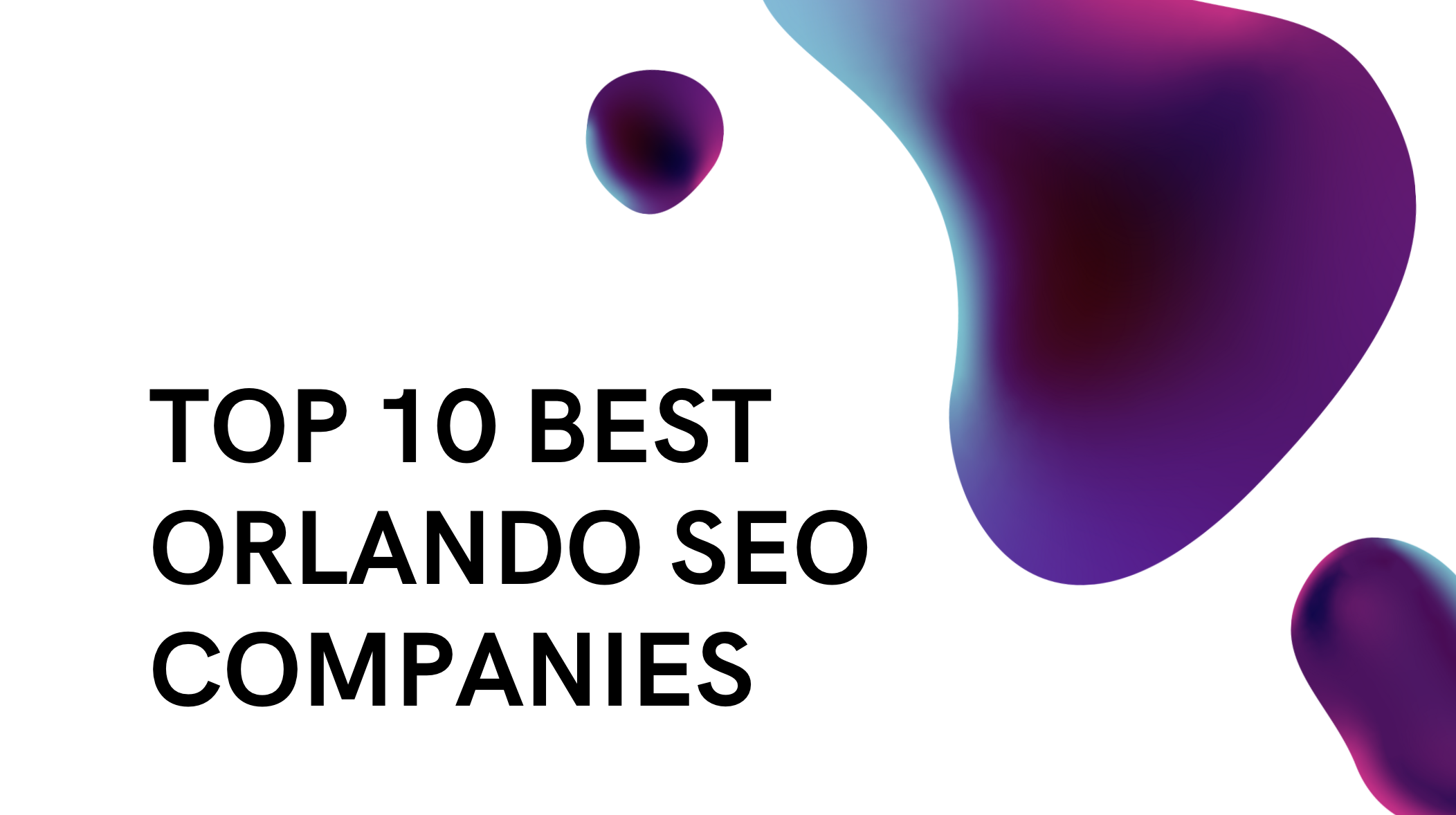 As more businesses are adapting to the fast-moving world of digital marketing, services like SEO have become popular with many companies, with some providers charging outrageous amounts of money for the service while others charge very little. Some of these don't even do any work to deliver their "results". 
You might ask, "How do I choose a good service?" How do you know who offers the best service? Especially in the Orlando area, we recommend researching the company you are trying to sign up with before you hand over your SEO work. Check what they have done. Get on a call with them and ask if they can show you case studies. Not just general studies but ones from your industry, specifically. 
Have they worked with a similar company? What have they done for them? How long did it take them to deliver ROI-measurable results? 
Dive deep and investigate everything about them. Question them and pay attention to what they say. Avoid the ones that try to get you into super long, hard-to-get-out-of contracts. Legit companies will show you what they have done and give you room to breathe and decide whether this is the right strategy for your business. 
Regardless, we have put together a list of 30 SEO companies currently operating from Orlando FL. Follow my tips and choose the most suitable agency for your SEO needs.
Web Daytona is a digital marketing agency heavily focused on search engine optimization. This agency got started back in 2008, with headquarters based out of Daytona Beach FL and has expanded to Orlando, since, bringing their results-driven services to the Orlando SEO market. 
This company offers optimized options for their clients, giving them the opportunity to choose what suits them best. They do contract options, long-term, short-term, or no contracts at all. They do not pressure you into buying their services and they support all their claims with valuable case studies.
How do they proceed with a client? Give them a call, first. They will get a clear understanding of what you need before taking 48 hours to do their research, analyze your website and your competitors and create a custom plan of action, ready to be implemented. Analyze their proposal and, if the price is acceptable, move forward and let them take care of the rest. This agency sends you weekly progress reports so you are updated, every step of the way.
This agency has not been around for a very long time, but long enough to make a big impact within the SEO community. In just two years, these guys were able to rank over 100,000 keywords on the first page of Google and other major search engines. 
As you can see, just from the name, they specialize in search engine optimization. Their team is composed of on-and-off-page strategists and technical SEO professionals, the architects of their optimization. 
This company does not offer long or short term contracts. They are paid, as you go, but ask all their clients for at least 6 months of commitment before they see any major SEO results for their business. SEO By You has their own proprietary tools that allow them to do a deep investigation of your current strategy, your competitors' strategies, and develop a plan to help you match your competition. From there, they'll help you leverage these services, ultimately outranking your competition and securing first page search results.
This is an SEO-focused agency, operating out of Orlando FL. They help businesses build successful online presences through up-to-date SEO practices. This company helps you take control of your Internet presence, as well as ensuring that your customers find your business when they search for your products or services. 
They focus on generating leads through SEO, not just increasing a certain percentage of clicks. Their beautiful landing page can tell you a lot about what type of strategy they build for the businesses they work with. I've got to say, according to some online reviews they help you target and engage your local customers based on valuable data, deep insights and an integrated advertising approach.
Originally based in Sri Lanka, WASHEEN SEO operates out of and brings their services to Orlando and the businesses therein. They are a digital marketing agency, but mostly focused on SEO. They have been involved with SEO since 2015 and have done quite well with ranking their clients. 
Since then, they have built over 800 websites with SEO strategy and generated over $30M+ in revenue for the clients who have hired them to carry out digital marketing and strategic SEO campaigns. 
This agency specializes in the following industries: 
Healthcare
Restaurants
Real estate
Dental
Software
Pool
Bail bonds
Security camera systems
It does all of this, while servicing clients with high quality, on-time delivery and service.
5. Get The Clicks 
This company began their journey back in 2002 as a web development company as The Outer Limit Studios. In 2009, they rebranded and evolved into a digital marketing agency and, two years later, the company became what it is today: Get The Clicks. 
Since then, the company began its journey into the digital marketing arena. This agency has helped over 1,100 businesses of all shapes and sizes throughout the United States, delivering high quality marketing services.
As part of their marketing service, they have hired professional SEO experts to handle their clients' SEO needs. This company does not offer contracts and they have no hidden fees. They give you the full transparency you need as a business owner to feel comfortable while dealing with any third party agency. 
They have a simple approach to your SEO strategy. They evaluate where you are currently ranking. Then they figure out what your competitors are doing to out-rank you. They then build a strategic plan based on your competitors weaknesses and they execute it with full transparency in communication.
6. Web Market Florida 
While this company has not been around for as long as other agencies, they have been around for about 5 years, providing web design and marketing services to their clients. They have completed over 1,000 web design and development projects and have launched over 500 marketing campaigns. Over 700 branding campaigns and 900 search engine optimization projects have been completed. 
This agency has been focusing on SEO and enhancing their strategies to help their clients thrive through search engine ranking. They have specialists with years of experience in the field who are up-to-date with all SEO trends and techniques, and are aware of search engine algorithm updates. This ensures they can keep all their clients' SEO strategies fully furnished.
7. Orlando SEO Group 
This agency has been serving Orlando since 2005 and has done some great work in the SEO field. They are an award winning digital service and have been accredited by the Orlando Business Journal from the results of all the local businesses they have helped. 
They have one goal in mind: to rank your website in the top three search results of the first page, as well as ranking your local business in the top three packs for the relevant keywords your potential customers are looking for to find businesses like yours. 
If your website is not mobile friendly, they can make it user friendly. If your website is not optimized, they can optimize it for you. These guys don't back out from any challenge – they overcome them with knowledge and years of experience, creating different types of SEO campaigns.
8. Orlando SEO World 
This company's focus is on helping you improve your online visibility through search engine optimization strategies. Enhance your website performance and increase your ranks to generate more targeted traffic, increase your sales, and get better ROI on your marketing investment. 
Orlando SEO World was founded in Orlando FL and has an office operating from Winter Park, serving greater central Florida. They have been there since the early days of the Internet and have served thousands of businesses, since. 
They can truly help you put your company in front of your audience and gain a competitive advantage over your competition. They give you a free website analysis and free proposal to work with them. 
9. SEO CFL Expert 
This Orlando based SEO agency specializes in SEO across various industries. They help businesses strategically optimize their websites and their online presence. They create custom campaigns that help local businesses reach local targeted customers. 
They have a team of digital marketing experts that have in depth knowledge and experience in the SEO industry. It took them years to test and bring their professionals to the point where they are today. All their strategies will be geared towards your business to gain maximum exposure online and they only work with limited amounts of clients so they can ensure your company's success is their priority.
It is unknown exactly how long this SEO company has been serving the Orlando area but their website has been around for over three years. This company's experts are fully focused on search engine optimization. 
This company clearly understands how search engines, rankings and algorithms work and are willing to do everything in their power to help businesses outrank their local competition. Their focus of SEO services are on-page optimization, off-page optimization, technical SEO and search engine marketing through pay-per-click advertisement. 
Conclusion
These are the top 10 Orlando SEO companies in operation right now. If you are looking to hire one, you have plenty to choose from, and the talent is all right there. I do recommend researching these companies yourself, analyzing their websites and seeing where they rank when you search for the following keywords in Google or other search engines: 
Orlando SEO
Orlando SEO Services
Orlando SEO Company
Orlando SEO Agency
If any of these companies do not show up on the first page or top three search results of Google, you might not want to work with them. An SEO company that claims they can rank you should not have a problem ranking themselves. At the end of the day, it is a case study they can show you to close the gap, gain your trust, and show that they are the right guys to work with.
Top 10 Best Paving Companies In Daytona Beach FL.
Here are the 10 best paving companies servicing Daytona Beach FL.
Rockwell Construction Services
P&S Paving
Halifax Paving
D & W Paving
Duval Paving
Pavemax
E & H Paving
M & S Asphalt Paving
ACET Recycling
The Alternative
Rockwell Construction Services (RCS) is based out of Daytona Beach, Florida. Provides professional paving and construction services throughout the Volusia County area, they make quality workmanship their number one priority.
With a full-service approach to construction and paving, Rockwell has it all. The scope of their work includes:
Rockwell Construction Services Reviews:
Social Media Presence:
► Contact Rockwell Construction Services
P&S Paving, Inc. has grown to the point where they work major highway construction and earthwork projects. They're also at home onsite for small driveways and parking lots, producing large amounts every hour, in a cleaner, more efficient manner.
P & S Paving Reviews:
Social Media Presence:
Halifax Paving
Halifax Paving, Inc. has construction experience building roads, airports, and highways. Their portfolio is big enough to offer most services, from bike paths to highway work, subdivisions and apartment complexes.
Halifax Paving Reviews
Social Media Presence:
D & W provides asphalt paving, patching and site work in central Florida's Volusia, Flagler, St. Johns, Seminole and East Marion Counties. With Grading, Excavating and Filling, Base Work, Asphalt Paving, and Asphalt Patching in their portfolio, they're one not to miss.
D & W Paving Reviews
Social Media Presence:
Duval Paving, LLC has been in operation since 2011. Paving new driveways and parking lots, repaving, and sealing commercial and residential properties is right there in their wheelhouse.
Duval Paving Reviews
Social Media Presence:
PaveMax uses industry best practices and green technology to use in their projects. With a focus on meeting their customers' needs, their work doesn't suffer in spite of their relatively quick pace.
Pavemax Reviews
Social Media Presence:
E & H Paving LLC brings more than 35 years of experience in the state of Florida to the table in their outstanding asphalt services. Look out for them in residential and commercial spaces.
E & H Paving Reviews
Social Media Presence:
M&S Asphalt Paving is a full-service asphalt paving company offering quality services, driveway work, parking lots, roads, businesses, and commercial parking for a range of operations.
M & S Asphalt Paving Reviews
Social Media Presence:
► Contact M & S Asphalt Paving
ACET Recycling offers recycling services to site development projects across the state of Florida. Consider it a sort of one-stop-shop for site services of different types and sizes.
ACET Recycling Reviews
Social Media Presence:
The Alternative
The Alternative provides paving services in Daytona Beach FL.
The Alternative Reviews
Social Media Presence:
Pave The Way In 2020
For your paving and construction projects, the businesses listed in today's article offer a range of great consultations and full service portfolios. Reach out to a few of them, make a connection with one, and happy paving!
For more great articles like this, make sure to check out some of our other blogs, as well!